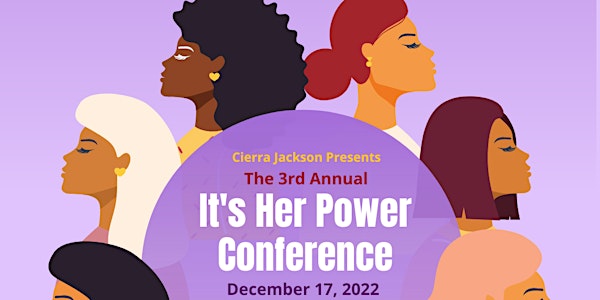 3rd Annual It's Her Power Conference
This virtual women's empowerment conference encourages and prepares women to pursue leadership in any industry in their communities.
Refund Policy
Contact the organizer to request a refund.
Eventbrite's fee is nonrefundable.
About this event
Hey Everyone!
REGISTER TODAY for the @itsherpower virtual women's empowerment conference hosted by yours truly @cierradjackson !
•
This virtual women's empowerment conference encourages and prepares women to pursue leadership in any industry in their communities & shares with women interested in running for office the tools they need to reach success.
•
REGISTER TODAY!
•
Follow @itsherpower !
•
#girlpower #government #womeninbusiness #womenempowerment #womensupportingwomen #womeninbusiness #womensrights #womensupportwomen #womenempoweringwomen #womenpower #womenentrepreneurs #womeninpolitics #sheshouldrun #runningstart #girlboss #sheleads #usow #embraceambition #girlsgeneration #girls #girlswholead #girlswhosuceed #feminist #feminism #feminismo #womanist #womanhood #womanpower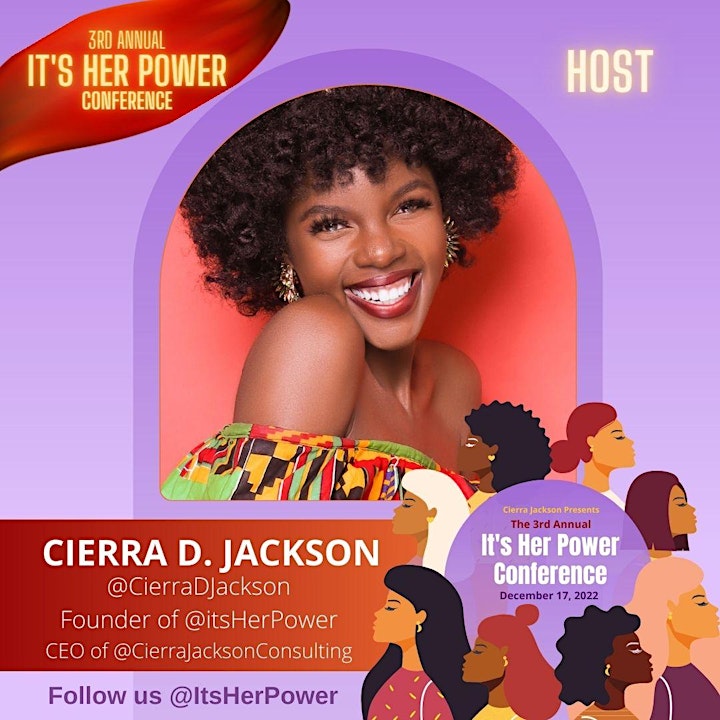 Cierra Jackson is a proud alumna of two women's colleges, Spelman College and Yale University's Women's Campaign School and is the fourth of, now, eight women in her family to attend Spelman College. Selected as both a White House and Capitol Hill intern, Cierra served as the only White House intern in her class to serve the Chief of Staff's office during the Obama Administration. Miss Jackson is also an accomplished singer who has not only worked in the White House, but has performed there too. Cierra, who has also served as a TV host, has been featured in Cosmopolitan, Essence, People and on First Lady Obama's Instagram and service campaigns. In addition to serving as Miss Black International Ambassador and Miss District of Columbia for Miss America& Miss USA, Cierra has also served as an ambassador for two nonprofits, Running Start and She Should Run, where she encouraged and trained young women from all over the nation (and even in Iceland!) to run for political office. As the Founder of It's Her Power, Cierra hopes to redefine what it means to look like a politician, not just for herself, but for all women and to encourage them to lead in their communities with a servant's heart.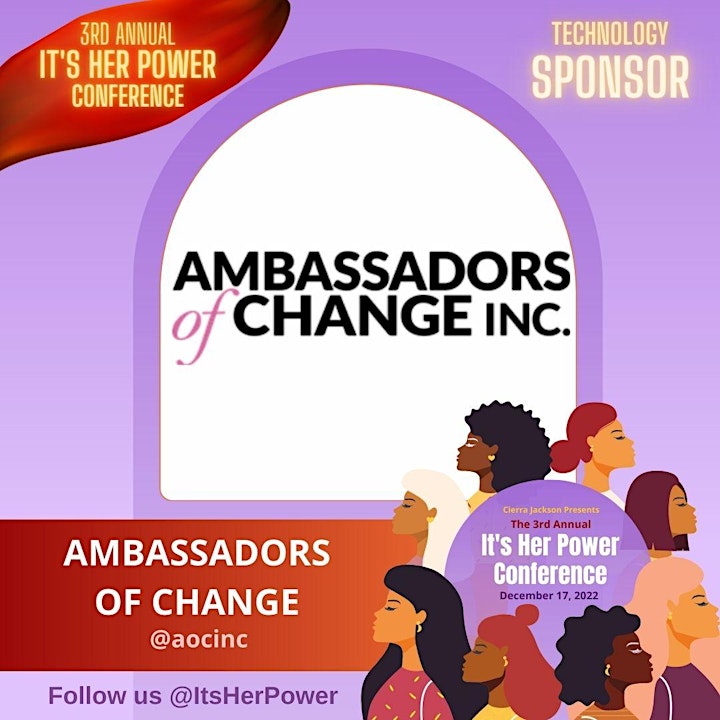 Bria Virgil is a social and political change agent, serving as an active member of the Houston NAACP branch, board member of Generation Vote, and Co-Executive Director of Miss Black International, the largest grassroots pageant for Black women.
She holds the Director of Development and Brand Strategy seat for Youth Rose Texas and is currently transitioning into leadership at Ambassadors of Change Inc.
Seeking to empower girls through the art of pageantry, Bria founded a non-profit organization called Pretty with a Purpose. In her leisure time, she established a noteworthy pageantry career, including holding the inaugural national Miss Black Empowerment title.
Ambassadors of Change (AOC) is a 501(c)3 nonprofit organization. Our mission supports multigenerational Black and African descent girls and women to serve as an ambassador of change and to encourage, empower and enlighten communities, states, and nations. Our purpose is to be a rising voice in the community and to make a transformative difference, by increasing self efficacy, providing leadership development training and education, focused on health disparities, political organizing, and equity for black women.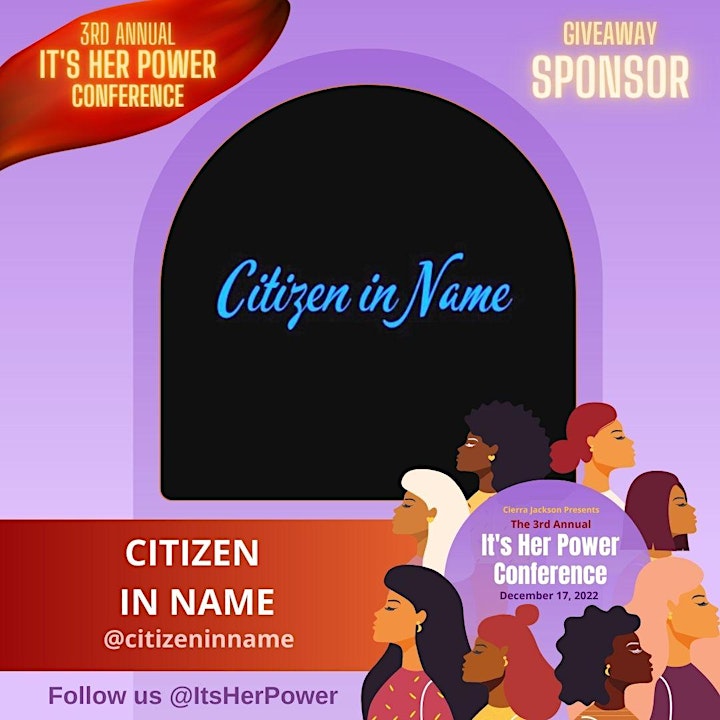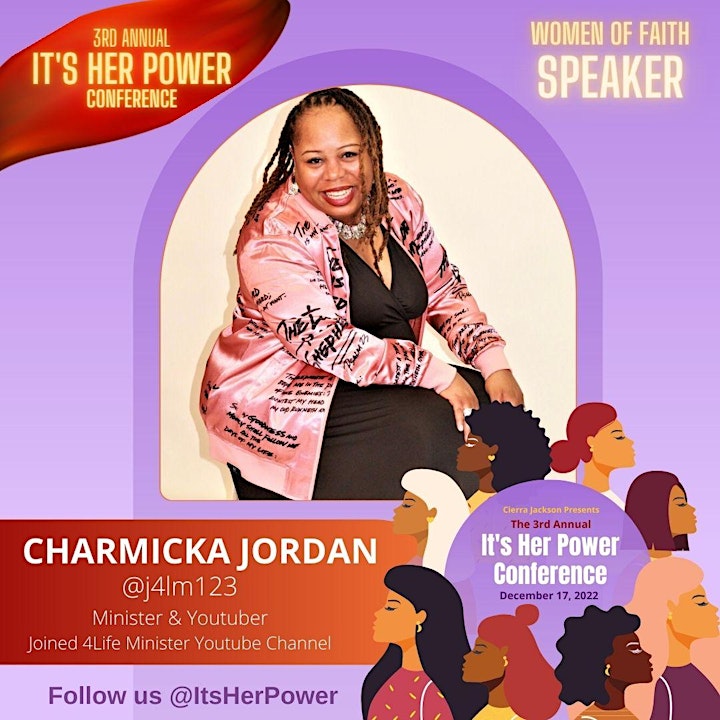 Charmicka Jordan currently lives in Columbus, Georgia. She is a wife of 12 years and a mother of three; Two of those children living.She has a son that recently joined the military to serve our country. She answered the call of God in 2019. Since then, God called her to launch Joined 4Life Ministry via YouTube. She is a servant of the most high God above all, a daughter. She loves to speak life into others, encourage, and uplift. One of her favorite scriptures is Ephesians 4:16 "from whom the whole body fitly joined together and compacted by that which every joint supplieth, according to the effectual working in the measure of every part, maketh increase of the body unto the edifying of itself in love."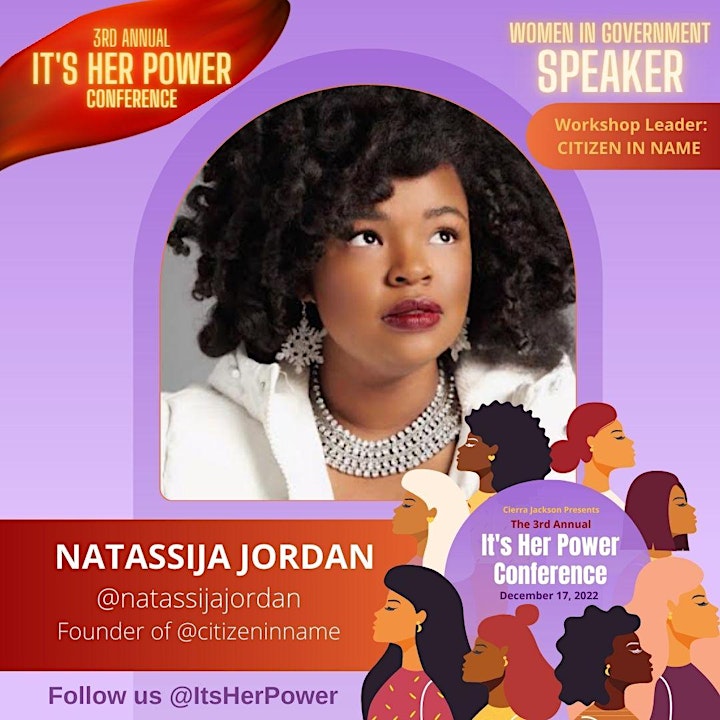 Natassija Is a former is the reigning Miss Black California International ambassador 2022 and a former Congressional Staffer who interned for President Barack Obama and Congresswoman Barbara Lee. During undergrad she double majored and triple minored at the University of California Berkeley. Her education and career path foster her passion for democratic education and using it to address complex issues such as race and the impact it has on policy development, institutions, and learning environments. She uses her platform to share the reality of intersectionality in marginalized communities. She is committed to using these tools to support others in their journey to effectively communicate, learn, and find catharsis surrounding citizenship and civics in the United States .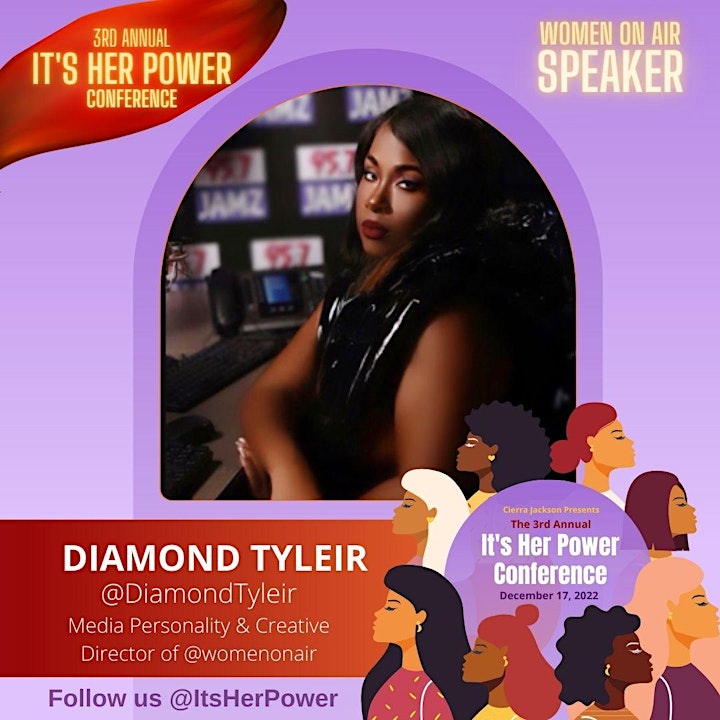 Sweet, sassy and southern. Diamond Tyleir is a professional multimedia talent who can be described as an angelic powerhouse with an innovative skill set in writing, radio production and digital content.
Born and raised in the heart of Atlanta, Diamond pursued journalism at Jackson State University, then crossed the stage at Georgia State University.
After a few internships, she kicked off her on-air career as midday talent for WJWZ in Montgomery. At the same time, entered WBHJ 95.7 Jamz on weekends.
A self proclaimed people's person, she's executed successful interviews with political figures and reality stars to artists like Brandy, Saweetie, Rotimi, Omarion, KeKe Palmer, Chloe & Halle, Latto, Queen Naija and others.
Besides radio, Diamond gained TV experience as a traffic reporter/producer for WBRC Fox 6. Now, she takes nights on 95.7 Jamz!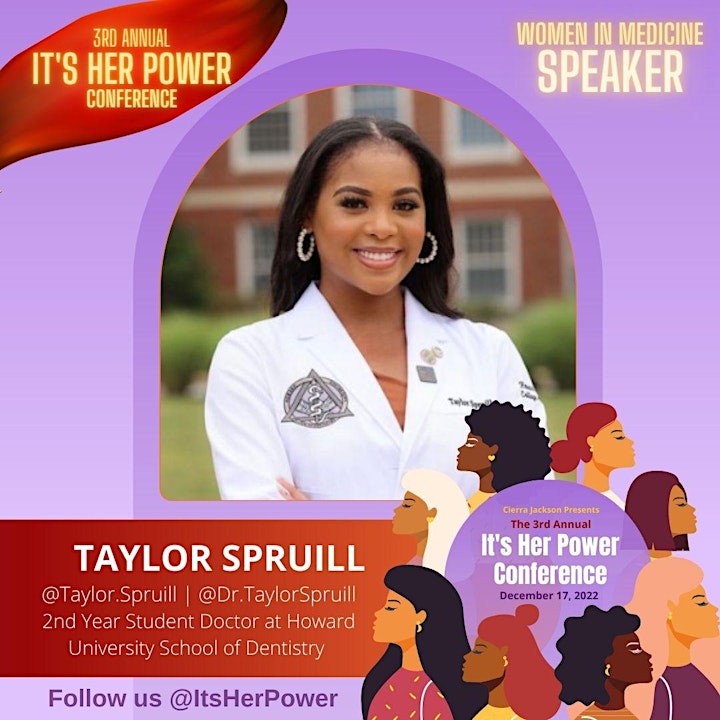 Student Doctor Taylor Spruill is a current D2 at Howard University College of Dentistry with the responsibility of maintaining a patient-first attitude and a commitment to care for all. Before attending Howard University, this Maryland native graduated from Elon University with a degree in Public Health and a Biology minor. She currently serves numerous roles at Howard to include, Vice President of the Class of 2025, Admissions Ambassador, Public Relations Chair of the Howard chapter of the American Student Dental Association, Chair of communications for the HUCD Health Fair, member of the HUCD communications committee, and lastly, member of the venue committee for the HUCD Gala.
Taylor's mission is to uphold the highest standards of dental practice through trust, care, and compassion. She is dedicated to increasing all patients' oral health and self-esteem while maintaining an environment of respect and relaxation. Taylor hopes to maintain her mission while becoming a role model and mentor for young black students who may want to enter a STEM field.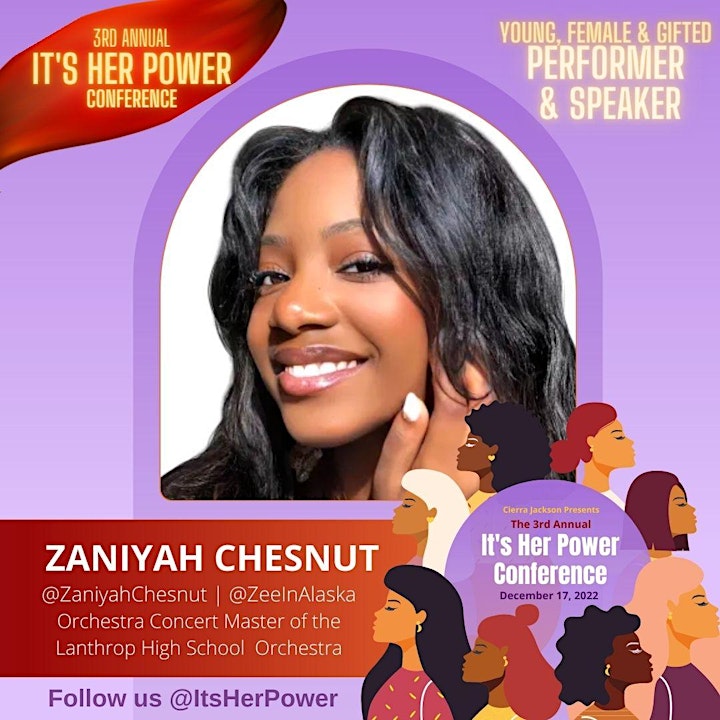 Zaniyah is a senior at Lathrop High School in Fairbanks, Alaska. She coordinates for her local show choir and heads her school orchestra as concert master/1st violinist. She advocates strongly for music funding and arts education for the betterment of her community as a whole. She has also served as Miss Black Teen Alaska International Ambassador where she went on to place 1st runner-up at Miss Black Teen International Ambassador.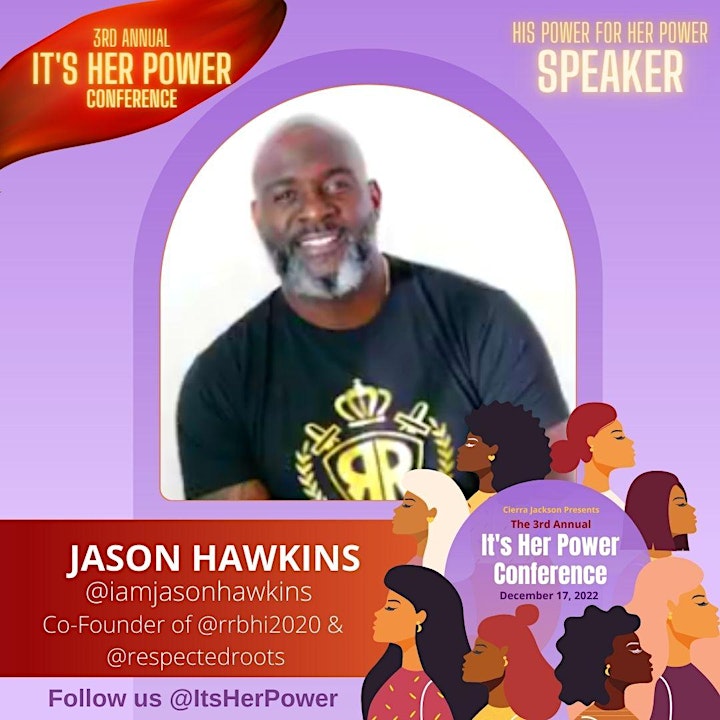 Jason L Hawkins, Co-Creator of Respected Roots, positions the company to be competitive within its industry by creating effective target marketing/sales campaigns, innovative product concepts, and optimal customer service skills.
Acquired through education and experience, his sound leadership ability and business acumen brings to us efficient sales and operational processes.His mission is to expand the Respected Roots brand internationally in the men's grooming marketplace. He holds a Bachelor's of Science degree in Small Business Management and Entrepreneurship and Masters in Information Systems Management.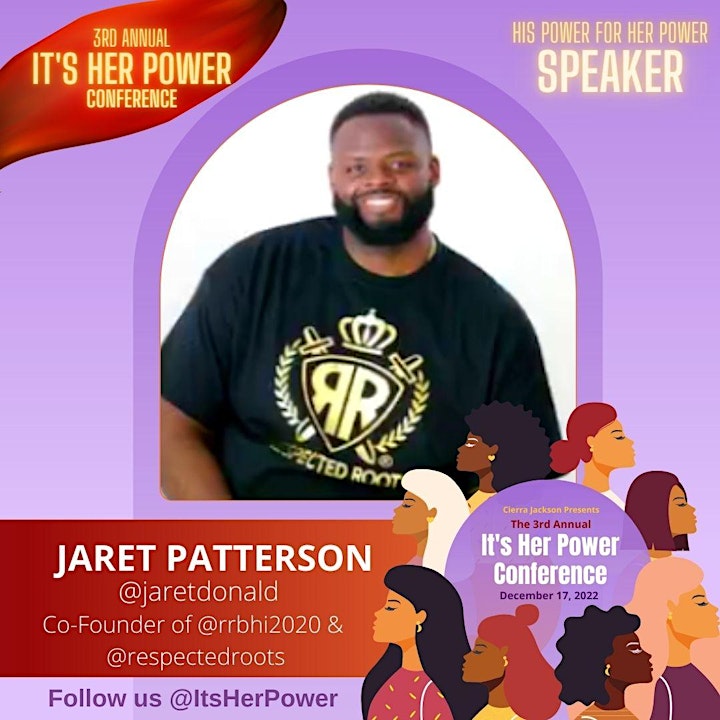 Jaret Patterson, Co-Creator of Respected Roots and the Brotherhood Initiative, positions the company to be competitive within its industry by taking innovative product concepts to the development of a full premier product line.His superior craftsmanship and engineering skills creates our brand exclusivity through cultivating and handcrafting all-natural ingredients gathered from around the world. He brings modern wisdom of natural, holistic personal care through his exposure to generations of family tradition and knowledge.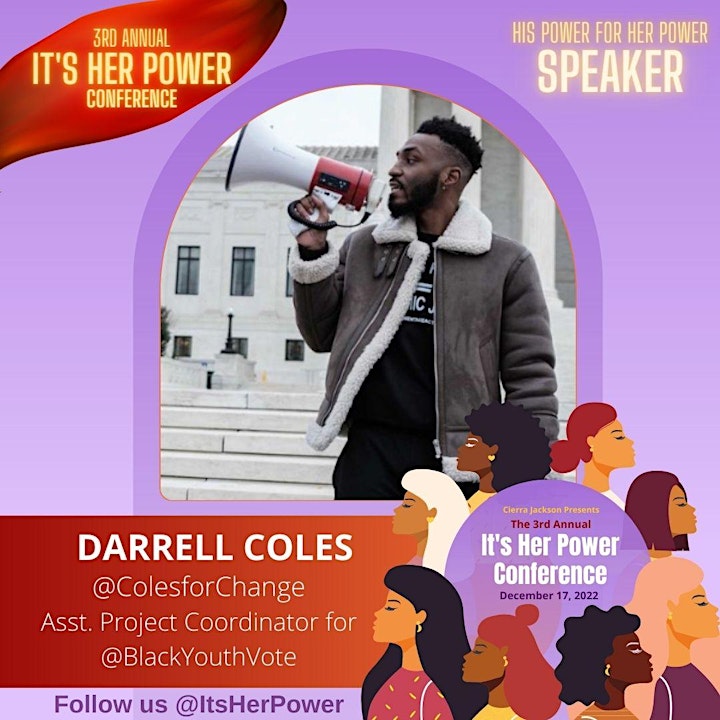 Darrell Coles serves as the National Assistant Coordinator for Black Youth Vote. Black Youth Vote's goal is to target youth between the ages of 18-35 to become more civically engaged & participate in the democratic & legislative process. For over 20 years, the National Coalition on Black Civic Participation's Black Youth Vote! Empowerment Program, has successfully engaged and trained a new generation of civic leaders and political activists. Through BYV!, students, community advocates and young professionals have gained essential tools that enable them to lead their communities to participate fully in the democratic process, focused on attaining greater social and economic justice in the Black Community. As a result, BYV! can boast about their triumphs in reversing the downward spiral among young voters and educating voters who are increasingly disenfranchised and alienated from the electoral and legislative process.