Location
111 Minna Gallery
111 Minna Street
San Francisco, CA 94105
Description
Join Women in Cleantech and Sustainability and GRID Alternatives for a networking event on the opening day of InterSolar.
All proceeds will be donated to GRID Alternatives to support our all-women's intensive solar training. They did their first one of these last year and it was a great success. Here's some info about it.
UtilityAPI is sponsoring appetizers - UtilityAPI's co-founders met at this event two years ago!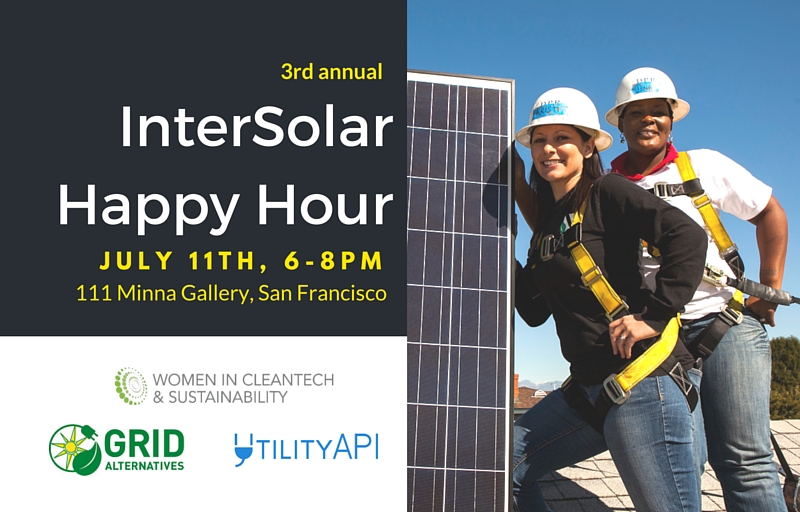 GRID Alternatives is a national nonprofit organization that makes renewable energy technology and job training accessible to underserved communities. GRID brings together community partners, volunteers and job trainees to implement solar power and energy efficiency for low-income families, providing energy cost savings, hands-on installation experience, and a source of clean, local energy that benefits everyone.
Donations raised will go directly towards GRID's Women in Solar intensive training program, held in the fall. If you are interested in learning more about how you can participate in this fall training, or if you are interested in being part of GRID's pilot Women in Solar mentor program, please contact Bay Area Workforce Development Fellow Daisy Meyer (dmeyer@gridalternatives.org).