3rd Annual HOPE on the Horizon Fun Run & Walk in Massachusetts
Description
One step at a time, we can make an impact in the lives of those who struggle daily with an eosinophil associated disease.
Join Michaella and APFED's for our second annual Hope on the Horizon Fun Run/Walk at the Bristol Community College in Fall River MA on Sunday, September 17, 2017 at 9:00 AM (registration starts at 8:00 AM) and make a difference by helping to raise funds for research and awareness for these diseases.
Proceeds from the walk/run will support APFED's Hope on the Horizon Research Fund, which provides grants to investigators to pursue unique research ideas that could lead to less invasive diagnostic measures and more effective treatments for those suffering from eosinophil associated diseases.
____________________________________________________________________________________________
A Message from our Walk Chair - Michaella Lesieur
Celebrate The American Partnership for Eosinophilic Disorders 15th Year Anniversary with the 3rd Annual Walk and Fun Run to benefit Eosinophil Associated Diseases. Our DJ will be back at it again this year with a photo booth and great music. But that is not all: fun event's, special themed laps, games, food, raffles and more will be coming together to celebrate APFED's dedication to their patients and families. Together we can find the cure but first we must embark on this walk together.
---
The "Fun Run" element to the event is not a timed event but those who would like to run the event will set off first followed by the walkers!

_________________________________________________________________________________
To register for the walk, click the green "Tickets" button in the upper right hand corner. This is also where you can order your t-shirt until Monday, September 5th. There will be a limited supply of t-shirts available for purchase at the walk as well.
Can't join us on walk day but would like to make an online donation? You can do that on the registration page as well! Any questions? Email Julie Forrest, at jforrest@apfed.org

We walk rain or shine!
Thank you for your generous support of APFED
Thank you to Enjoy Life Foods for their continued support of our walk program as our National Ruby Partner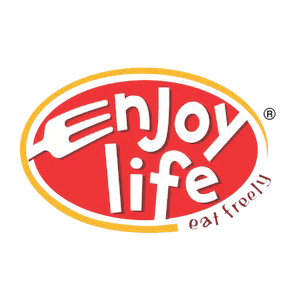 WAIVER, RELEASE & CONSENT
APFED's Hope on the Horizon Walk (and related events, including miscellaneous social and gaming activities; collectively, the "Event") is a charity event sponsored by the American Partnership for Eosinophilic Disorders ("APFED"). In consideration of APFED permitting me (or my child, who is under the age of 18) to participate in the Event, I have read and understand this statement and agree to assume all risk of personal injury or other physical or emotional ailment for me (or my child).
Further, I (or my child) hereby, and for my (or my child's) legal representatives, heirs, executors, administrators, assigns, and all guardians, WAIVE, RELEASE AND DISCHARGE ANY AND ALL RIGHTS, CLAIMS AND CAUSES OF ACTION OF ANY NATURE, DIRECT OR INDIRECT, INCLUDING THOSE FOUNDED IN WHOLE OR PART UPON NEGLIGENCE, that I (or my child) may have against APFED and/or its collective sponsors, its directors, officers, employees, agents, chapters, assignees, licensees, volunteers and any cooperating entities, their representatives, heirs, executors, administrators, successors, and assigns (the "Released Parties") arising out of or resulting from any and all injuries or damages of any nature, including death, which I (or my child) may suffer while taking part in or arising out of the Event or any activity connected with the Event.
Further, I (or my child) hereby consent to use my (or my child's) name and any photographs, digital images, portraits, likenesses, writings or biographical information, audiotape and/or videotape recordings, sound or silent motion pictures of me (or my child) in any medium for news releases, use on the APFED website, editorial, educational, promotional, and advertising purposes, for the solicitation of contributions and/or for any other purpose in furtherance of the charitable purposes and objectives of APFED.
By signing this document in person, or indicating agreement when registering online, I certify that I have read this document and fully understand it. This document shall be binding upon me (or my child), my (or my child's) legal representatives, heirs, executors, administrators and assigns (and all legal guardians of my child).