3rd Annual HIBBC Holiday Weightlifting Recital & Food Drive

Saturday, December 17, 2016 from 10:00 AM to 2:00 PM (HST)
Event Details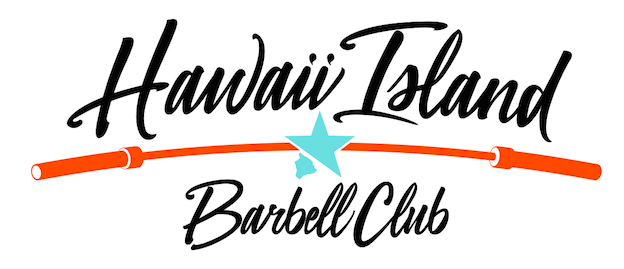 Hawaii Island Barbell Club at CrossFit AllStar Presents....
'A Holiday Weightlifting Recital'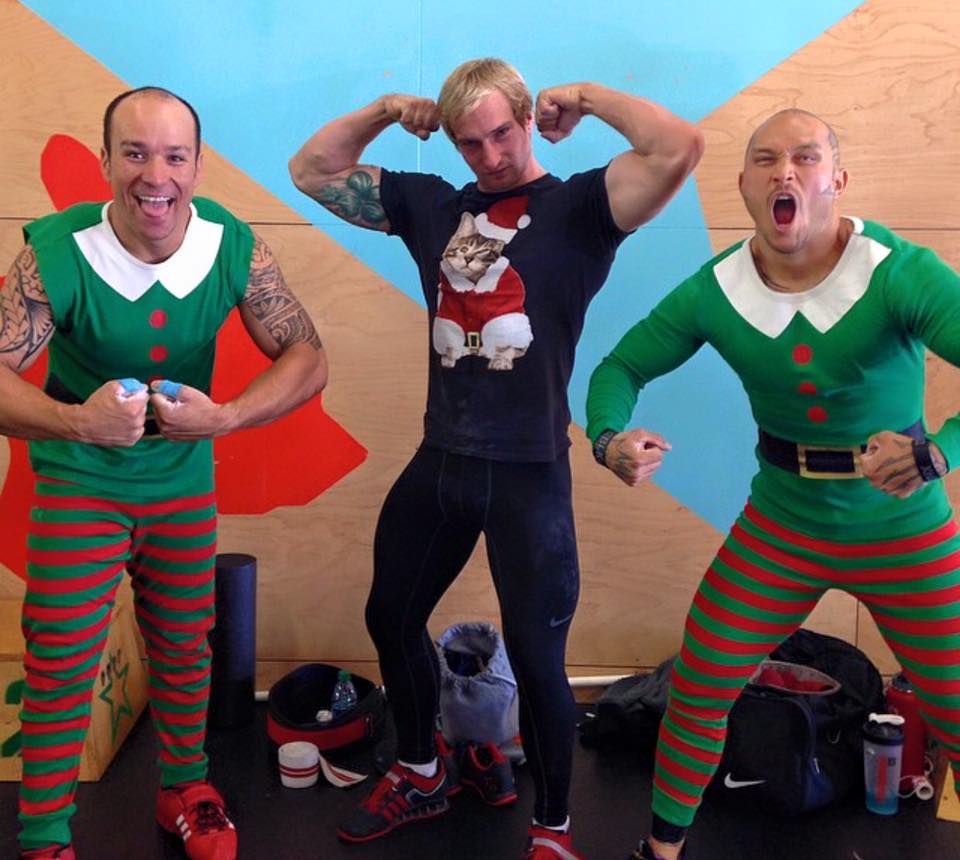 WHAT: A casual Weightlifting meet that we have chosen to host NON-Sanctioned and competely for fun.
WHO: Any Athlete looking to gain more experience in a weightlifting meet in a more casual environment than an official sanctioned setting. Basically, have FUN, get your feet wet, and enjoy the holiday spirit before you enter a sanctioned meet!
WHEN: Saturday, December 17th, Female Athlete weigh-in 7:30am, lift off at 9:30am, Male weigh in to follow and lift off TBA for male athletes
WHERE: CrossFit AllStar in Waimea
WHY: To host an event allowing athlete's something more than just a 'max day', but less formal than a full sanctioned meet like we did for our Barbell Rodeo in August. The point is to get together and enjoy putting heavy things overhead for the holidays!
ATTIRE: Singlets not required, holiday attire suggested! 
ENTRY FEE?: In lieu of a traditional 'entry fee'....instead we ask that you bring a POTLUCK dish to share after the recital, and NON PERISHABLE FOOD ITEMS in the amount of $15-$20 we can donate to our local foodbank. 
Prizes provided by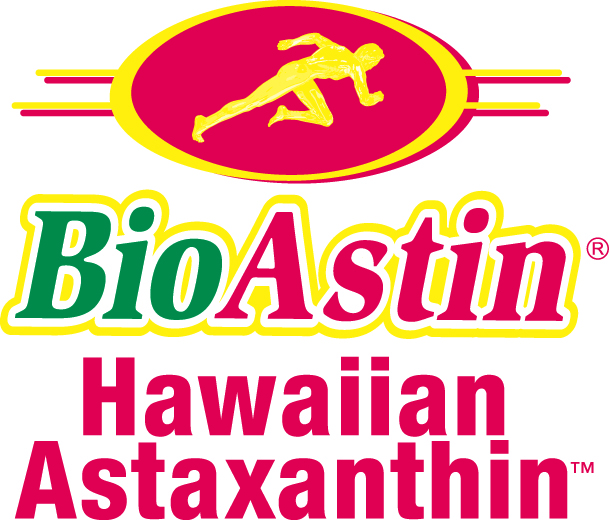 If you would like to enter this meet use the following protocol:
1. There is no need to be a member of USAW for this meet. 
2. Register and purchase a FREE ticket here at Eventbrite. We will NOT be printing shirts or collecting money for an entry fee in order to print shirts for this event. Registration till Dec. 10th. You do not need to bring paper ticket with you to this event.
3. Train, lift, get better.
4. Submit your opening weights here on Eventbrite when you purchase your free ticket. Enter your approximate weights as best you can (for our organizational purposes) and you can make adjustments during athlete weigh-in. You may also give us your opening lifts at weight in.
5. Show up on December 17th and do your best!
For more information on rules and regulations of the competition visit http://www.teamusa.org/USA-Weightlifting and http://www.iwf.net/
The weigh in and lifting schedule may change depending on the number of people entering the meet. 
F.A.Q:
1. Will the meet be based on the Sinclair Total?
Yes. 
2. Why do I need to be a USAW member to lift?
Not in this particular meet. It will be casual in nature, but the rules of lifting will be main the same, and judged.
4. Will I be lifting in a weight class?
Weight class will be determined at weigh in...Your assigned session will depend on opening weights and will be posted prior to the event. Sessions will be mixed in weight class and weight class will be used for Sinclair calculating purposes only.
5. What is the format?
Olympic weightlifting – USA Weightlifting rules apply; all participants allowed three attempts for the snatch and the clean & jerk; heaviest completed lift of both the snatch and the clean & jerk added to total. 
6. Soooooo, do I have to wear a singlet?
This meet will be in Kilos, but singlets not necessary. The only clothing requirement is that the elbows are exposed at all times.
7. What are the Age/Bodyweight Categories?
Yes you must pick one of the following age categories when you register. Bodyweight class determined at Weigh In:
AGE GROUPS
In its activities, the IWF recognizes four age groups:
YOUTH: up to and including seventeen (17) years of age.
JUNIOR: up to and including twenty (20) years of age.
SENIOR: 21-34 years of age
MASTER: 35 and older 
All age groups are calculated in the athlete's year of birth.
The minimum age for participation in the Senior World, Junior World and World University Championships and other open international events for men and women is fifteen (15).
The minimum age for participation in the Olympic Games, for men and women is sixteen (16).
Participation age for Youth Olympic Games is sixteen (16) and seventeen (17).
The minimum age for participation in the Youth events is thirteen (13). We will accept under 13 for this local event.
AGE GROUPELIGIBLE AGE Youth 13 – 17 Junior 15 – 20 Senior 21-34 Master 35 <
COPYRIGHT International Weightlifting Federation (www.iwf.net)
BODYWEIGHT CATEGORIES
There are eight (8) categories for men and junior men. All competitions under IWF rules must be held in the following categories and sequence:
MEN 56 kg ≤ 56.00kg123.3 pounds 62 kg 56.01kg – 62.00kg123.22 pounds-136.4 pounds 69 kg 62.01kg – 69.00kg136.422 pounds-151.8 pounds  77 kg 69.01kg – 77.00kg151.822 pounds-169.4 pounds 85 kg 77.01kg – 85.00kg169.422 pounds-187 pounds 94 kg 85.01kg – 94.00kg187.002 pounds-206.8 pounds 105 kg 94.01kg – 105.00kg206.822 pounds-231 pounds  +105 kg ≥ 105.01kg 231.002 pounds 
There are seven (7) categories for women and junior women. All competitions under IWF rules must be held in the following categories and sequence:
WOMEN 48 kg ≤ 48.00kg105.6 pounds 53 kg 48.01kg – 53.00kg105.622 pounds-116.6 pounds  58 kg 53.01kg – 58.00kg116..622 pounds-127.6 pounds 63 kg 58.01kg – 63.00kg127.622 pounds-138.6 pounds 69 kg 63.01kg – 69.00kg138.622 pounds-151.8 pounds 75 kg 69.01kg – 75.00kg151.822 pounds-165 pounds +75 kg ≥ 75.01kg165.022 pounds
There are eight categories for youth men (boys):
YOUTH MEN 50 kg ≤ 50.00 56 kg 50.01 – 56.00 62 kg 56.01 – 62.00 69 kg 62.01 – 69.00 77 kg 69.01 – 77.00 85 kg 77.01 – 85.00 94 kg 85.01 – 94.00 +94 kg ≥ 94.01
There are seven categories for youth women (girls):
YOUTH WOMEN 44 kg ≤ 44.00 48 kg 44.01 – 48.00 53 kg 48.01 – 53.00 58 kg 53.01 – 58.00 63 kg 58.01 – 63.00 69 kg 63.01 – 69.00 +69 kg ≥ 69.01
COPYRIGHT: International Weightlifting Federation (www.iwf.net)
Attendee List
Sort by:

Date

|

First Name

|

Last Name
When & Where

CrossFit AllStar
64-1032 Mamalahoa Hwy. Space 303
Waimea, HI 96743


Saturday, December 17, 2016 from 10:00 AM to 2:00 PM (HST)
Add to my calendar
Organizer
Our mission: To provide the most effective method of fitness imaginable to any person, regardless of age or fitness level, in a community where every athlete is an AllStar. Location: Waimea, Hawaii