Description
The 3rd Annual Gala for Gold is a celebration of LivFree's great work.
Our mission is simple but important: WE FIGHT PEDIATRIC CANCER WITH SMILES. Our intention is to boost the morale of the entire family because we know first hand that it isn't just the child that is affected by this dreadful diagnosis. We decided that giving families tickets to local events and attractions was the best way to take their mind off the cancer, if even for a moment. The goal was to provide a sense of relief and normalcy. One thing we didn't realize was that we were giving some of these families HOPE. To date we have provided experiences to nearly 200 families. These trips include sporting events, concerts, amusement parks, tours and more. In addition to the tickets, we also provide funds for transportation, food, souvenirs, and hotels. Families have even been able to meet their favorite celebrities and professional athletes. We need your help to be able to help provide these types of experiences to every family that will ever face pediatric cancer.
---
Event Details:
Registration will begin at 6:30pm.
Cocktails

Silent Auction
Dinner
Raffles
Music
...& more!
Cocktail attire
Parking Available On-Site
---
We look forward to seeing you at Gala for Gold!
Please feel free to email with any questions you may have: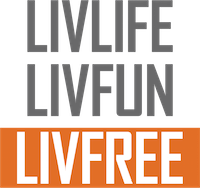 LIVFREE is a 501 (c) (3) organization. To learn more about LIVFREE go to: http://www.livfreetoday.org/.