Description

Join Us For Our 3rd Annual EmpowerSurvivors
Giving Voice 2018 Event !!!
The Grand Banquet Hall
301 2nd St S, Stillwater, MN 55082
Saturday, November 3, 2018
---
---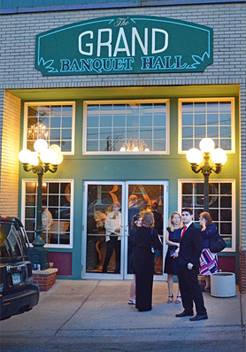 Giving Voice is a special day that brings together survivors of childhood sexual abuse nationwide under one roof with community members, and professionals, to give voice to childhood sexual abuse, find resources, gather support, learn, educate the public and build a stronger community that believes in trauma informed communities and the protection of children.


Together we can make change, grow, feel supported, be empowered and give voice to this silent epidemic.

Days event will include survivor stories, Information on healing from childhood sexual abuse, survivors Q and A panel, vendors and more!
Schedule Of Events (Subject To Change):
8:30am - Doors Open To Event Attendees / Coffee & Pastries
8:45 am - Welcome- Event Begins!
9:00 am-- Speaker - Stacy Coulter -Mother, Advocate,
and Author of
Blindfolds and Pitchforks, Don't Be A Child Molester's Flying Monkey
"When children report sexual abuse, they are often victimized again by supporters of the child molester. Wearing their blindfolds to avoid seeing the truth and weilding their pitchforks, they swoop in like flying monkeys, and defend the indefensible, treating the offender like a victim. They cling to denial, refusing to see the truth. It happened when my child and I reported her abuser and it happens to other victims every day around the world. Blindfolds and Pitchforks details the story of my emotionally abusive partner who molested my daughter over a period of years and the subsequent re-victimization that we experienced as a result of turning him in.
Our story is not rare; it is the norm." - Stacy Coulter

https://www.amazon.com/Blindfolds-Pitchforks-Molesters-Educated-Pedophiles/dp/1521801592/ref=sr_1_1?ie=UTF8&qid=1500849871&sr=8-1&keywords=blindfolds+and+pitchforks
10:00 am -Break/ Visit Vendors
10:15 am- Speaker - Jody M. Goldie MA, LMFT Early Trauma and the Hope for Healing.
Jody will take us through an overview of how early trauma effects our basic neurology, attachment, and physiology and what we have learned about these areas has helped us to know how to move towards healing. Jody will incorporate different modes of therapies that adress different parts of healing.
http://www.mwtraumacenter.com/copy-of-bobbi-gerling-psyd-lp
11:00 am - Lunch Break/ Visit Vendors
11:50 am - Survivors Story - Adam's personal journey Adam is a local survivor of childhood sexual abuse who will bring listeners through his story of childhood sexual abuse, and healing . The telling of the story for many is the very start of the healing journey. Help us celebrate and honor Adam by listening to his story of victim, to survivor, to thriver!
12:30 pm - Break/ Visit Vendors
12:45 pm- Survivor Panel Discussion
2:00 pm - Closing
FAQs
How can I contact the organizer with any questions?
Contact: Elizabeth 651-300-9180
What's the refund policy?
Tickets can not be refunded but can be transferred apon approval to another individual.
Do I have to bring my printed ticket to the event?
Yes
Can I Purchase Tickets The Day Of Event?
No- For planning purposes and to make our day run as smoothly as possible we will NOT be selling tickets the day of event.
***Due to the nature of discussions some attendees may be trigerred by discussions of childhood abuse. We suggest you speak with your licensed mental health professional to discuss if this event is right for you, proper grounding techniques and create a plan of wellness before attending this event or any event that discusses child abuse and trauma.
Would You like to be a vendor at this year's Giving Voice- EmpowerSurvivors 2018 ??
Call EmpowerSurvivors today for details!!
Contact Elizabeth at EmpowerSurvivors to see how you can be a vendor at this year's event !! Come support your local community and survivors by having a booth at this years event!
Vendor Tables are $100.00 and include entry into event ( person renting ) table, table cloth, chair, information about your bussiness in event folders, and a complimentary boxed lunch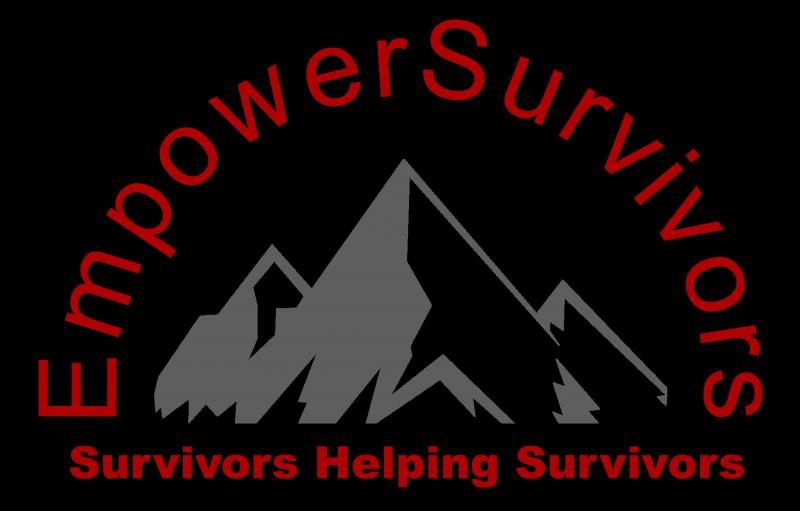 EmpowerSurvivors
1940 South Greeley Street Suite 210 Stillwater, MN 55082 651-300-9180 http://www.empowersurvivors.net/