Description
Join us for a morning of networking and training at our 3rd Annual Emerging Leaders Brunch! You will hear presentations from Region XI's Legislative Chair as well from the Architect of the government's First Generation Professional's (FGP) Initiative and a panel discussion "Reflections on Being the First." During the panel discussion, FGP trailblazers will share their journey along with strategies on how to navigate career success, unwritten rules, how they managed self-doubt, gained a sense of belonging, and overcame "class" biases.
Who are First Generation Professionals? First Generation Professionals are Trailblazers. They are one of the first in their immediate families to enter the professional work environment (i.e. parents' careers consisted of traditional blue-collar positions or those not requiring a college education). They are professionals with varying socio-economic backgrounds, life experiences, skills and talents that diversify our workforce, and when leveraged, they help agencies optimally serve our diverse public.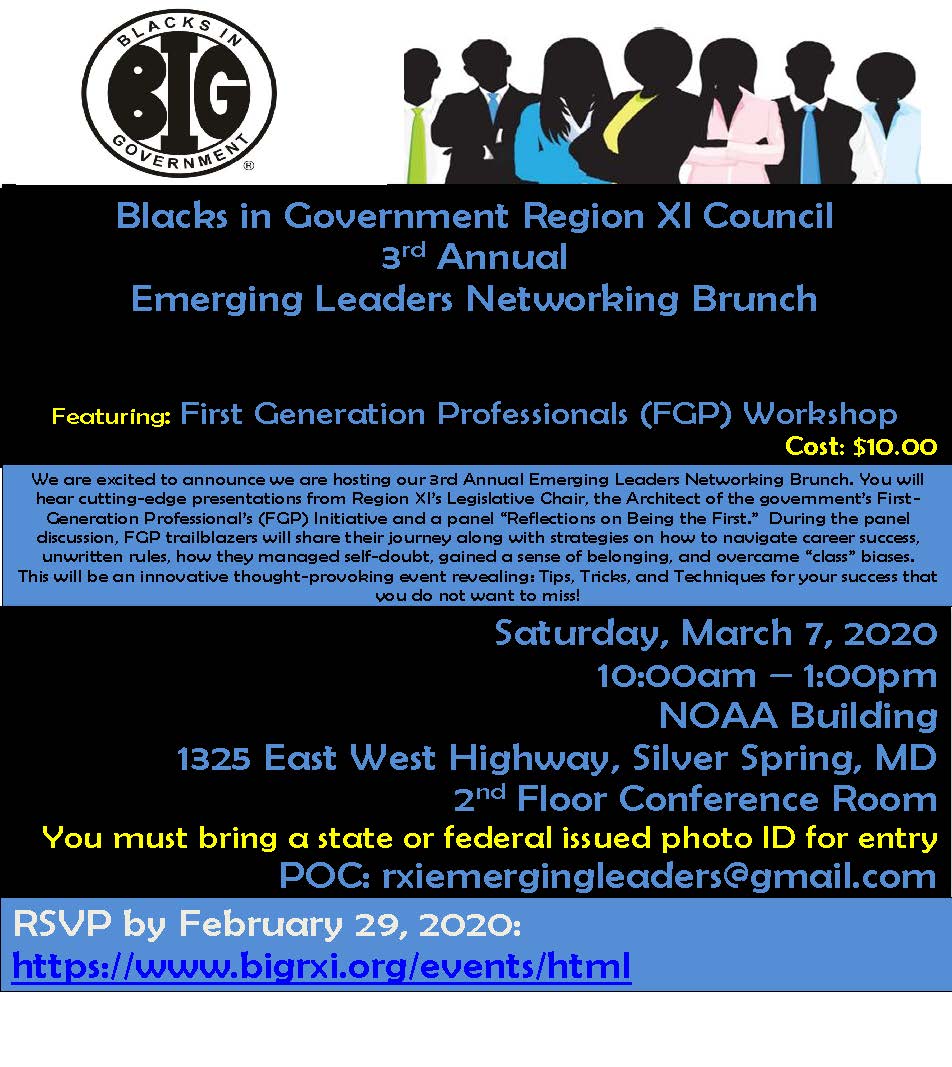 What: 3rd Annual Emerging Leaders Networking Brunch

When: Saturday, March 7, 2020 | 10am -1pm

Where: NOAA Building, 2nd Floor Conference Room
1325 East West Hwy, Silver Spring, MD

POC: rxiemergingleaders@gmail.com
Note: You must bring your Government ID to gain access to the building.
RSVP by Feb. 29, 2020