Description
3rd Annual Dicko's SkiFest 2020
February 28 - March 1, 2020
Come party and hit the slopes with Dicko Promotions at the 3rd Annual SkiFest this year being held in Massanutten, VA. Over the course of three days and two nights engage in skiing, snowtubing, snowboarding, and more at the beautiful Massanutten Ski Resort & Water Park. The party and fun starts the moment you hit the bus. Dicko Promotions knows how to get THE PARTY STARTED AND THE PARTY NEVER STOPS.
Trust and believe Dicko Promotions always provide you with the best in entertainment:
Friday Night: Pool Party & Pajama Party with Dj Frank White and Dj So-N-So. National Recording Artist Kenny Sway LIVE hosted by radio personality Asia from Majic 102.3 and 92.7 and Dickson.
Saturday Night: Live performance from Tamika Joy and #1 Billboard and Three Time Grammy Nominated Jazz Artist Ski Johnson and comedy show with comedians Freddie Ricks, Antione Scott, Laughin Lenny and Larry Lancaster. Then party like a rock star with Dj Dirty Rico and Dj So-N-So at the masquerade theme party, hosted by Asia from Majic 102.3 and 92.7 and Dickson.
PACKAGE PRICE INCLUDES*:
Roundtrip transportation to/from the DoubleTree by Hilton
Transportation to all activities outside the hotel
3 days, 2 nights hotel accommodations
Limited Open Bar (During the night parties)
Breakfast
Seat Down Dinner on Saturday night
Admission to all the parties at the hotels:
Pool Party - Men & Women's sexy swimsuit contest - cash prizes $$$
Pajama Party - Men & Women's sexy pajamas contest - cash prizes $$$
More party themes to be announced
Outside activities not include*:
Sip & Paint Hiking
Snowboarding Skiing
Zip Lining Go-Kart Racing
Snow Tubing Horseback Riding
Indooring Water Park & more activities to be added.
Prices start at $194 per person,** with four in a room.
Don't want to take the provided transportation? Drive your own car and save money all at the same time. Receive $30 off your package price if you decide to drive. Receive an additional $50 of your package if you decide to buy your own food. Early bird prices for non-transportation packages start at $194 per person, with four in a room.
These prices are subjected to increase and without notice.
Get your tickets now as this event is about to sell out. Don't hear about all the fun that was had, be apart of the fun instead.
BUS SCHEDULE:
FRIDAY - February 28th, 2020
Departure to the hotel
11:00AM - Buses start loading
11:30AM - Buses depart (Please be on time or get left behind)
Travel time is approximately 2 hours and 20 minutes.
SUNDAY - March 1, 2020
Departure from the hotel
12:00PM - Buses start loading
1:00PM - Buses depart from the hotel
4:30PM - Buses arrive back at departure locations

DEPARTURE LOCATION:
New Carrollton Amtrak Train Station
4700 Garden City Drive
New Carrollton, MD 20784
Oxon Hill Park and Ride
6700 Oxon Hill Rd, Oxon Hill, MD 20745
*Additional departure locations to be announced as sign up continues.
---
The gorgeous Doubletree by Hilton hotel located in Virginia's beautiful Shenandoah Valley. Choose one of their beautiful guest rooms and enjoy comfortable accommodations, complimentary WiFi and warm DoubleTree Chocolate Chip Cookie. Furnished with contemporary décor, the hotel guest rooms were designed to combine the natural textures and tones of Harrisonburg's surroundings with an appreciation of the landscape's ability to awe and inspire.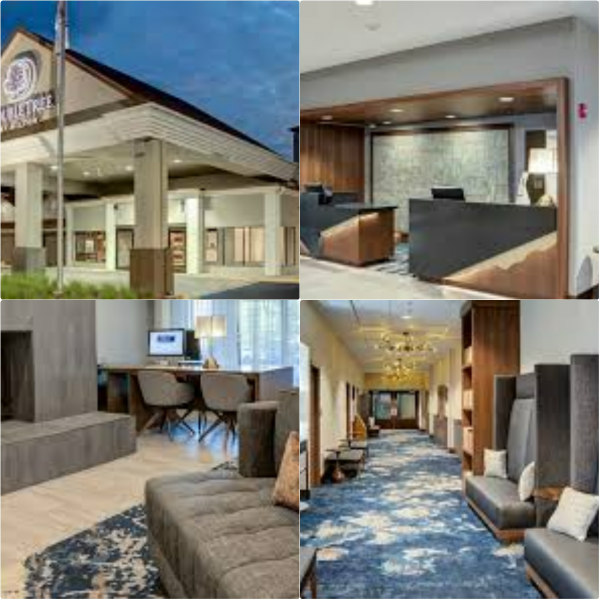 Rooms are available in single king size beds or two queen size beds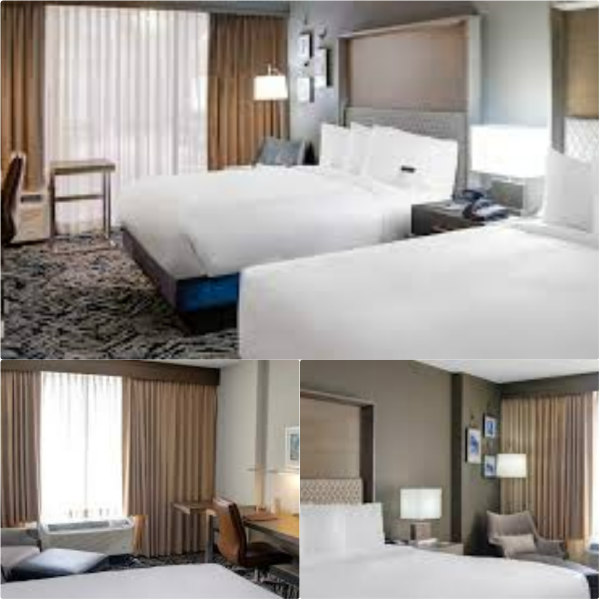 Hotel amenities include a guest gym and indoor swimming pool, a ballroom and dining facilities.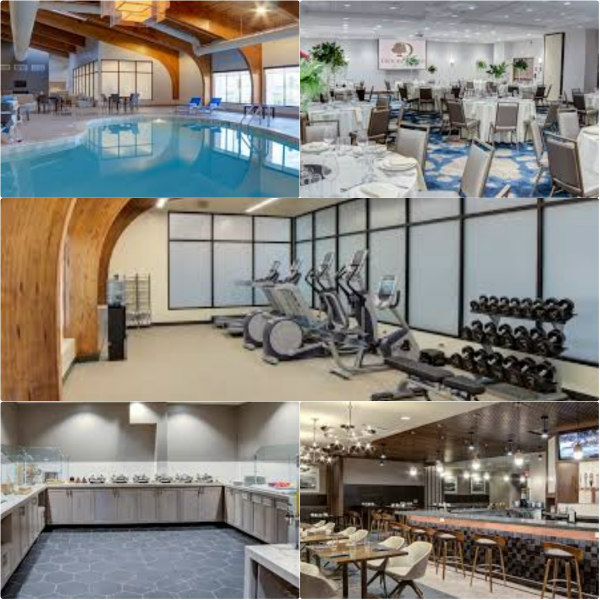 MUST BE 21 TO PARTICIPATE
*TICKETS ARE NON-REFUNDABLE BUT ARE TRANSFERABLE
**PRICES DO NOT INCLUDE ANY ACTIVITIES OUTSIDE THE HOTEL