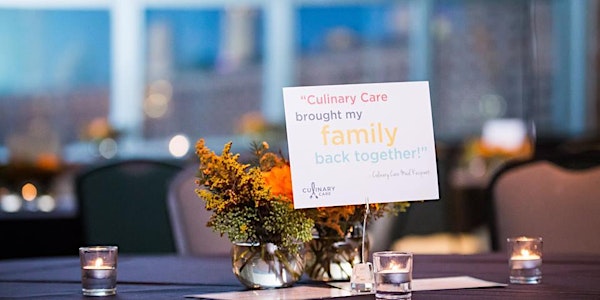 3rd Annual Cook-Off benefiting Culinary Care
When and where
Location
Kendall College 900 North North Branch Street Chicago, IL 60642
Description
Every year, one in five cancer deaths are a direct consequence of malnutrition. When fighting cancer, the act of feeding ourselves and our families often becomes a burdensome stressor due to loss of appetite, exhaustion, and changing taste buds.
At Culinary Care, we've made it our mission to alleviate the burden of putting a nourishing meal on the table when fighting cancer. With every meal, we are one step closer to saving lives from malnutrition!
Next year, our goal is to make our complimentary restaurant-prepared meals accessible to no less than 1,000 families fighting cancer, and you can help!
Join as the 3rd Annual Cook-Off event. Inspired by the hit TV show Chopped, you'll get to watch as top chefs and companies compete for the best cancer-friendly dish, while sipping on craft cocktails, enjyoing bites from previous year's winning dishes, and sending down 'culinary curveballs' to challenge the teams.
It's an interactive evening you won't want to miss!