Description
Meet Chinacceelrator team @RISE Hong Kong!
As a tradition, we host our friends in Hong Kong with free and unlimited beer and house wine every year. Last year we served 700 drinks to 300+ attendees.
This July 11th is our 3rd annual Chinaccelerator RISE Happy Hour. we will still wait for you @Wagyu to enjoy the night of Hong Kong.
Looking forward to meeting and gathering our supporters!
SPONSOR:

Robin8 is a data-driven influencer platform which uses artificial intelligence, machine learning, and big data to take the guesswork out of social and content marketing.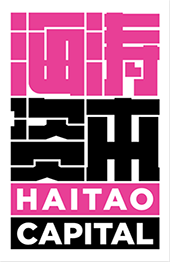 Haitao Capital is a founder-focused, early stage cross-border investor driven by the #GlobalChinaMacro. Our focus is on the 4 C's - the areas we believe a changing China will change the world. + Care + Culture + Creation & + Consumption.
About Chinaccelerator:
Chinaccelerator, the first startup accelerator to launch in China, is a mentorship-driven program helping internet startups from around the world cross borders - from the world into China and from China to the world. It is operated by the venture fund SOSV with $300M AUM operating seven global accelerators. Chinaccelerator offers three months of rigorous guidance, training and resources from mentors, partners and investors. The robust and supportive alumni network continues beyond the Chinaccelerator program.
Follow us: Website | Facebook | Linkedin | Twitter | WeChat:CA_World | Weibo
Organizer of 3rd Annual Chinaccelerator RISE Happy Hour
Chinaccelerator and MOX are deeply resourced startup development programs for enterprise-tech and consumer-tech, with over 240 corporate partners and 100M consumers in their ecosystem. The programs are part of SOSV, a US venture capital fund with more than US$1 billion in assets under management and over 1120 portfolio companies as of October 2021. SOSV's internet portfolio includes crypto-product trading platform BitMEX, Google-backed AI English pronunciation assistant ELSA, Samsung-backed video publisher Flickstree, APAC's online tutoring platform Snapask, and China's luxury brand management group Ushopal.