Description

3rd Annual #ChampagneDay
On October 26th, 2012
Hello Champagne lovers!
Welcome to the 3rd annual #ChampagneDay. An annual social media event made possible by YOU!. What fun last year's 2nd iteration of #ChampagneDay! This year we are bubbling over with excitement because we have bigger and better plans and exciting activities and opportunities. Stay tuned here for exciting announcments about our upcoming contest, event locations, and much more.
All you have to do to participate is get some champagne, which incidentally only comes from the Champagne region of France, in your glass on October 26th 2012. Share your photos, tasting notes, experiences or videos on any social media site, and be sure to add the #ChampagneDay hash tag, so your friends from around the globe can share in the fun.
Some of our favorit Social media networks to share your Champagne impressions:

You'll be able to search what other wine lovers are sharing by searching posts using tools like Tweetdeck, Google, twitterfall.com, hootsuite.com or kurrently.com to name a few. This is a global event set to run 24 hours in order to give everyone time to share a glass when it makes sense in their time zone.
Join in on global #ChampagneDay tasting with friends from around the globe!
Date and time:
Friday, October 26th 2012 We have chosen to make this a 24-hour event so that our friends from around the globe can participate.
Vive Le Champagne!
Champagne Day co-hosts:
Napa Valley, USA
Christian Oggenfuss, DWS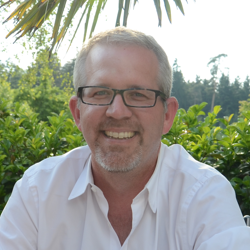 @vintuba
Napa, USA
A certified wine geek with an unusual love of Champagne! Christian is a second year Master of Wine student with the prestigious Institute of Masters of Wine in London, Christian Oggenfuss is a passionate wine industry spokesman, wine educator and founder of #ChampagneDay. Christian holds the prestigious certification of DWS (Diploma Wine & Spirits) from the London based Wine & Spirits Educational Trust and is an Associate Member of Institute of Wine & Spirits.
Master Sommelier, Catherine Fallis,
aka grape goddess®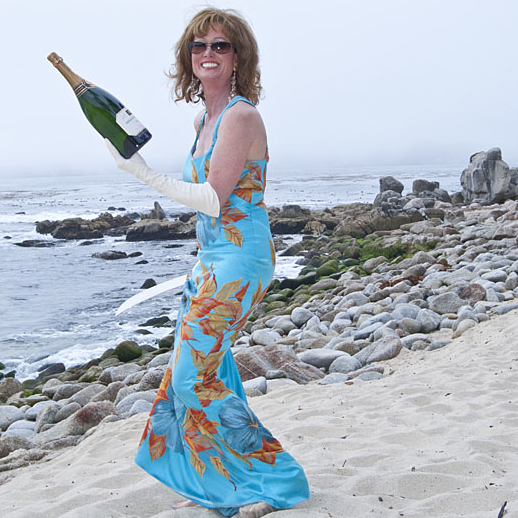 America's Premiere Female Master Sommelier
A popular and entertaining speaker and hostfor corporate and private events through Planet Grape (www.planetgrape.com), and Master Sabreuse at Sabering Champagne! (www.saberingchampagne.com), Catherine is also the author of the Six Week Wine Expert, a lively, entertaining and easy to follow web-based course that will give you confidence describing, ordering, recommending, and discussing wines from around the world with business clients, friends, wine merchants, and sommeliers.
Like Us on Facebook planet grape/Catherine Fallis
Follow us on Twitter @planetgrape
Join us on Google+ Catherine Fallis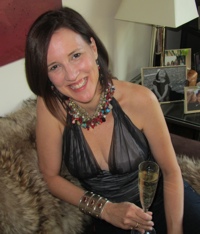 Rut
h
Frant
z, Founder of Henri's Reserve:
Ruth Frantz, creator and founder of Henri's Reserve, the curated e-boutique of artisanal Champagnes, combines her passion for entertaining, affordable luxury and great Champagne in one remarkable place. With the creation of Henri's Reserve, Ruth brings access to one of the most exciting and inaccessible markets, boutique Champagnes, to bubbly lovers across the Atlantic.
From Global Corporations to Entrepreneurship
A brilliant marketer with a record of driving growth for lifestyle, luxury, and innovation-driven consumer portfolios such as Clairol, P&G, Diageo and Pernod Ricard, Frantz made a name for herself as an industry leader who understood affordable luxury and the power of exciting innovative products to inspire consumers.
A "Foodie" and Consummate Host
As a brilliant party host and entertainer (thanks to an indefatigable Southern hospitality gene) Ruth

embraces the magic champagne brings to any occasion, whether it's Tuesday Night Takeout, weekend brunch, girls' night or a momentous celebration, something about "the pop" always says, "The fun has begun!" A hostess who has done her research, Ruth knows that "pop" doesn't have to cost a fortune to be great.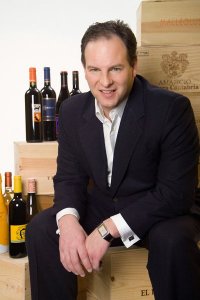 Robert Houde, Brand Ambassador of Henri's Reserve:
President of Robert House Wines LLC
Importer and distributor of fine wines & Champagnes
Former head sommelier at Charlie Trotter's
Other Hosts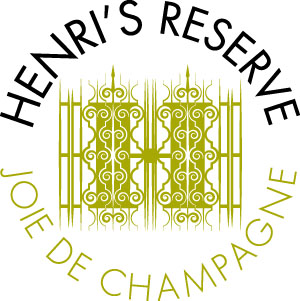 Henri's Reserve Global Champagne Day Sweepstakes:
For this year's 3rd annual event, Henri's Reserve has joined Vintuba.com, a site dedicated to the adventure of wine and the journey of discovery, to host a fabulous sweepstakes in honor of Global Champagne Day offering a chance to win a $1,000 dazzling, private Champagne & Chocolate Tasting Party. Enter on the Henri's Reserve Homepage in the Orange Box by Midnight on October 25th. Winner is announced on October 26th, 2012
Hosted Speakers Panel with Robert Houde, Brand Ambassador of Henri's Reserve:
On October 26th, Henri's Reserve & brand ambassador Robert Houde, will launch D. Henriet-Bazin Champagnes during Vintuba's live streamed celebration, hosted on toutsuite.com from 3pm to 7pm PST. Guests are encouraged to sign up via champagneday12.eventbrite.com or by visiting toutsuite.com. Houde will be speaking on elite, grower-producer Champagnes like D. Henriet Bazin, an exquisite, Grand Cru from the village of Villers-Marmery. Henrisreserve.com will be the only place you can find this exclusive house stateside and for a limited time only.
Christian Oggenfuss (Vintuba) Hosted Speakers Panel with Ruth Frantz, Founder of Henri's Reserve:
Henri's Reserve founder, Ruth Frantz, will share ideas, tips & tricks on holiday entertaining with Champagne.
About Henri's Reserve:
Henri's is a curated e-boutique of artisanal Champagnes, creative gifts, and first-time bubby experiences. Henri's Reserve guides you to the most exquisite Champagnes in the world. These gems reflect the terroir, artistry and legacies of Champagnes finest family estates. in the world. Indulge your "Joie de Champagne" with innovative, hard-to-find, unpredictable gifting inspirations that will make your presents pop; a gift and experience all in one because thoughtfulness can, in fact, be bottle. Created for Champagne lovers and those with a desire to explore the seductive world of artisanal bubbly, Henri's Reserve guides you to the most exquisite family estate, Champagnes in the world. So grab a flute and join the party…you'll never sip champagne the same again.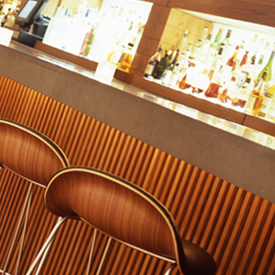 Aquavit is offering the following event for Champagne Day:
Champagne offered from 6:00pm-9:00pm with paired canapés by Chef Marcus Jernmark with for $40 per person
Aquavit Restaurant
65 East 55th Street
New York, NY 10022
Tel. 212 307-7311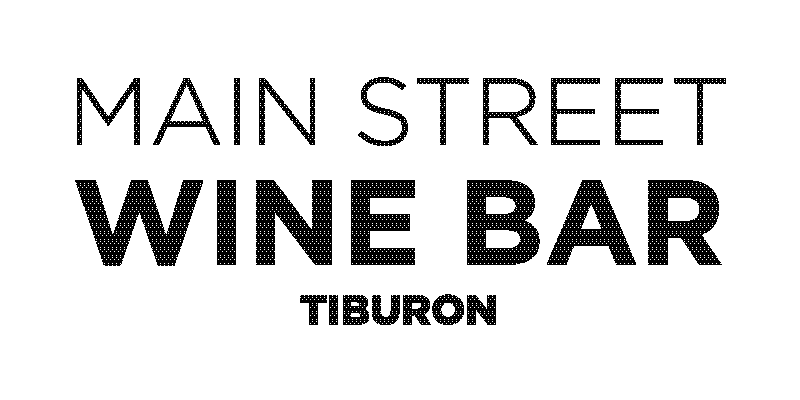 Will have a special tasting on October 26th from 6-8pm
for Champagne day!
84 Main St. in Tiburon, California
FB page is facebook.com/MainStreetWineBar and Twitter handle is @MainStWineBar.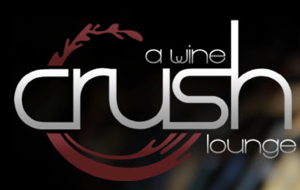 The Woodlands Texas
Sandra Crittenden, WLS & FWS will be hosting an exclusive #ChampagneDay event on Friday, October 26 from 5:30-7:30 at Crush Wine Lounge 20 Waterway Avenue, Suite 200 The Woodlands, TX 77380
This will be a tasting and educational experience with paired Hor d'ouvres for $75.
We are featuring: NV Henriot Blanc 2006 Louis Roederer Brut Rose' NV Bollinger Special Cuvee 2004 Perrier-Jouet Fleur.
Guests will need to call 281-36-CRUSH (27874) for reservations
Please follow Sandra Crittenden @SanCrittenden on Twitter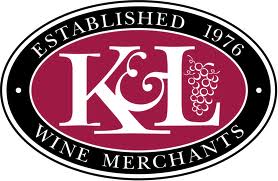 October 26: International Champagne Day! San Francisco store-5:00 p.m. to 6:30 p.m.-$10.00. - Did you miss our Champagne Tent Events the weekend of the 21st? Or, are you still jonesing for more bubbles? If so, or for other reasons, stop by our SF store to taste six Direct Import champagnes with Mr. Gary Westby to celebrate International Champagne Day! Selections will be posted prior to the tasting.
K&L San Francisco
638 4th Street
Store Hours: M-F: 10am-7pm, Sat: 9-6pm, Sun: 11-6pm
Here is the link to our local events, including a two city, 500 customer, 50+ Champagne event in LA and SF on October 20th and 21st:
http://www.klwines.com/local_events.asp
WASHINGTON DC
Champagne Wishes and Caviar Dreams
A Toast to Marcel's Champagne Day Offerings

Did you ever wish you could be whisked away to Paris for a day to indulge in haute French cuisine and wine? In celebration of National Champagne Day on Friday, October 26, chef Robert Wiedmaier's flagship restaurant, Marcel's, will add to the joie de vivre by offering a specialty five-course dinner paired with select, hand-chosen French Champagnes.

For $135, the celebratory dinner will showcase Robert Wiedmaier's refined French dishes complemented by selections of the highest caliber Champagnes as chosen by Marcel's resident sommelier Moez Ben Achour. With the largest Champagne collection in the Washington metropolitan area, Marcel's has lots of celebrating to do!

Beginning with an amuse bouche that nods to a certain French general, guests may enjoy the Parmesan Napoleon paired with Veuve Fourny & Fils, 1er Cru from Vertus, France. The first course will highlight America's domestic splendors with a Filet of Norwegian Salmon and Maine Lobster with Chanterelle Mushrooms and Mini Lobster Ravioli paired with Thibaut Jannison, Blanc de Blancs from Virginia wine country. Whisking guests back to France, the second course will be a Filet of Turbot with Saffron Risotto and Pea Tendrils paired with Ruinart, Blanc de Blancs from Reims. The main course will reflect the provincial fare of Ays, France with Five Spice Duck Breast, Baby Spinach and Duck Confit with a Smoked Apricot Purée and Blackberries paired with a Gattinois, Brut Rose. As a sweet finale to a decadent meal, guests will relish in the seasonal flavors of a Caramel Apple with Caramel Powder and Apple Gelée with Almond Crunch paired with a Cremant de Bourgogne, Brut.

For the spirited ones wishing only to partake in the sampling of French Champagne, Marcel's will offer a $55 Flight at the bar. Champagnes will include Laurent Perrier "Brut" Blanc de Blancs of Tour-Sur-Marne, Ruinart Blanc de Blancs of Reims, and Michel Arnould & Fils, Grand Cru of Rosé of Verzenay.
Without Champagne, our joyous moments and epic toasts would just not be the same. With it, our celebrations and momentous occasions are not just complete, but effervescent. Now that deserves a toast!

* Due to the quality of Champagnes being served, specific varieties are subject to availability and comparable Champagne may be substituted. Please call ahead to RSVP and follow #ChampagneDay for updates. For other Champagne events, please click here.

Marcel's | 2401 Pennsylvania Avenue NW, Washington, DC 20037
202.296.1166 | marcelsdc.com | facebook.com/marcelsdc| twitter.com/marcelsbeckdc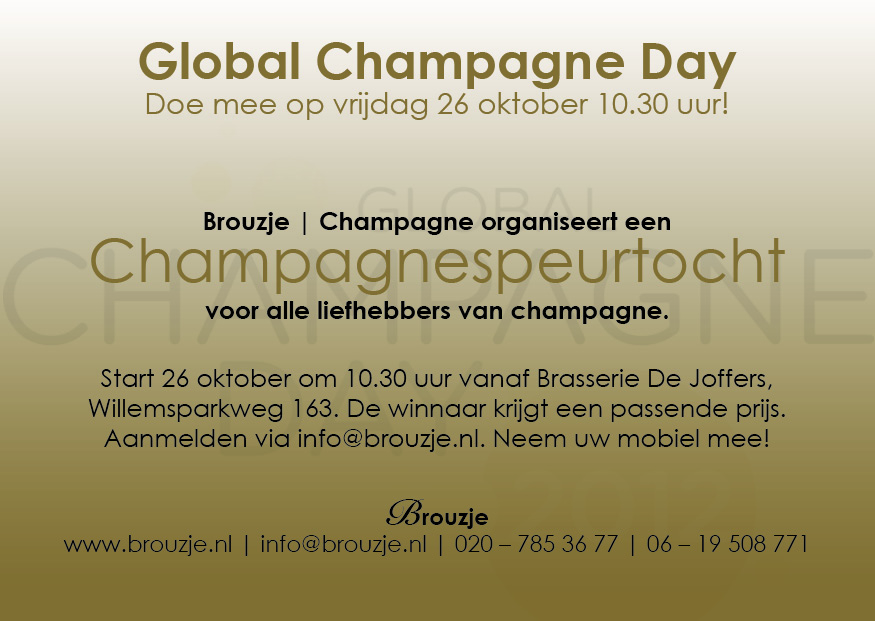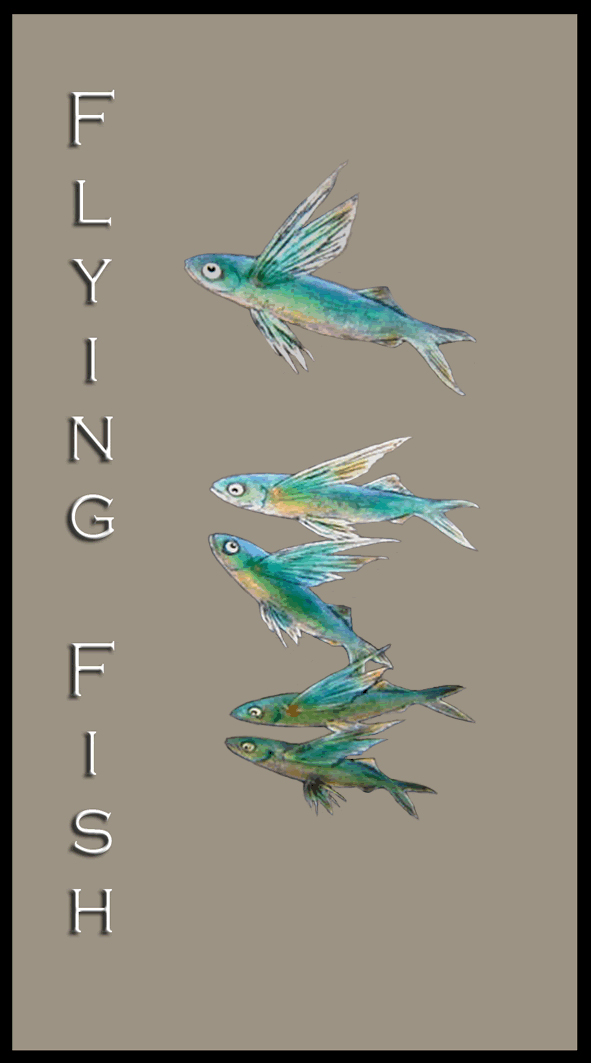 We are offering a chef's tasting menu that is geared towards Champagne pairing with it. We are celebrating Champagne day all weekend from Thurs-Sun. We will have champagne by the glass and bottle. Offerings include Veuve Clicquot NV & rose, Armand de Brignac, Tattinger La Francaise, Piper Heidseick and other sparklings from around the world.
Menu:
Champagne Day Celebration Tasting Menu:
Parmesan Truffled Popcorn
Oysters, champagne sabayon, Osetra caviar
Beef tartare, radish, red ribbon sorrel
Crab beignet, ravigote sauce
Lobster BLT, truffled aioli
Butternut squash ravioli, brown butter & sage
Strawberry sorbet
Mandarin chocolate panna cotta, chocolate ganache, chocolate crisp, Mandarin sorbet, caviar, candied segments, cloud
French Macaron
Lemon Curd anti-griddle lollypop
Dinner starts at 6pm Thurs 25, Fri 26, Sat 27, Sun 28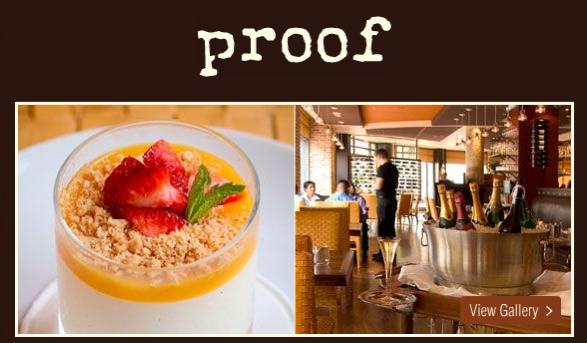 Proof will commemorate National Champagne Day by offering several exceptional wines at an unparalleled value on Friday, October 26th from 5:30 p.m. to 12 a.m. Wine Director Joe Quinn is very pleased to offer the 2004 vintage of Louis Roederer Cristal – which received a 97-point rating from the Wine Advocate – for $40 a glass in the bar as well as the dining room. In addition, to highlight the many excellent grower Champagnes in the market, Proof will offer the 2002 Gimonnet Special Club for $14 a glass.
CUCINA Urbana in San Diego, CA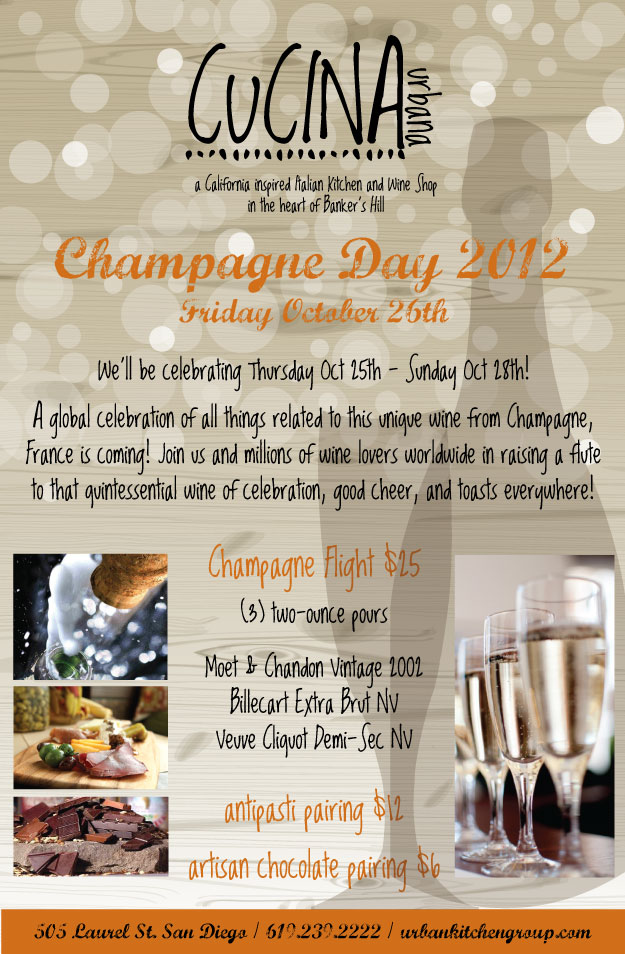 CUCINA Enoteca in Irvine, CA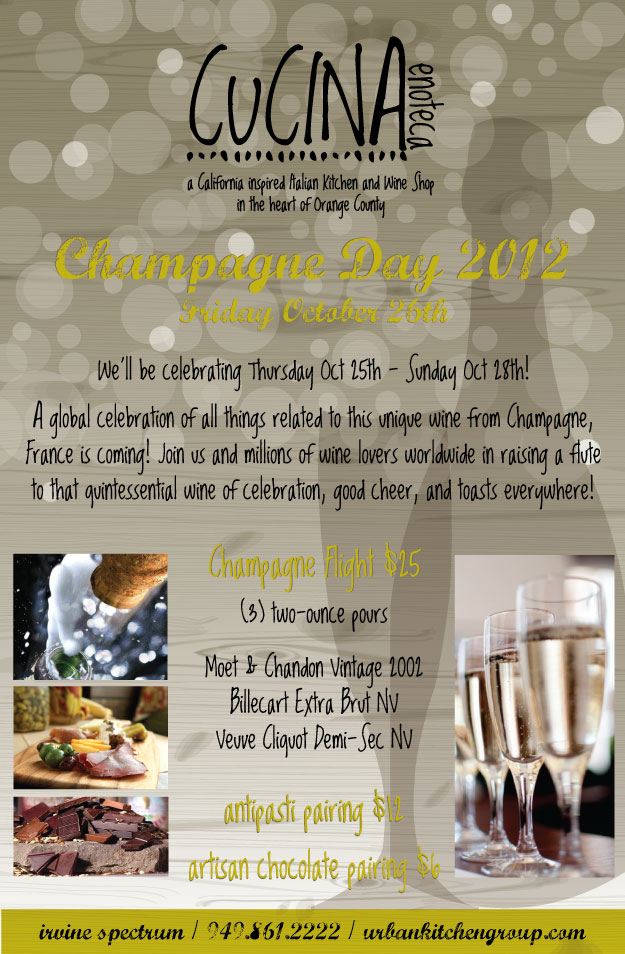 RM Champagne Salon
Graycliff (Bahamas)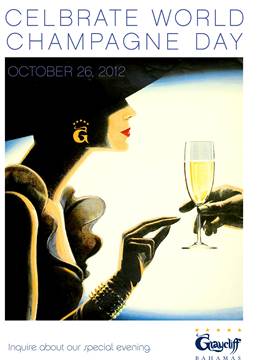 Rare Champagnes will be tasted on this day, all from our award winning wine cellar-paired with an eight course menu.
To start the evening off, a Champagne cocktail hour from 6:00pm to 7:30pm by the Graycliff Pool will pair delectable hors d'oeuvres with a selection of champagnes. The evening will be followed by the Champagne Dinner.
Cocktail hour only $75.00 per person and 8-course Dinner paired with Champagne $295.00 per person.
Additional beverages and service charges not included.
Book early as space is limited.
For more information contact:
Graycliff
West Hill Street
Nassau
The Bahamas
Phone:
(242) 302-9150
reservations@graycliff.com
http://graycliff.com/
EVENTS IN CHAMPAGNE REGION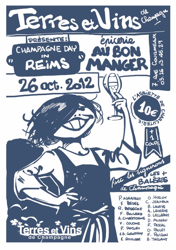 Reims
Les Vignerons de Terres & Vins de Champagne
Starts 7pm
7 Rue Courmeaux, Reims, Champagne FRANCE
Phone +33 (0) 3 26 03 45 29 www.terresetvinsdechampagne.com