3rd Annual Cambodia Youth Institute Fundraising Dinner Gala
Description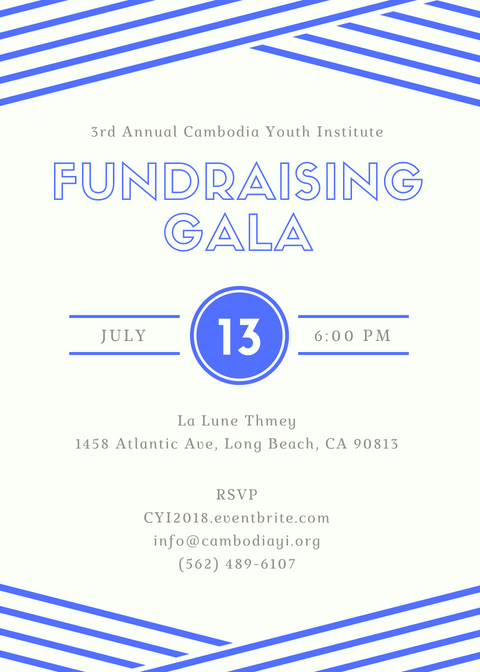 We are very excited to announce that we will be having our 3rd Annual Cambodia Youth Institute (CYI) Fundraising Gala. The Gala will be held on Friday, July 13 at La Lune Restaurant in Long Beach, California from 6pm to midnight.
6pm-7pm Check- in/Networking
7pm-10pm Program/Dinner
10pm-midnight Live Band/Open Dance Floor

Dress Attire: Formal

Our theme for this year's event is, "Leadership".

The Cambodia Youth Institute is honored to be celebrating our 3rd Annual CYI Fundraising Gala by awarding our second Lifetime Achievement Award to Mr. Bob Cabeza, Vice President of the YMCA of Greater Long Beach Community Development Branch.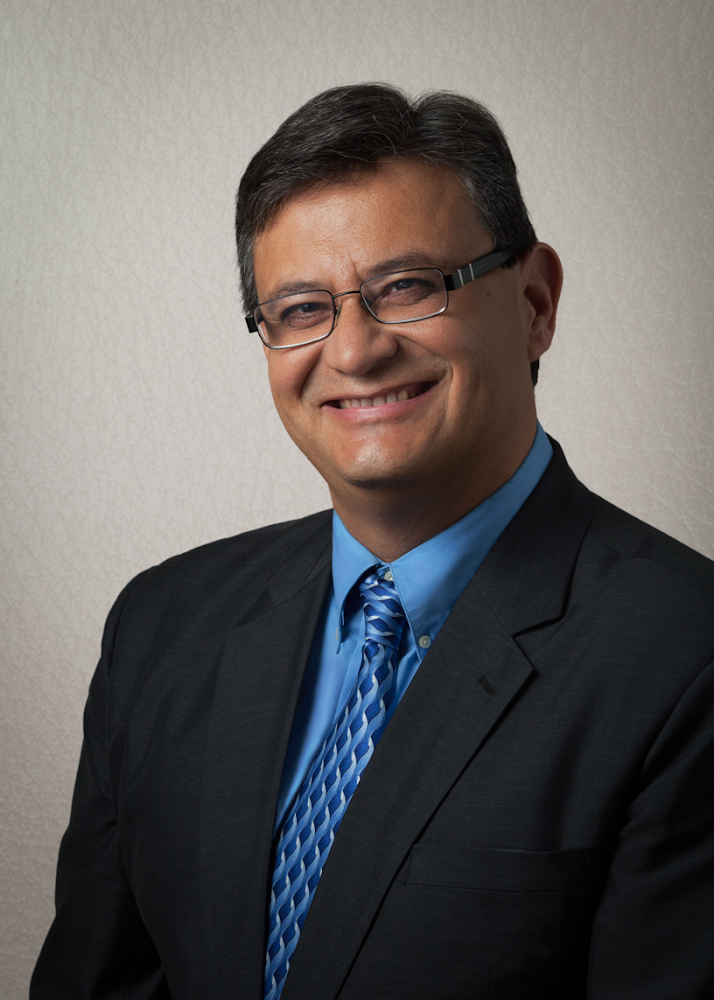 It is a privilege to be sharing a night with Bob who exemplifies what service to others means with over 34 years of helping low-income children, youth and families.

Bob is the Founder of the Youth Institute Program and in 2010 started 'A Cambodia Journey' project that turned into the CYI that has helped over a thousand impoverished children, youth and families living in Cambodia. This is on top of his direct service to thousands of youth and families here in the US and other countries over his tenure.

Bob has a legacy of building young professionals of color who are teachers, doctors, social workers, youth developers, engineers, architects and counselors now helping countless thousands of vulnerable populations all over the world.

His impact has literally changed the world for the better creating equitable opportunities that build skills and develop young leaders.

He is a champion for many including the CYI. So, let's join together and celebrate Bob.
---
Cambodia Youth Institute (CYI):
Our Cambodia Youth Institute works with socio-economically disadvantaged youth who do not have the opportunity to go to a FREE and quality education. They are forced to find any means necessary to survive. These youth eat to live. In addition, the environment they live in is plagued by poverty, abuse, and neglect.

The youth come to our center as a way to escape reality, where they are in a caring, loving, and supportive environment while receiving a FREE and quality education. Additionally, they are fed at least 1 meal per day made by our very own youth. Oftentimes, this is their only nutritious meal of the day. Despite their circumstances, the children are eager to learn, bond with their peers, and do their best to excel. Many of the basic necessities that we take for granted such as food, shelter, and clothing are luxuries to the children.

Currently, we run a youth development program called the "Youth Institute", where we use technology as an engagement tool where the youth learn to work together in groups through project-based and product-based learning. The youth learn academic, social, and workforce skills. They are taught photography, digital media, and computer literacy skills. These youth will then transfer their skills in the real world. Last year alone, our youth have impacted over 1,250 people through community service events and trainings.

We look forward to seeing you there!

For more information about the Cambodia Youth Institute, please visit: https://www.cambodiayi.org/


>>> To DONATE, please visit: http://bit.ly/CYIdonateEventbrite1 <-- This link will lead you to a Paypal page by our fiscal sponsor Life Charities Inc. (EIN #: 27-3504467), a U.S 501(c)(3) non-profit doing business as Rescue Task Force. All donations are tax-deductible.
SPONSORSHIP packages are available! Packages can be found here: http://bit.ly/CYIsponsorship

With Kindness and Sincerity,

Ron Ung – Founder of the CYI
Info@cambodiayi.org
Vourn Sit - Executive of the CYI


P.S: Please help share this event with your networks!
This event can also be found on Facebook at: http://bit.ly/CYIevents2018


Instagram: @Cambodia_YI