3rd Annual Brazil Investment Conference

Tuesday, December 3, 2013 from 12:00 PM to 8:00 PM (EST)
Who's Going

Loading your connections...
3 of your friends are going.
Share it to get more people on board!
Share

Sara Haughty
San Francisco, California

Luke Picard
London, United Kingdom

Rick Vespucio
Florence, Italy
Event Details
Foreign Affairs magazine and ThinkLink Communications are once again convening top Brazilian and U.S. business leaders, investors, and academic scholars for important conversations on how Brazil differs from other emerging markets in its challenges and advantages. Our expert panelists will address infrastructure, education, barriers and benefits to foreign investment, human capital, and innovation.


December 3, 2013 | 58 East 68th Street, New York, NY
12:00pm | Check-in 
---
12:30pm | Keynote Luncheon with H.E. Fernando Pimentel
---
 2:15pm  | Opening Keynote Session: BRAZIL REVISITED
The panel will cover opportunities for investors in Brazil and explore how they should position themselves in the current market and political environment. Although growth has slowed, the country remains a sound investment, but stability requires long-term reform. It is not enough to be a commodity exporter: the nation needs to do more to encourage creative entrepreneurship.
Questions What are Brazil's strengths and weaknesses relative to China, India, and others? What role does innovation play in driving economic growth? How can the energy sector reinvent the Brazilian economy? Can Brazil's creative class drive competitiveness and job growth? What business models create high value in a turbulent economy?
---
3:30pm | Plenary Session: INNOVATION & GROWTH 
Innovation and entrepreneurship have helped Brazil diversify beyond the commodity and agricultural sectors to become a dominant economic power. Despite the famous "Brazil cost," its competitive advantages have led to growth in biotech, telecoms, and high-tech manufacturing. But to stay in the game, companies must jumpstart their investment in R&D and policymakers must foster an innovation mindset. This panel will evaluate the challenges that remain in Brazil to creating knowledge-based business models that lead to real value-added production.
Questions Brazil and its people are so creative, but not very innovative--why? Brazil's economic expansion is caught between excitement over a "Miracle" and disappointment over a "Mirage". Does that have to do with insufficient R&D? Brazil thinks it has devised a unique "development strategy"--or is it a recurrent low-tech "boom and bust pattern"? Why is it that Brazil experiences tough times in creating tech-intensive jobs? How can SMEs play a larger role in bridging the gap between science and market-oriented technology? Is Brazil postponing choices that would allow its economy to move towards "the next level of competition" and thrive in high-value added industries and professions?
---
4:45pm | Plenary Session: LONG TERM ENERGY PLANNING IN BRAZIL
The panel will discuss the impact of energy prices on the competitiveness of the Brazilian industry; significance of subsalt discoveries; local content rules on foreign investment; and an outlook on alternative energy sources.
Questions Brazil's offshore subsalt discovery has changed the energy balance in the world and in the region. However, will Brazil's subsalt production still be competitive, in light of the wide diversity of the future energy mix? To progressat higher speed, there is a need for foreign technical expertise: will the government relax their local-content rules?What sectors are on the rise and which financing structures suit the industry best? What obstacles prevent Brazil from reaching its full potential, and how do foreign companies deal with protectionism and taxes. What are the implications of this year's exploratory areas and pre-salt auctions and outlook on shale gas? Financing alternatives in oil & gas deals: project bonds, reserve asset financing and other project financing structures. What is the ideal format for the production-sharing regime? How feasible are the planned auctions of over 7,000 mW in hydro in 2014?
---
6:00 - 8:00pm | Cocktail Reception & One-on-One Meetings
  SPEAKERS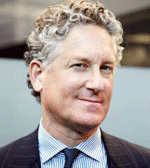 Harry G. Broadman is the Leader of Emerging Markets Management Consulting and Business Strategy Practice and Chief Economist at PricewaterhouseCoopers. Prior to coming to PwC, Broadman was Managing Director of The Albright Group and Chief Economist of Albright Capital Management. Earlier he was a senior official at the World Bank; Assistant United States Trade Representative; Chief of Staff on the President's Council of Economic Advisers; Chief Economist of the US Senate Committee on Governmental Affairs; Consultant at the Rand Corporation; a Fellow at the Brookings Institution; and on the faculties of Harvard and Johns Hopkins Universities. He is a Member of the Council on Foreign Relations.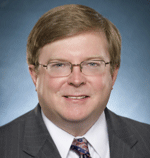 Richard J. Coyle is the Executive Director of the Emerging Markets Institute at Cornell University's Johnson Graduate School of Management, which is advancing research and developing future global business leaders. From 2007 to 2010, he was a Senior Director for International Corporate Affairs for Wal-Mart Stores, Inc. in Bentonville, Arkansas, where he provided media and government relations support for the European retail market and the Global Procurement organization. Prior to this, he served two governors as Maine's State Director of International Trade and President of the Maine International Trade Center, where he helped grow exports by 30%. Richard earned a Master of Business Administration from Cornell, a bachelor's degree from the Wharton School of the University of Pennsylvania and an Advanced Graduate Business Certificate from the McCallum Graduate School of Business at Bentley University. Richard is the recipient of the Order of Merit, the highest civilian honor bestowed by the Federal Republic of Germany, in recognition of his efforts to advance international trade.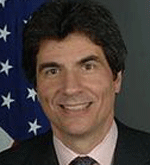 Jose W. Fernandez is a partner at Gibson Dunn in New York. Nominated by President Obama and unanimously confirmed by the Senate, Fernandez was sworn in as Assistant Secretary for the State Department's Economic, Energy and Business Affairs Bureau on December 1, 2009. During his tenure, he led the Bureau responsible for overseeing work on international trade and investment policy; international finance, development, and debt policy; economic sanctions and combating terrorist financing; international energy security policy; international telecommunications and transportation policies; and support for U.S. businesses and the private sector overseas. Prior to joining the State Department, Fernandez was a partner at Latham & Watkins, serving as global chair of the Latin America practice. He graduated in 1980 from Columbia Law School where he received the Charles Evans Hughes Prize and a Parker School Certificate of International Law with Honors.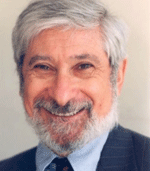 Albert Fishlow is Professor Emeritus at both the University of California-Berkeley and Columbia University. He was a Paul A. Volcker Senior Fellow for International Economics at the Council of Foreign Relations and professor of economics and director of the Center for International & Area Studies at Yale University. He served as deputy assistant secretary of state for Inter-American Affairs from 1975 to 1976, and received the National Order of the Southern Cross from the government of Brazil in 1999. Dr. Fishlow's published research has addressed issues in economic history, Latin American development strategies, as well as economic relations between industrialized and developing countries. Since the 1960s he has written extensively about the Brazilian economy, with seminal contributions ranging from the history and impact of import substitution, industrialization policies and debt crises, income distribution and social welfare, inflation and macroeconomic policies. His latest publication reflects on how the changes that Brazil has undergone over the last twenty years have transformed the social, political, economic, and diplomatic realms in that country and will affect its future, and especially influence Dilma Rousseff's presidency.

Andrés R. Gluski is Director, President and CEO of the AES Corporation. He possesses deep experience in the global electricity business, and is recognized as an industry thought leader on international finance and operating infrastructure issues. With more than 20 years of proven experience, Mr. Gluski has created an operational excellence mind set at AES. He led the turnaround of some of AES' most significant operating businesses and spearheaded a major expansion program in Chile. Under his leadership, AES was the first company to be recognized with three Edison Electric Institute awards within a six year time span. He is also responsible for a number of portfolio management activities that strengthened AES' liquidity; these include the sales of EDC in Venezuela, the Ekibastuz power plant and Maikuben West Coal Mine in Kazakhstan, the AES Atimus telecommunication company in Brazil and several distribution businesses in Argentina. Mr. Gluski has held leadership roles including: Executive Vice President and CFO of EDC, Executive Vice President of Banco de Venezuela (Grupo Santander), VP for Santander Investment and EVP and CFO of CANTV. He worked with the IMF in the Treasury and Latin American Departments, and served as Director General of Public Finance for the Ministry of Finance of Venezuela. Mr. Gluski currently serves on the Board of Directors of Cliffs Natural Resources, Council of the Americas, the USA Spain Council and the Edison Electric Institute. He is Chairman of AES Gener and AES Brasiliana. Mr. Gluski is a graduate of Wake Forest University and holds an MA and a PhD in Economics from the University of Virginia.

Nathalie Hoffman is CEO of Los Angeles-based Brazil Business Link, a firm that provides strategic advice and business development services across a wide range of industries, including renewable transportation fuels, entertainment, disaster planning, prevention & response, and international mega sporting events such as the World Cup and the Olympics. Ms. Hoffman, a lawyer with an MBA, has been doing business in and with Brazil for over 30 years. Fluent in Brazilian Portuguese, she assists American companies seeking to sell their products or services to Brazilian companies or the government, by recommending counsel, finding and vetting prospective partners, providing advice on strategy for entering the market, assisting in the preparation of responses to RFPs, and negotiating deals. Ms. Hoffman was president of the Brazil-California Trade Association and advisor to the California-Brazil partnership. She graduated with High Distinction with a major in Mathematics from the University of Michigan, holds a J.D, Order of the Coif, at UCLA Law School and an MBA from UCLA Anderson School of Management. Ms. Hoffman has spoken onnumerous panels related to Brazil, including at the Milken Institute's annual Global Conference and the Annual Members Weekend of the Pacific Council on International Policy.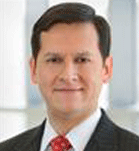 Jorge H. Kamine  focuses his practice at Skadden, Arps, Slate, Meagher, and Flom on all aspects of structuring, developing, and financing international energy and infrastructure projects, as well as the acquisition and divestiture of energy and infrastructure assets. He has broad experience in the energy industry, including with renewable energy and gas power generation projects, LNG and oil and gas exploration, development and transportation. Mr. Kamine's non-energy infrastructure experience includes projects involving water supply and sanitation, road and transport, and urban infrastructure. He has worked on matters throughout the United States, Europe, Latin America, and Asia. Prior to joining Skadden, Mr. Kamine served as counsel at The World Bank, where he represented the International Bank for Reconstruction and Development and the International Development Association in structuring, developing, and financing Latin American and Caribbean projects, involving sovereign and sub-sovereign governments, and international and regional organizations and institutions.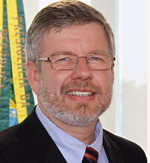 Marco Aurélio Spall Maia is a congressman affiliated with the Workers Party in the House of Representatives of Brazil. He began his political career in the union movement. In 1984, he was elected leader of the United Steelworkers of Canoas. He was also director of the Southern Region of the National Association of Public Transport (ANTP). In the House of Representatives, Marco Maia was Vice-Chairman of the Committee on Labor, Public Service and Administration and the Commissioner of Roads and Transport, Rapporteur of the CPI Air Traffic, Deputy Leader of the Bench PT. He was elected Vice-President of the Chamber; throughout this period, he fostered cooperation and agreement on controversial matters in the House, such as Amendment 29 regarding health care resources, the adoption of the new Forest Code ten years in the making, the creation of the Truth Commission, the expropriation of lands violating human rights, and several other projects of national impact.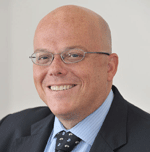 José Carlos Meirelles  joined Pinheiro Neto Advogados in 1984 and became a partner of the firm in 1996. Mr. Meirelles focuses his practice on the Corporate area, especially in M&A corporate law; private equity; capital markets; structured finance; investment funds; banking law and securitization of receivables transactions. Currently, he is also the head of the debt capital market team. He has a LL.B. degree from the University of São Paulo Law School (1986) and a LL.M. degree from the University of Illinois College of Law, Champaign, IL (1989). Currently, he is an Adjunct Professor from FIA – Fundação Instituto de Administração and also from the University of Illinois College of Law, where also received the Distinguished Alumnus Award in 2008, as well as from Duke University. Mr. Meirelles worked as a foreign associate at the Chicago office of McDermott, Will & Emery in 1989. He has written several articles in books and national and international magazines, as well as lectured in a number of seminars and workshops related to his areas of practice. Since 2004, at the invitation of the United Nations Economic and Social Council (ECOSOC), he has participated in the Infrastructure Experts Group, which consists of leading practitioners from across the private and public sectors dedicated to identifying solutions to the impediments that restrict developing country access to infrastructure finance. Mr. Meirelles is recommended by the publications Chambers and Partners and Latin Lawyer in the Corporate, Banking & Finance practices.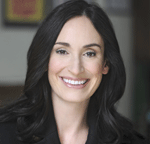 Shannon O'Neil is Senior Fellow for Latin America Studies at the Council on Foreign Relations. Her expertise includes U.S.-Latin America relations, trade, energy, and immigration. She is the author of Two Nations Indivisible: Mexico, the United States, and the Road Ahead (Oxford University Press, 2013). She directed CFR's Independent Task Force on U.S.-Latin America Relations: A New Direction for a New Reality. Dr. O'Neil has testified before Congress on U.S. policy toward Mexico. Her work has been published in Foreign Affairs, Foreign Affairs Latinoamérica, Americas Quarterly, Política Exterior, Foreign Policy, the Washington Post, the Los Angeles Times, and USA Today, among others. Before turning to policy, Dr. O'Neil worked in the private sector as an equity analyst at Indosuez Capital and Credit Lyonnais Securities. She holds a BA from Yale University, an MA in International Relations from Yale University, and a PhD in Government from Harvard University.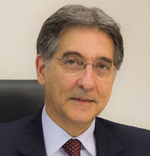 Fernando Damata Pimentel is the Minister of Development, Industry, and Foreign Trade of Brazil. Mr. Pimentel has a bachelor's degree in Economics from the Pontifical Catholic University (PUC) and a MSc in Political Science from the Federal University of Minas Gerais (UFMG). Co-founder and one of the prominent leaders of the Worker´s Party (PT), he was Mayor of Belo Horizonte from 2003 to 2008. During the early 1970s, he strongly opposed the authoritarian military regime, being persecuted and imprisoned from 1970 to 1973. Since 1978 he has been a professor at UFMG. He was Vice-President of the Association of University Professors of Belo Horizonte; President of the Regional Economic Council of Minas Gerais; and Director of the Trade Union of Economists of Minas Gerais. During the 1990s and early 2000s, Mr. Pimentel undertook a variety of jobs in the Belo Horizonte municipal administration, including the post of Secretary of Finance under Mayor Patrus Ananias and Secretary of Government, Planning and General Coordination under the Célio de Castro administration. In 2000, he was elected Vice-Mayor of Belo Horizonte in the political coalition led by de Castro and became Mayor in 2003. In the 2004 municipal election, Pimentel became the first Mayor of Belo Horizonte to be elected in the first round, winning an impressive 68.5% of the votes. His administration was marked for large investments in urban and social projects, serving more than 1.7 million people and promoting structural changes in the state capital soon to call the attention of the world. During his term as Mayor, Mr. Pimentel stood out as one of the policymakers of the city's Participative Budget--which is known as the largest permanent public works program in Brazil. He ranked eighth on worldmayor.com's list of top 10 mayors in 2005, the only South American in the list. He left office with an approval rating above 90%. For all his experience and political trajectory, Mr. Pimentel was appointed by President Dilma Rousseff to lead the Ministry of Development, Industry and Foreign Trade, a position he has held since January 1, 2011.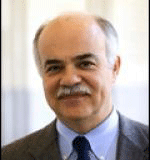 Paulo Sotero Marques is the director of the Brazil Institute of the Woodrow Wilson International Center for Scholars. An award winning journalist, he was the Washington correspondent for Estado de S.Paulo. He worked in São Paulo, Recife, Brasília, and Paris, and was named correspondent in Portugal after the democratic revolution of 1974. He is a frequent commentator for the BBC, CNN, AlJazeera, Voice of America, National Public Radio, Globo News Television, and the Brazilian Radio Network - CBN, and contributes regularly to Brazilian and international newspapers, magazines, and scholarly journals. He holds a BA in History from the Catholic University of Pernambuco and an MA in Journalism and Public Affairs from American University. He was adjunct lecturer at the Edmund A. Walsh School of Foreign Service at Georgetown, and is in the adjunct faculty of the Elliott School of International Affairs at GW. He is a member of GACINT - Grupo de Conjuntura Internacional and the Fernando Braudel Institute of World Economics. Mr. Sotero received the 1987 Maria Moors Cabot Award of Journalism and the 1993 Distinguished Visiting Lecturer award from the Foreign Service Institute of the U.S. State Department. In Brazil, he was awarded the 1978 Prêmio Abril de Reportagem for a Veja investigative report on the assassination of Chilean general Carlos Prats by the Pinochet dictatorship.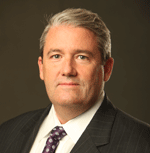 R. Blair Thomas is Chief Executive Officer of EIG, Chairman of the Investment Committee and the Executive Committee, and portfolio manager for all energy and infrastructure-related funds and accounts. Prior to joining EIG in 1998, Mr. Thomas was a senior investment officer with the Inter-American Development Bank and a project finance attorney at the law firm of Brown & Wood in New York. Mr. Thomas also served as an advisor on energy and budget policy in the first Bush White House. Mr. Thomas received a BA from the University of Virginia, a JD from New York Law School and an LLM from Georgetown University Law Center. Mr. Thomas is a member of the Board of Directors of Sete Brasil and also a member of the Advisory Board of the Center for Strategic and International Studies and the Jefferson Scholars Foundation at the University of Virginia.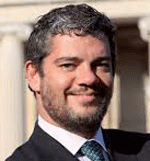 Marcos Troyjo is Co-Director of the BRICLab at Columbia University, a SIPA special forum on Brazil, Russia, India, and China, and founder of the Center for Business Diplomacy. He is an economist and political scientist with a PhD in the sociology of international relations. He was Press Secretary at the Brazilian Mission to the United Nations in New York and Chief of Staff of the Science and Technology Department of Brazil's Ministry of Foreign Affairs. He is the author of such books as: Technology & Diplomacy, Brazil: Competitiveness in the Global Marketplace, Manifesto of Business Diplomacy, Trading Nation: Power & Prosperity in the 21st Century. He has lectured at Yale, Harvard, University of Washington, MIT, IE-Instituto de Empresa, IVA-The Royal Academy of Engineering Sciences, Tsinghua University, University of Auckland, and Canning House.

Kassia Yanosek is a consultant at McKinsey & Company in New York. Previously she was a Vice President at Hudson Clean Energy Partners, specializing in carbon and energy efficiency opportunities, and has extensive prior roles in project development and finance in the power and fuels sectors, alternative energy strategy, and carbon price modeling. Ms. Yanosek was a Strategy Manager for BP Plc in London where she was responsible for managing long-term strategic analysis around BP's alternative energy portfolio. She also held a key role in developing BP's global biofuels investment strategy and identifying business development activities in the fuels sector. In 2005, Ms. Yanosek served in the White House as an advisor on energy and economic policy at the National Economic Council. Ms. Yanosek holds a joint MBA/MPA from Stanford Business School and the Harvard Kennedy School of Government, a joint degree program she started between the two schools. She also holds a BA with Distinction from the University of Virginia.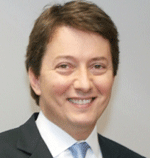 Carlos Henrique Zanvettor serves as Chief Executive Officer of Contax Participacoes S.A. Mr. Zanvettor is the Chief Commercial Officer and a member of Executive Board at Redecard S.A. He serves as Investor Relations Director of Dibens Leasing-Arrendamento Mercantil, and has been an Officer-incumbent of Leasing Activities at Unibanco-Uniao de Bancos Brasileiros S.A. since August 2007. He served as an Officer of Unibanco Holdings S.A. and as an Officer of Technology in the Information Unit at Unibanco-Uniao de Bancos Brasileiros S.A. (Unibanco). He worked at Itaú Unibanco from 1998 to 2011. Contax is the leader in Brazil's contact center market and one of the world's largest Business Process Outsourcing (BPO) companies; the Contax Group specializes in Customer Relationship Management (CRM), providing customized and consultative services, as well as offering different communication channels to serve, understand, and please its clients' customers. 
Questions? Write us at Brazil2013@cfr.org
Media Inquiries: Contact David Mikhail at dmikhail@cfr.org 
When & Where

Council on Foreign Relations
58 East 68th Street
New York, NY 10065


Tuesday, December 3, 2013 from 12:00 PM to 8:00 PM (EST)
Add to my calendar
3rd Annual Brazil Investment Conference