Description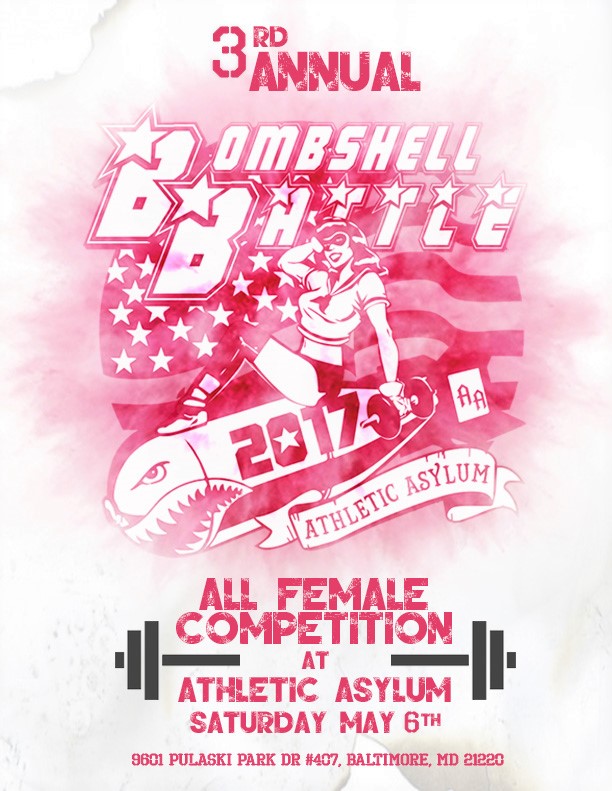 On May 6th at 8:00 a.m. Athletic Asylum will host the third annual Bombshell Battle -- a one day competition for teams of two female competitors in two divisions, scaled and Rx.
Athletes will battle through 3 unique and fun WOD's plus a final to prove which team has the Baddest Bombshells!
Prizes:
RX- Cash 1st $1000, 2nd $500, 3rd $250
Scaled- Non cash prizes for 1st, 2nd and 3rd
THIS EVENT SELLS OUT EVERY YEAR SO REGISTER TODAY!!!
Bombshell Battle Minimum Requirements for Divisions.
There will be no Pistols or Ring Muscle Ups in this event.
You should be able to perfom the following in a WOD:
Rx:
Snatch 95lbs
C&J 125lbs
DU
Handstand PU
Toes-to-bar
Bar Muscle up
OHS
Scaled:
Snatch 75lbs
C&J 95lbs
Push Ups
Pull ups
Knee Raises
Front Squats