Description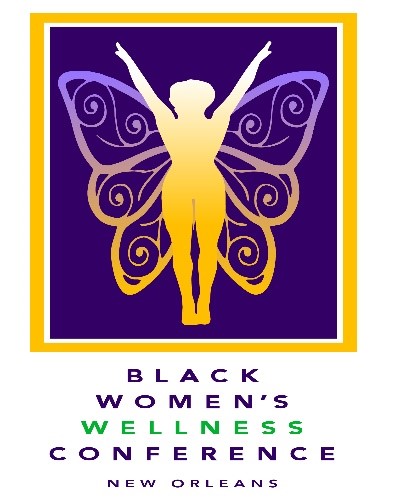 Would you like to DISCOVER what it means to be spiritually WELL? Are you READY for a new level in your spiritual journey? Are you ready to IGNITE the goddess within?
The Black Women's Wellness Conference was established in 2016 as an annual wellness event designed to promote mental health and wellbeing in Black women. Each year our themes focus on an aspect of wellness that informs, inspires, and ignites Black women to take their wellness to the next level. The theme for the 3rd Annual Black Women's Wellness Conference is "Reconnecting our Spirits: Moving from Religion to Relationship" where the focus will be spiritual wellness! For some Black women, their faith allows them to cope with life's challenges and is a source of meaning and purpose. For others, "the church" is a source of trauma, oppression, and shame. We will be unpacking this delicate topic and are excited to invite speakers to help us explore what it means for us to be well spiritually! You definitely don't want to this event. This is a judgement free zone where we are trying to heal, grow, and be well TOGETHER! So an open mind and heart are REQUIRED!
This year's programming will include panels and education sessions on:
The "Black Church" and Mental Health

Spirituality and/or Religion as Healing/Coping

Spirituality and/or Religion as Trauma/Oppression

Alternative Spiritual Practices (i.e., Energy Work, Meditation, Mindfulness)

Traditional African Spirituality
So, if you are ready to be informed, inspired, and ignited to take your spiritual wellness to the next level, register now for the 3rd Annual Black Women's Wellness Conference! General registration includes: conference admission, conference booklet, lunch and snacks, and access to Wellness Lane vendors! Immediately following the conference, stick around for a networking reception with conference founder and producer Dr. Tammy Lewis Wilborn, speakers, and other conference guests in the beautiful lobby of the New Orleans Jazz Market. Be sure to join the official Facebook community: "Black Women's Wellness Conference 2019" to receive weekly inspiration and stay up-to-date on conference updates! Check back with this site often for conference updates on speakers, registration scholarships, and more!
#BWWC19
Contacts:
General Inquiries: bwwcnola@gmail.com
Advertisement, Vendor, and Sponsorship Inquiries: bwwcnola@gmail.com
Media Inquiries: info@wilbornclinicalservices.com
Speaker Inquiries: Dr. Chantrelle Varnado-Johnson | cdvarnad@gmail.com


General FAQs
What is included in the registration?
There are a number of registration levels however all registration levels include: conference admission, conference booklet, lunch and snacks, access to vendors and the networking reception. The VIP registration levels include reserved seating, conference swag, an official Black Women's Wellness Conference t-shirt, and lots more. Yes, Yes!!
Are there minimum age requirements to enter the event?
Black women 18 years or older.
Is parking available?

Street parking is available. Arrive on time for the best parking.
What's the refund policy?
Fees are non-refundable.
I registered as a student, what do I need to bring when I check in?
Student registrants will need to provide their current student ID or official school documentaion when they check-in to be able to enter the conference. If they are unable to, their registration will be switched to the regular registration rate of $75 which must be paid to enter the conference. No refunds will be given for failure to pay the appropriate registration fees. NO EXCEPTIONS!
How should I dress for the conference?
Casual; the room can be cool so bring a light jacket or sweater.
>>>OUT-OF-STATE GUESTS<<<

Looking to make it a girl's weekend in the beautiful city of New Orleans? Here are some suggestions for places to eat, stay, and play while in New Orleans!
Hotel
Reserve your room at Springhill Suites by Marriott New Orleans Downtown/Canal Street to receive the special BWWC19 conference rate using the code below!
https://www.marriott.com/meeting-event-hotels/group-corporate-travel/groupCorp.mi?resLinkData=3rd%20Annual%20Black%20Women%27s%20Wellness%20Conference%20%5EMSYTD%60BWWBWWB%60119%60USD%60false%606%601/18/19%601/21/19%6012/18/2018&app=resvlink&stop_mobi=yes
Dining
Breakfast
Backatown Coffee Parlour
Ruby Slipper
Laurel Street Bakery
Sandwiches/Salads
Pressed
Laurel Street Bakery
St. Roch Market
Seafood
Acme Seafood
The Half Shell on the Bayou
Creole
Praline Connection

Neyow's Creole Cafe
Dooky Chase
Sassafras Restaurant
Vegan
Sweet Vegan Soul Food
Seed
Things to do (besides Bourbon Street!)
Le Musee de f.p.c. ( house museum dedicated to honoring the legacy of New Orleans' free people of color)
All Bout Dat Tours (Black Jazz and Heritage Tour)
Natchez Riverboat Cruises
The Riverwalk (Outlet shopping)
Magazine Street (boutique/specialty shopping, restaurants, strolling)
Bayou Road (Black business district)