Description

The 3rd Annual Cybersecurity Summit addresses the global urgency to remain cyber secure. Join us on September 27, at Washington D.C.'s National Press Club as we host an elite cross-section of over 25 distinguished federal, state and industry cyber experts who will provide targeted insights about late-breaking developments surrounding increasingly sophisticated threats to critical infrastructure—the number one security issue facing Congress and the nation. Confirmed speakers include current and former senior defense and intelligence cybersecurity experts including: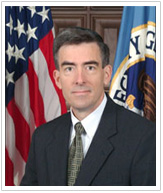 John C. (Chris) Inglis, Deputy Director,
National Security Agency
General Michael Hayden (Ret.), Former Director, NSA and CIA
and Principal, The Chertoff Group
Plus, you'll hear:
HEAD OF STATE CONFIRMED SPEAKER:
His Excellence Toomas Henrik Ilves, President of Estonia
Moreover, learn what DoD, DIS, DISA, DHS, NSA, NIST, FBI, the U.S. Secret Service, INTERPOL Washington, and an array of cybersecurity organizations are doing to implement safeguards that mitigate cyber threats, staunch the effects of high-profile cyber weapons—Duqu, Stuxnet, and Flame—and cyber crimes against critical networking infrastructure within sectors such as in energy, finance, and transportation.
Your 5 Benefits of Attending:
Hear the latest cybersecurity strategies and spending priorities from senior level government decision-makers from the Defense/Intel community, DHS, NIST, NERC and many others.

Get the most up-to-date and exclusive analyses on the latest advanced persistent threats such as Flame from Eugene Kaspersky, whose company uncovered the Flame virus.

Discover the latest insights about FISMA, FedRAMP, smart grid cybersecurity, situation awareness in the financial sector, mobile and cloud security, and big data vulnerabilities.

Hear the latest about continuous monitoring and funding priorities from leading DHS authorities.

Network with leading government cybersecurity experts, exchange business cards and build important relationships for the future.
The security of our nation's critical infrastructure is a top priority--of lawmakers in Congress, of the President, of Federal agencies, of industry and of the military. How can we best secure our electric grids, IT infrastructure, banks, military and government networks and natural gas pipelines from cyber attack? While legislation needs to be passed, until this happens, it is vitally important to advance the discussion about critical infrastructure between all sides.
Advancing the serious conversation about critical infrastructure cybersecurity is the key goal of this year's conference. Given the timeliness of the topic and the high level speakers confirmed to date, this Cybersecurity Summit is expected to follow the first two annual summits and sell out.
Some 25 distinguished speakers are confirmed and listed below. We are honored to have them share their insights and very much hope you will set aside the day to learn about one of the most important and groundbreaking issues facing our country and your organization.
Limited Sponsor and Exhibit Opportunities are Available. Register today.
AGENDA:
7:00 – 8:00 am
Registration and Networking
8:00 – 8:10 am
Opening Remarks
Program Chair:
Thomas K. Billington, CEO, Billington CyberSecurity
8:10 – 8:40 am
Keynote:
General Michael Hayden (Ret.), Principal, Chertoff Group (Former Director, National Security Agency and Central Intelligence Agency) (confirmed)
8:40 – 9:10 am
Keynote:
Cyberwar and Critical Infrastructure: Post Stuxnet and Flame
Eugene Kaspersky, CEO and Founder, Kaspersky Lab (confirmed)
9:10 – 9:55 am
Emerging Federal Strategies for Cybersecurity
Moderator:
Dr. Ron Ross, Fellow, NIST (Leader, FISMA Implementation Project and Joint Task Force Transformation Initiative) (confirmed)
Panelists:
* Roberta (Bobbie) Stempfley, Deputy Assistant Secretary of Cybersecurity, Department of Homeland Security (confirmed)
* Sue A. (Sandi) Roddy, Director, Unified Cross Domain Management Office (UCDMO)(confirmed)
* Richard Hale, Deputy CIO for Cybersecurity, Department of Defense (confirmed)
* Dr. Michael Papay, VP, Cyber Initiatives, Northrop Grumman (confirmed)
9:55 – 10:25 am
Break
10:25 – 10:50 am
Keynote
Robert Bigman, CEO, 2BSecure Inc. (Former CISO, CIA, a position he recently retired from after 15 years) (confirmed)
10:50 – 11:15
DHS Update: Cloud First, FedRamp and Continuous Monitoring
Keynote
* John Streufert, Director, National Cyber Security Division, NPPD, DHS (confirmed)
11:15 – 11:40 am
NIST's New Era in Cybersecurity
Keynote
* Donna Dodson, Chief, Computer Security Division, NIST and Acting Director, National Cybersecurity Center of Excellence (confirmed)
11:40 – 12:50 pm
Lunch
12:50 – 1:25 pm
Luncheon Keynote
Cybersecurity Priorities of the NSA
* Chris Inglis, Deputy Director, National Security Agency (confirmed)
1:25 – 2:25 pm
Building the Future .Mil in the Era of Cloud, Big Data and the Data Center
Moderator:
* Maj. Gen. USAF (Ret.) Dale Meyerrose, CEO, The MeyerRose Group (confirmed)
Panelists:
* Robert J. Carey, Principal Deputy CIO, Department of Defense (confirmed)
* Grant Schneider, Deputy Director for Information Management and Chief Information Officer, Defense Intelligence Agency (confirmed)
* Lt. Gen. Ronnie Hawkins Jr., Director, Defense Information Systems Agency (confirmed)
2:25 – 3:10 pm
Cybersecurity and the Smart Grid
Moderator:
* Marianne Swanson, Senior Advisor for Information System Security, NIST (Chair, Smart Grid Interoperability Panel Cyber Security Working Group) (confirmed)
Panelists:
* Brian M. Harrell, CPP, Manager of Security Standards, Training, and Awareness, North American Electric Reliability Corporation (NERC) (confirmed)
* Lisa Kaiser, Director, Strategic Planning, Control Systems Security Program, National Cyber Security Division, Department of Homeland Security (confirmed)
* James Sample, Chief Information Security Officer, Pacific Gas and Electric Company (confirmed)
* Matthew Light, Program Manager, Office of Electricity Delivery & Energy Reliability, Department of Energy
3:10 - 3:30 pm
Break and Desert
3:30 – 4:10 pm
Cybercrime and Active Defense
Moderator:
* Shawn Henry, President, CrowdStrike Services, Inc. (Ret. Executive Assistant Director, Criminal, Cyber, Response, and Services Branch, FBI) (confirmed)
Panelists:
* Pablo Martinez, Deputy Special Agent in Charge, Criminal Investigative Division, U.S. Secret Service (confirmed)
* Tom Kellermann, Vice President, Cybersecurity, Trend Micro (co-author of E-safety and Soundness: Securing Finance in a New Age) (confirmed)
* Shawn A. Bray, Deputy Director, INTERPOL Washington, U.S. National Central Bureau (confirmed)
* Denise Anderson, Vice President, Programs and Services, FS-ISAC (confirmed)
4:10 – 4:25 pm
Keynote
* Shawn Henry, President, CrowdStrike Services, Inc. (Ret. Executive Assistant Director, Criminal, Cyber, Response, and Services Branch, FBI) (confirmed)
4:25 - 4:45 pm
Keynote:
* Howard Schmidt, Former Special Assistant to the President and Cybersecurity Coordinator, The White House (confirmed)
4:55 – 5:05 pm
International Views on Cybersecurity from the U.S. Department of State
Christopher Painter, Coordinator for Cyber Issues, U.S. Department of State
5:05 - 5:45
Closing Keynote
The International Vision for Cybersecurity
His Excellency Toomas Hendrik Ilves, President, Estonia (confirmed)
5:45 – 6:45 pm
Cocktail Networking Reception
VENUE:
The National Press Club is located at 529 14th Street, NW, Washington DC 20045. The Ballroom is located on the 13th Floor.
PARKING:
The PMI garage is located on the north side of G St between 13th and 14th Streets. Carr Park is located at the corner of 15th and F Streets.
ROOM BLOCK:
Billington CyberSecurity has set aside at a discounted rate a limited block of rooms until August 26 at the JW Marriott in Washington, DC, located at 1331 Pennsylvania Avenue NW, Wash., DC 20004-1710. The phone number is (202) 393-2000. Please ask for the room rate for Billlington CyberSecurity. The JW Marriott is on the same block as the National Press Club.
CANCELLATION POLICY:
Requests for cancellations will be honored, less a $95 per person processing fee, if cancellation is received before Sept. 1, 2012. Requests received between Sept. 2 and Sept. 20, 2012 will receive a 50% refund. No refunds will be given for no shows and no refunds will be given for cancellations after September 20, 2012. All substitutions must be made in writing. This event is non classified. This event is on the record, unless stated otherwise.
DISCLAIMER:
Billington CyberSecurity has the right to refuse any registration at its own discretion. No audio or video recording by any group, aside from the event organizer, is permitted. Information contained on or made available through the Site and at the conference is not intended to and does not constitute retained professional (management consulting, accounting, legal, etc.) advice, recommendations, mediation or counseling under any circumstance. The Site and your use thereof does not create a professional-client relationship.
LUNCH SPONSOR:

PLATINUM SPONSOR:

VIP DINNER SPONSOR:

BREAKFAST SPONSOR: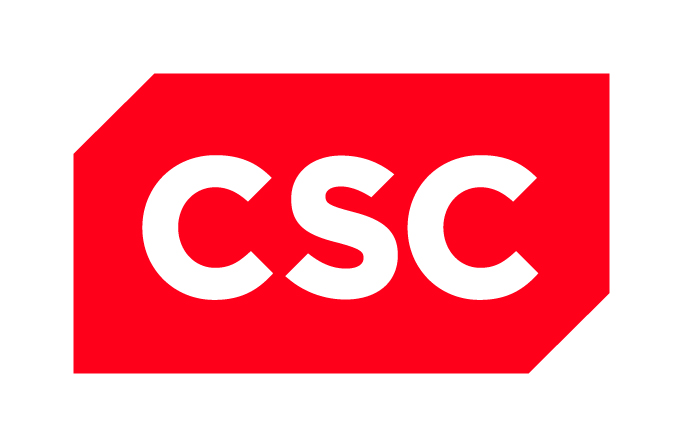 RECEPTION SPONSOR: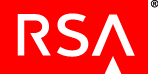 EXHIBITOR: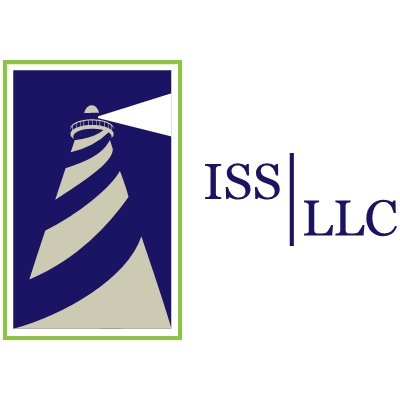 MEDIA SPONSOR: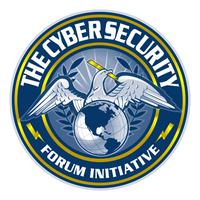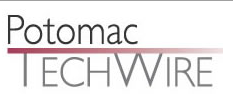 HOST:

Thomas K. Billlington, CEO and Founder of Billington CyberSecurity, has over 20 years experience launching the highest quality content; his experience with Internet policy and cybersecurity dates back to 1999 when he launched the first Internet and E-Commerce Public Policy Forum, BNA's first conference about Internet law. He has launched over 200 executive education seminars at two world class publsihers, BNA (now Bloomberg BNA) and Thomson Reuters Company. Billington CyberSecurity is a leading, independent cybersecurity executive-level media and seminar company. It has attracted over 1200 attendees to its forums, to date, and Billington CyberSecurity has been cited extensively in the trade media including Potomac Tech Wire, FierceGovernmentIT, Communications Daily, Washington Internet Daily, Government Computer News, Capital Business, a Washington Post publication, and a host of news services. Tom has been twice interviewed on Federal News Radio.
TO SPONSOR OR EXHIBIT:
Conctact: Thomas K. Billington at 1-877-811-5066, tom@billingtoncybersecurity.com