Description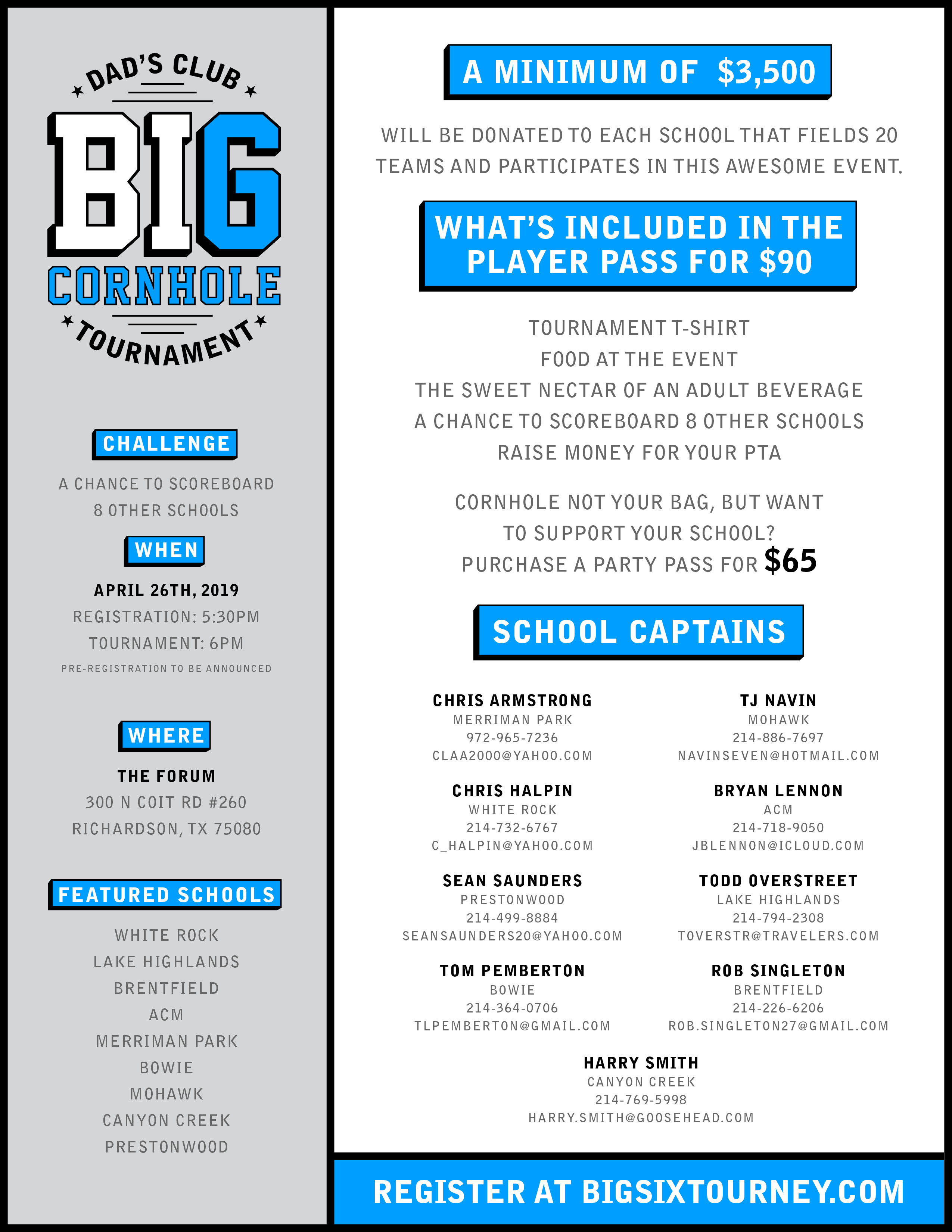 FAQs
- How many games are guaranteed? This is a double elimination tournament.
- Dads only? This is a Co-ed Tournament. Please don't bring your kids.
- What is included with the spectator pass (Party Pass)? Same as a Player Ticket. Beer, Food, and School T-shirt. The only difference is you can not win the trophy or brag how cool you are.
- Are all the payouts back to the PTAs the same or will it be results based? No, the payouts to the PTAs will not be the same. Each schools PTA will receive a minimum donation. This will be set at $3,500 (subject to change based on participation) Our hope is to increase this payout. On to the good stuff, the remaining funds raised less expenses will be divided according to where your school finishes. Point systems and rules will be provided to each team captain.
- What are my transportation/parking options for getting to and from the event? There is very limited parking around the facility should you choose to drive. PLEASE DO NOT PARK AT THE POST OFFICE. We encourage all of you to UBER. Be Safe.
- Is this only open to current (fill in the school name) parents and Alumni? Yes. Although we will not be ensuring all participants meet this criteria, we will ensure any prize winners are associated with the school they are playing with.