About this Event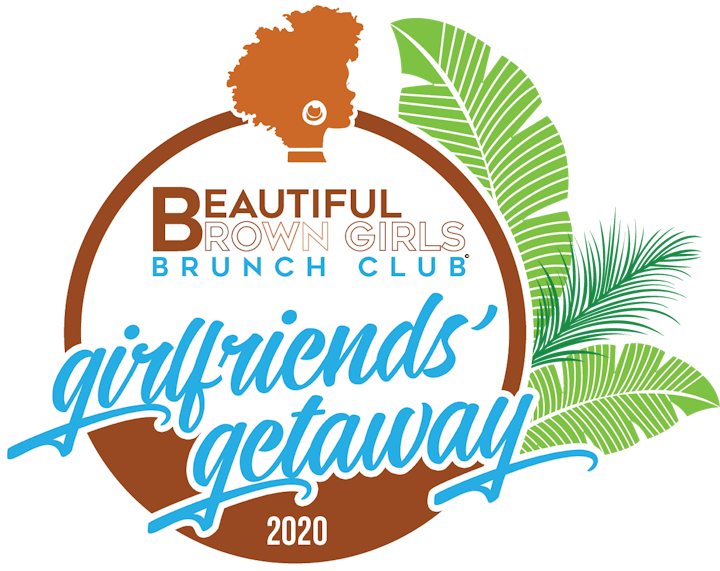 Next year's annual Beautiful Brown Girls Girlfriends' Getaway will be cruising to the Bermuda on a 5-night cruise on board the Royal Caribbean - Adventure of the Seas.
September 5-10, 2020
Rates starting at $738 (based on double occupancy) **Airfare NOT included
LEAVING FROM: Cape Liberty, New Jersey
VISITING: Cape Liberty | Cruising | King's Wharf, Bermuda (2 days) | Cruising | Cape Liberty
Attendees can look forward to island group excursions, social events, wellness workshops, fabulous themed dining and most of all fun in the sun with a great group of Beautiful Brown Girls!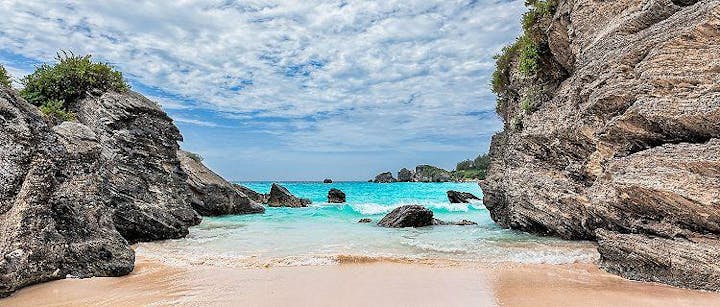 About Kings Wharf, Bermuda
From its pastel-painted estates to its pink sand beaches and turquoise shores, Bermuda is a land bursting with color. It's also one of the world's top diving and golf destinations. Set out beyond King's Wharf and you'll discover 1700s-era British colonial landmarks, pretty towns and secluded beaches— you can explore them by rented scooter, but be prepared to drive on the left side of the road. Come with an appetite and enjoy superb delicacies like fish chowder made with sherry peppers and the favorite local dessert, Horton's award-winning black rum cake.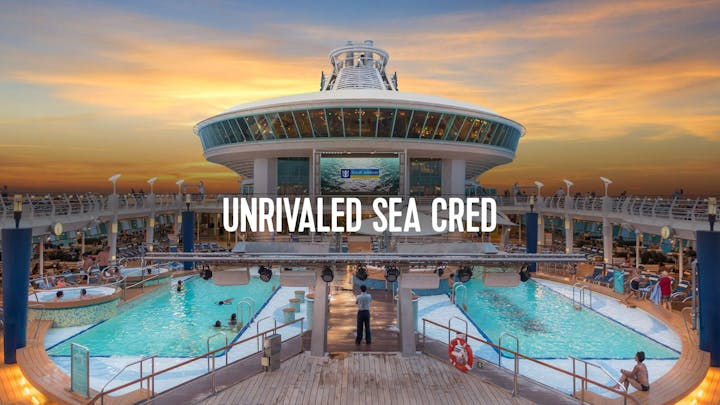 What to Expect? (Tentative Itinerary)
Day 1 - Departure Day Cape Liberty, NJ - Departs at 3:00 pm
Day 2 - At Sea Cruising (Themed social events, excursions on deck, and more!)
Day 3 - Docked at King's Wharf, Bermuda (Excursions on land, beach social gatherings, group dining + more!)
Day 4 - Depart Kings Wharf 5pm - (Explore Bermuda!)
Day 5 - At Sea Cruising (excursions on deck, group dining, good bye soiree, and more!
Day 6 - Arrival Day Cape Liberty, NJ - Arrive at 6:00 am
Explore your cruise ship - https://www.royalcaribbean.com/cruise-ships/adventure-of-the-seas

Rooming Options/Rates
Interior Cabin- $737.29 per person (Based on double occupancy)
Ocean View- $847.29 per person (Based on double occupancy)
Balcony- $1060.29 per person (Based on double occupancy)
*Triple and quad cabins starting at - 821.50 per person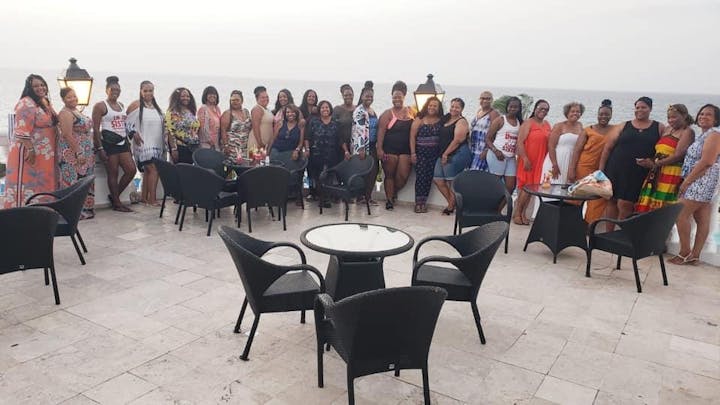 Wow, it's amazing, what's next? - Payment Schedule
There are a limited amount of spots available. Your deposit holds your spot! Once we sell out, we may not reopen the list and if we do it may not be at the same rates!
Deposit: $185 due by December 1, 2019
Second Payment Due: $150 due by Jan 5, 2020
Third Payment Due: $150 by February 5, 2020
Final Balance Due: May 25, 2020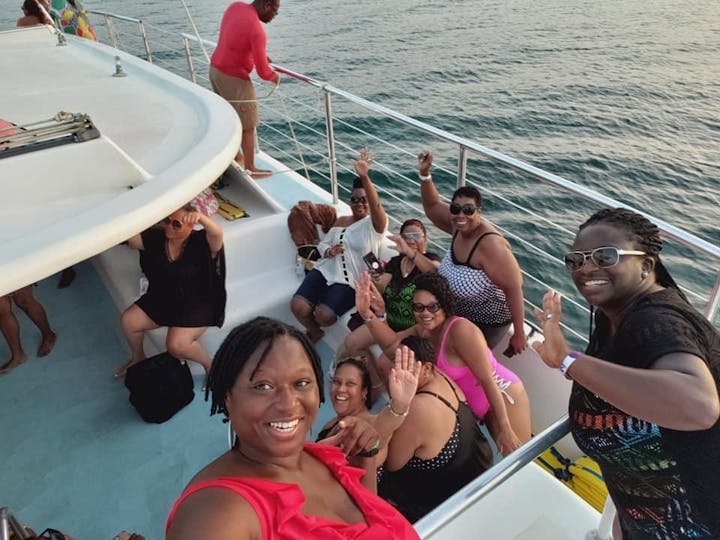 Frequently Asked Questions
1. What is included in our inclusive packages?
All Inclusive Includes:
Breakfast + Lunch + Dinner + non alcoholic beverages daily
Daily and nightly entertainment
Explore all on board activities, lounges, dining, and more: https://www.royalcaribbean.com/cruise-ships/adventure-of-the-seas/things-to-do
There's something for every kind of seeker onboard Adventure of the Seas. You can get your adrenaline fix with a whip, splashing ride on The Perfect Storm℠ twin racer slides or satisfy your cravings with delicious dishes at world class restaurants. And when the sun goes down, light up the dancefloor to the sound of a live Latin band at Boleros or tune in to a guest performer at the Duck and Dog Pub.
2. How do I make my next payments?
All additional payments will be collected directly via email/phone from guests. Once initial deposit is paid, guest will be contacted directly via email/phone for next payments from Diane Superville of Superville Travel.
3. Do I need a roommate to make my initial payment?
No you don't need a roommate to make my initial payment. Already having a roommate is ideal. We are also offering roommate pairing for double occupancy only!
4. Are airport transfers included? No, airport transforms are not included from the airport to the port. We encourage all attendees to be mindful of transportation time from your arrival airport to the port.
Closest airports:
La Guardia, NYC (LGA); John F. Kennedy International, NYC (JFK); or Newark Liberty International, NJ (EWR).
However, the nearest Airport to Cape Liberty Cruise Terminal is Newark Liberty International. This should be your first choice.
The Cape Liberty Cruise Port address is: 14 Port Terminal Boulevard, Bayonne, NJ 07002-5038.
5. Is a passport required for this trip?
For Cruises Leaving From a U.S. Port to the Caribbean, Bahamas & Florida, Bermuda, Alaska, Mexican Riviera, Canada & New England, Pacific Coastal You're required to carry: A Valid Passport
6. How do I make payments?
Register and make your initial deposit online above. Additional payments will be made via our travel agent. Please note that a processing fee of 2.9% will be added to your overall total.
7. Am I able to make payments?
Yes! A payment plan schedule is available. See above for full payment schedule. However, $185 per person must be paid towards booking by December 1, 2020
8. What is the refund policy?
Deposits are non-refundable. Cancellations after December 1, 2019, thru March 1, 2020, will incur a penalty of $100 per person. No refunds after May 24, 2020.
9. Who do I contact if I have additional questions?
Beautiful Brown Girls can be reached by e-mail, phone, or text at beautifulbrowngirls@gmail.com or 718-877-5605
** Any resort bookings made outside of Beautiful Brown Girls will not be included in any group ACTIVITIES, PROMOTIONS, PARTIES OR TOURS