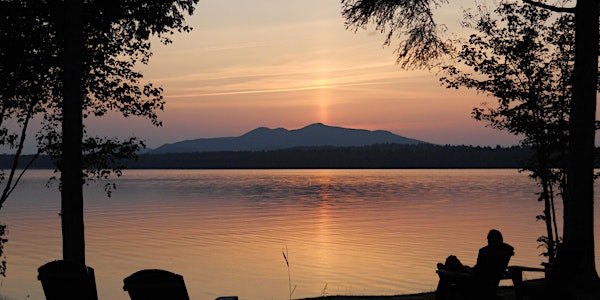 3rd Annual Adirondack Holistic Healing Event- Supercharge your Healing
Description
3rd Annual ADK Holistic Healing Event 2016
SUPERCHARGE YOUR NATURAL HEALING ABILITIES
Are you ready to:
Ascend to Higher Levels of Consciousness?
Nourish Your Body-Mind-Spirit?
Connect with your Intuition?
Clear blockages to Manifest Radiant Health & Joy?
Imagine immersing your senses in the natural beauty of the Adirondacks. The smell of spring is in the air and the gentle breeze off Lake Clear caressing your face and hair. You awaken with the sounds of birds chirping and the trees rustling after a deep sound sleep. You wade into the cool waters and ground into Mother Earth as you feel the powerful lake vortex charge the energy centers within you.
You saunter into the Lodge for a delicious traditionally prepared homemade meal by Master Chef and Weston A Price Chapter leader Cathy Hohmeyer, your lodge host. You don't have to cook! You don't even have to make your bed. You just nourish yourself from the inside out.
Then the Event begins. Experience group energy healing and Ancient self-healing techniques. Learn how to cook traditional foods to ground and center your body. Practice your intuitive skills. And much, much more...
If you answered "Yes" to any of these questions, you'll want to join us at this special two-day event! .


This weekend is for people who:
are interested in knowing themselves deeper on a spiritual level
want to explore and expand their healing gifts and potential
are healers or who want to become healers
are interested in nutrition and how to integrate food and spirit
want to immerse themselves in the healing energies of nature while learning more about natural healing
are committed to helping the planet Ascend to a higher Vibration
Friday May 13, 2016 (pre-conference):
Check in for retreat guests 3:30-7:00 pm
Explore the property, walk the trails, paddle a canoe .
7:00 - 9:00 pm Pub dinner and fireside chat / meet and greet. Meet various retreat guests, your Lodge hosts.
Saturday Workshops:
Interpretive Breakfast & Cooking Demo (for retreat guests, optional add-on for conference attendees)
Assessing your Healing Potential - Beyond Brain Balance
Connecting Food with Spirit - nourish and balance your chakras
Qigong - an ancient Chinese healing practice to increase health and vitality
Body Dowsing - how to access your Intuition for self-healing
Energy Clearing - exercises to support your body through Ascension with Ease and Grace
5 Elements Acupuncture Meridian Balancing - learn the acupuncture points and how to use LifeWave Energy Enhancer patches to balance and support your meridians and increase Vitality Qi (open class)
**SPECIAL** Workshop For Wellness Entrepreneurs

for existing businesses or start ups, ($20 , Lodge retreat* guests add $15) 1:1 consultation follow up available
Sunday Workshops:
Brunch and Cooking Class - make your own gluten-free snack (food included material included)
"Flash" cooking classes on:

- Super foods

- culturing and fermenting

- bone broths

- easy sourdough breads

Introduction to TOLPAKAN Healing method - TKH is an energy healing method that combines muscle testing with healing energies from the Archangels. This workshop includes energy attunement, power level assessment, worksheet and suggested daily healing protocol.
There will also be opportunities Sunday to get personalized One-on-one Wellness Consults with workshop leaders (not included in conference registration. Discount pricing available - first come, first serve) or free time to play outside in nature. .
30 minute Mini Food and SpiritTM Consult
30 minute Emotion Code sessions
30 minute Personalized Cooking Tips
30 minute HeartQuest HRV nervous system assessments
30 minute Photon Genie treatments
30 minute Wellness Business workshop consult
For up-to-date itinerary of events, click HERE
CANCELLATION POLICY: Cancellation of Event registration is permitted 30 days prior to the start of the conference. Lodge accomodations will be credited towards future stay if cancellation within 30 days of Event. Event Tickets ARE transferable to others.
Organizer of 3rd Annual Adirondack Holistic Healing Event- Supercharge your Healing