3rd Annual 13th Street Craft Beer & Wine Festival with Exotic Car Show
3rd Annual 13th Street Craft Beer & Wine Festival with Exotic Car Show
About this event
Welcome to the 3rd Annual 13th Street Craft Beer & Wine Festival with Exotic Car Show presented by the Central City Alliance and sponsored by Studio City FTL.
Beer! Wine! Exotic Cars! Great Food on NE 13th Street!
Saturday, December 4th from 4-8pm!
Events include a DJ, live entertainment, local pet rescues, a fantastic exotic car show and much, much more!
Event includes 15 to 20 local craft breweries, approx. 30 exotic cars, Live performance art, street vendors, food trucks, live music and much more!
Bottomless beer & wine sampling with purchase of wrist band!
Come thirsty and come hungry! Come one! Come all!
NE 13th Street will be closed to motor traffic from NE 4th Ave all the way to NE 9th Avenue.
General Admission is FREE.
Purchase a wristband for Craft Beer and Craft Wine tasting from area brewers and purveyors. Wristband purchases include unlimited beer & wine sampling.
$35 per person for the month of September
$40 per person for the month of October
$45 per person for the month of November
$85 per person for VIP tent with food, alcohol, wine and beer samples .
➡️📲 Text BEER to 954-697-4580 OR visit https://bit.ly/13thstreetbeerfest
Questions? visit www.centralcityalliance.org. Email: info@centralcityalliance.org
Vendors: please contact Jillian@jamhospitalitygroup.com
Vendors… want to be part of this event? Please fill out the form within the link below:
http://www.ujmx13thfest.com
Media please contact: info@centralcityalliance.org
Interested in Sponsorship? Please email info@centralcityalliance.org
We look forward to seeing you!
If you're coming by Uber or Lyft, which is a great way to go to an event with alcohol, the best drop-off is just north of Middle River Terrace Park.
At the ticket booth, where you show ID and pick up your wristband and souvenir glass. Ticket booth will be located at the corner of Dixie Hwy and NE 13th st.
Parking:
There are 2 lots east of the event at about 900 NE 13th Street that can hold 100s of cars and will have a sign with arrow saying PARKING out on 13th pointing to it ..... also people can park at Archways (also at about 900 NE 13th St) ... on the south, the Iron workers at 1200 NE 7th Ave has 60 spots.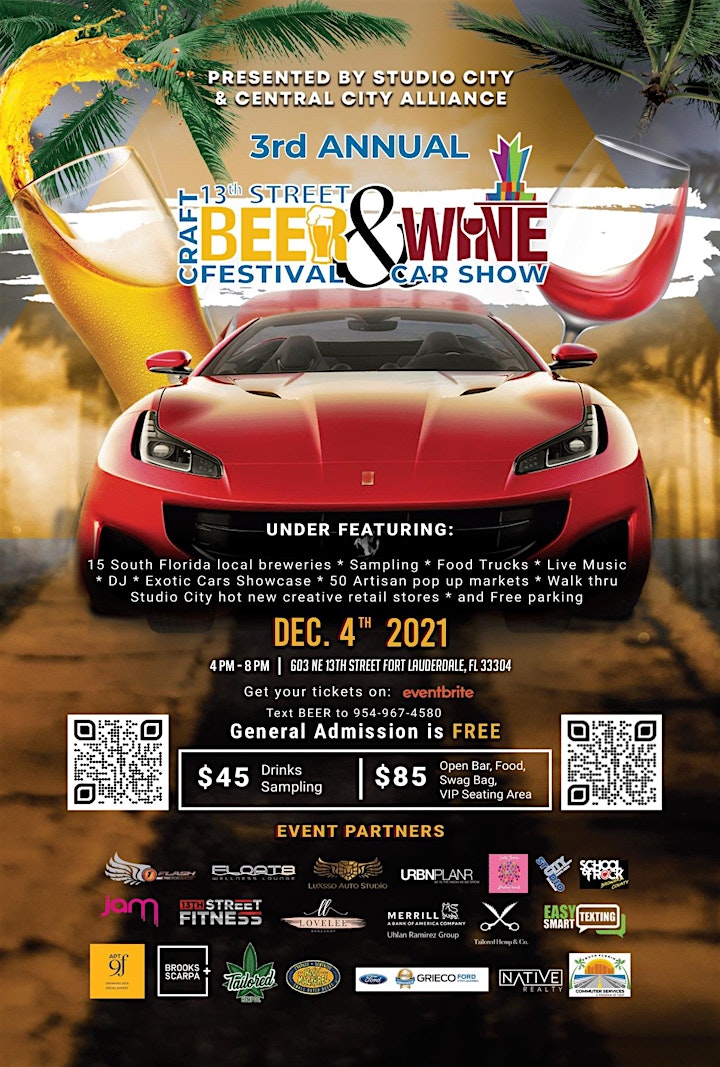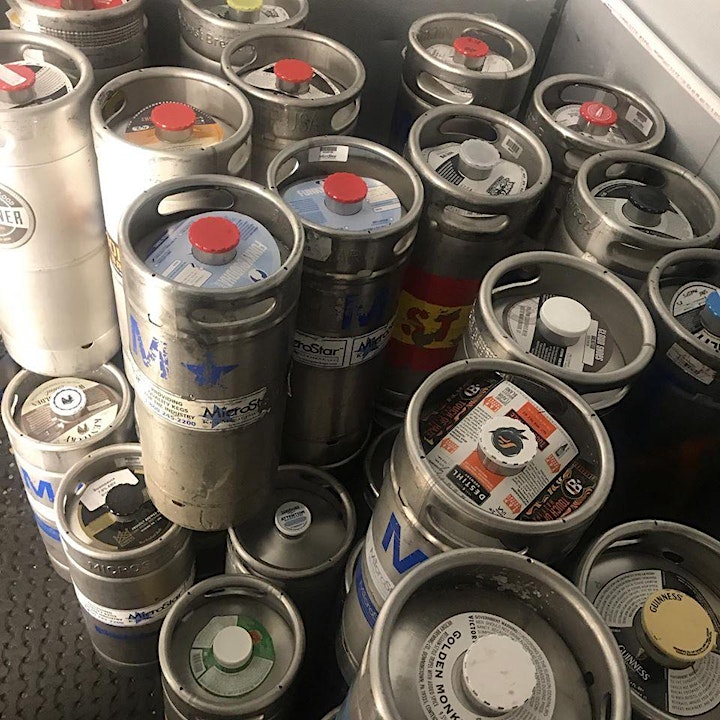 Organizer of 3rd Annual 13th Street Craft Beer & Wine Festival with Exotic Car Show