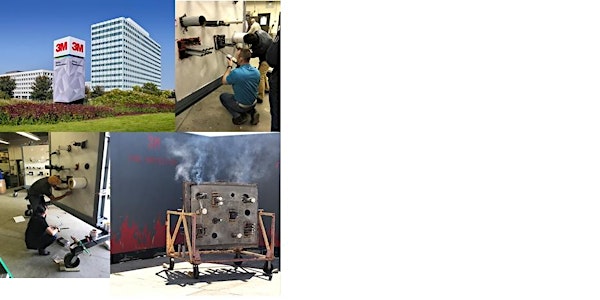 3M™ Fire Protection Products Fire Industry Representative Education
A three day course designed for those who are generally familiar with firestop products and want to learn how to sell 3M products
When and where
Location
3M Cottage Grove Center 10746 Keats Avenue South Cottage Grove, MN 55016
About this event
This three-day workshop is conducted at 3M's fire-test center, which is qualified under UL and Intertek guidelines for UL's Client Test Data Program and Intertek's Satellite Laboratory Program. The workshop consists of lectures, classroom activities, and hands on installation of firestop systems. In this class you will receive a high level product training and sales training. No need to pick one area over another, here are the partial listing of subjects that will be covered.
•Customer Focused Selling 101 - Teaches you to uncover your customer's goals and objectives and position your product or service as part of their solution. Customer Focused Selling (CFS) gives you a clear understanding of where you are in the selling process and what it will take to advance the sale.
•Through and Membrane Penetrations 101 - Teaches you to how to identify and install firestop systems in walls, floors or floor/ceilings through which a penetrating (e.g. pipe or cable) item is passed
•Construction Joints 101 - Teaches you to how to identify and install firestop systems in linear openings in or between adjacent fire rated assemblies and / or perimeter joints
•Flexible Wraps 101 - Teaches you to how to identify and install a firestop systems how to identify and install a firestop systems to protect grease, chemical and ventilation air ducts ?(shaft-alternatives), plenums, structural steel and electrical circuitry
The participants are quizzed, and a final test is given to ensure the participants are learning the concepts. The participants will receive a "3M Trained" certificate and card upon completion of the class. A highlight of the class will be the visit to the 3M Innovation Center. Space is limited.
WHO SHOULD ATTEND?
The target audience for this class includes: distribution sales people, 3M's sales representatives, 3M's independent sales representatives or Customer Service personnel.
REGISTRATION
One registration per email address. Duplicate email address registrations will be deleted. 30 days prior to meeting an email will be sent having the final agenda.