3K/5K/10K Virtual Race and Fun Run Temple Hayes 30 years in Ministry
Virtual Race / Fun Run to celebrate Rev. Dr. Temple Hayes, 30 Years in Ministry. Set your own course and get your cool shirt and backpack.
About this event
Run with Us and Never Stop Running! Chart your own path / course. You can run alone or with a group of friends. It's your race, on your terms! Run on the Beach, through the Park, across the Bridge, beginning at 3K or choose your distance.
Every Participant and Registrant receives a 30th Anniversary T-Shirt and Drawstring Backpack. Register Now to get your T-Shirt and Backpack! (pick up on campus if local or have delivered)
The Anniversary Celebration is July 11, 2021, register / enter now, Get your Shirt & Backpack, Run Your Race!
OUR RACE SUPPORTS A CHARITY - THE FIRST UNITY SPIRITUAL CAMPUS - "MORE THAN A MINISTRY, AN INTERNATIONAL MOVEMENT IN RADICAL POSITIVITY"
The 3k Challenge is a Virtual Race like no other - as our mission statement at First Unity says " We inspire, ignite and invigorate ourselves to pave our spiritual path." this 3k/5k/10k fun run will allow you to "pave your running path". You may run the path of your choosing, either on the Beach, at the Park, on the Bridge, around the Campus or anywhere in between. We encourage you, and celebrate you along the way to your 3k finish line All while helping you build life-long memories and friendships with runners from your spiritual community and across the globe! Best of all, your running supports First Unity Spiritual Campus.
A wonderful component of our Virtual Race is the contribution to the ministry. 100% of each race registration is donated directly to the 501c3 charity - The First Unity Spiritual Campus. Our great community of virtual race runners, spiritual seekers, healers, activitist and difference makers will truly "Make a Difference".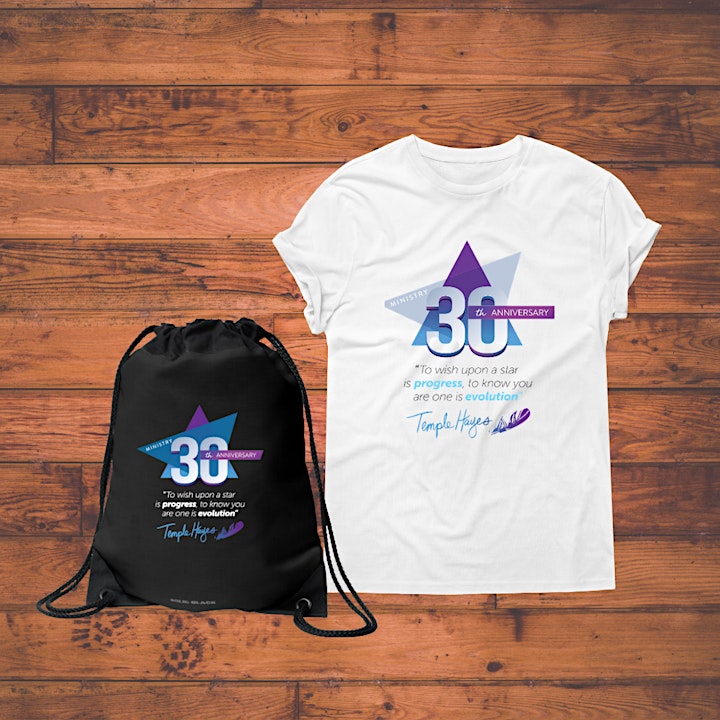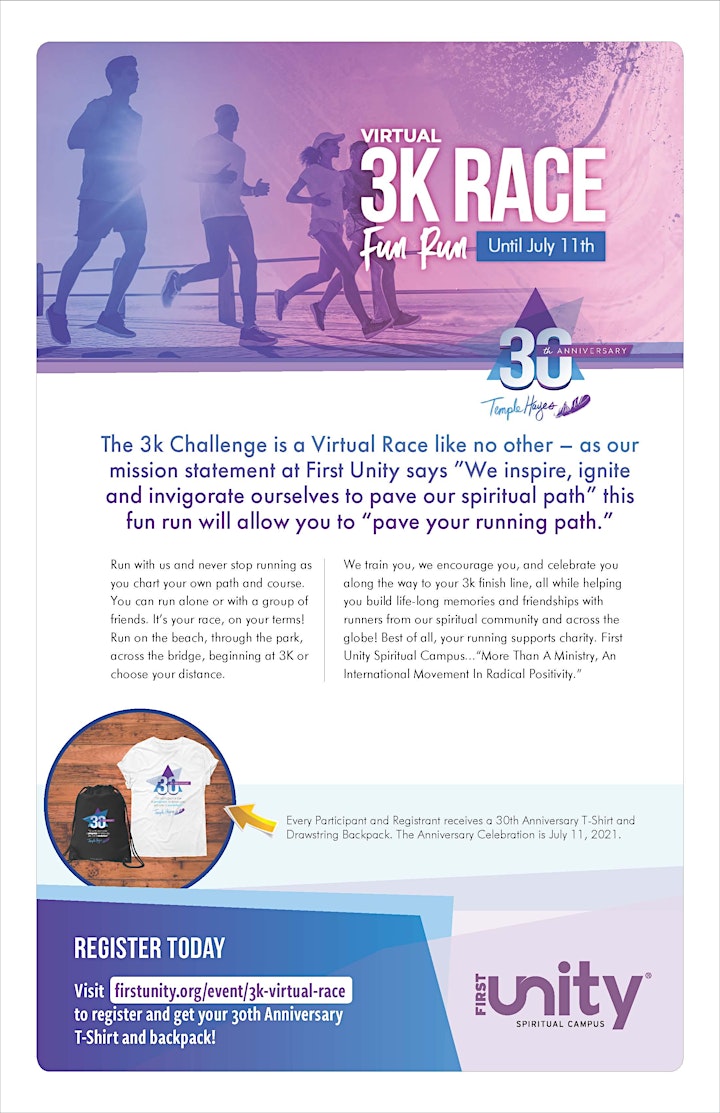 Organizer of 3K/5K/10K Virtual Race and Fun Run Temple Hayes 30 years in Ministry
We are a vibrant and inclusive community of seekers, artists, healers, and spiritual social activists we welcome all. We teach a positive, practical, and progressive approach to spirituality. Our spiritual campus features a spiritual education program, a prayer ministry, a bookstore, support groups and a variety of events, activities, and classes throughout the week.