3hr Sensual Bachata Workshop with William & Irene of Spain Sat July 28, 2018

Saturday, July 28, 2018 from 3:30 PM to 6:30 PM (EDT)
Event Details
Salsa ATL & D4F Presents..
3hr Sensual Bachata Workshop + Latin Dance Party
Featuring William & Irene from Madrid Spain
Sat July 28, 2018

Bachata has grown in popularity by leaps and bounds these past 10 years.
Along with it's popularity came the developement of different styles, Fusing
Bachata other popular dances like Tango, Hip Hop and much more!

Check out our 3hr Sensual Bachata Workshop which fuses elements of Zouk
and Bachata. learn essential technique to help improve your body movement.
In addition to cool dance 
combinations, you will also learn to reinforce and improve lead and follow
techniques that will take your Bachata to the next level. Learning patterns is
easy when you have the right technnique.

Why should you take advantage of this 3hr Bachata workshop?
Spain probably has the highest level of Bachata dancers that i'ved seen.
This is your chance to learn from two of the best. In addition, William and
Irene also have backgrounds in other styles of dances so they will be able
to add a unique perspective on how to improve as a dancer.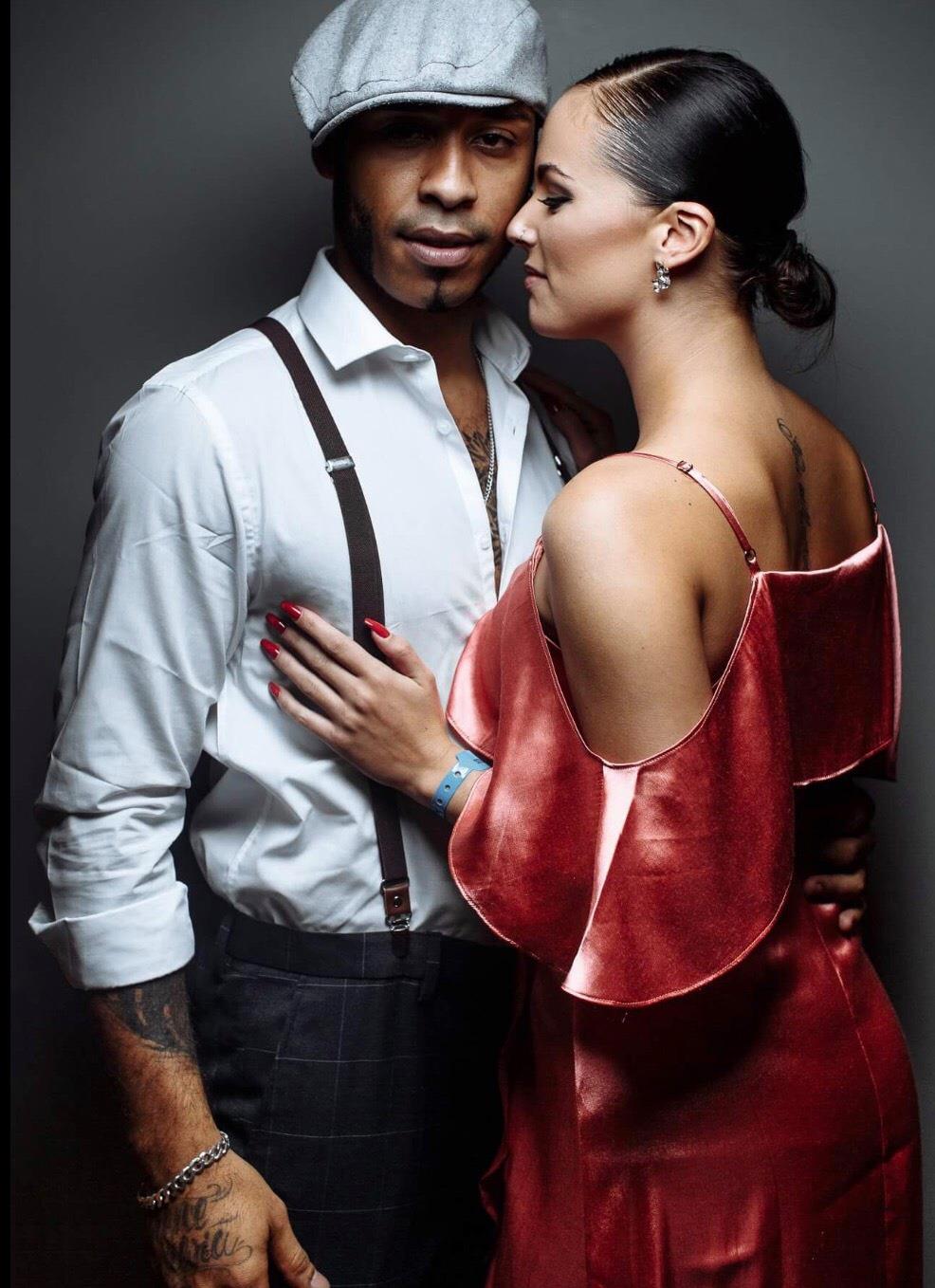 Read about our Featured instructors:

WILLIAM TEIXEIRA

In the world of zouk, William is a highly sought-after dancer, choreographer, and
instructor. He has the reputation of thorough explanations of movements and for
being creative and intensely musical on the dance floor. William began his dance
career dancing at the Centro de Dança Alex de Carvalho in 2006, dancing ballroom,
samba, zouk, and others. He worked in Londrina (PR) for two years at the Ritt School
of Dance and was also part of Cia Ritt, where he studied Brazilian ballroom, ballet,
and Jazz. He currently lives in Madrid and travels internationally, teaching at congresses
and workshops with Paloma Alves.

IRENE SILVIA CONESA

Irene Silvia Conesa started her career at 7 years old. Her formation in dance
began with ballroom dances, where she claimed many championships while
being trained by Valery Ivanov, Pietro Braga and Frederick Mossa. 1st position
Ranking Standard Madrid (2008, 2009, 2010)
Finalist Standard Spanish Championship (2009) 1st position Spanish
Championship of Clubs (2011)

Where:
Dancing4Fun Dance Studio
6025 Peachtree Pkwy
Norcross GA 30092
678.304.7D4F (7343)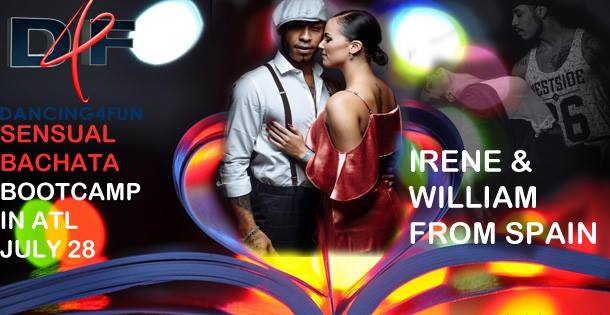 Schedule:

3hr Sensual Bachata Workshop @ Dancing4Fun Dance Studio
12noon - 1pm - 

Essentials of Sensual Bachata

-



Body movement, lead and follow

technique.What makes Sensual Bachata
very unique from the different styles is the body movement and connection
and the flow of the patterns. With William and Irene's Background in other
dance styles, they can give a valuable perspective in Body movement for both
men and women, as well as lead and follow technique that can
make dancing Sensual Style

Bachata much more fun and smooth.




1pm - 2pm

- Musicality and partnerwork 
What amazes me most when watching a skilled dancer is not so much the
moves but how they dance to the music, hitting the breaks in the music,
the different levels of energy in the patterns that matches the music. 
Although this is a 3hr topic all in itself, Irene & William will teach a
simple of cool combination and how to anticipate the breaks in the
music and how to best execute the moves within the rhythm of the song.




2pm - 3pm

-

Sensual Bachata

patterns,


Lets put the body movement, lead and follow technique




and musicality we have learned into practice. William and Irene


will teach a cool Sensual Bachata pattern that you can apply on the dance
floor right away!

Check out our Facebook Event for the 3hr Sensual Style Bachata
Workshop:
https://www.facebook.com/events/207314823230917/



Evening Bachata Edition of Tropical Elegance Saturdays




@ Nemoes Tavern (next door to Dancing4Fun Dance Studio)


9:30pm Salsa lesson, Party till 3am 

  

3 party rooms!
 

Main room ( Back room)

- 70% Bachata/30% Salsa

with DJ Evan Shuvo




 

Bonus Salsa room (Front Bar area)

with DJ Stephen Santillian
 

Zouk Room (D4F Dance Studio)

(next door to Nemoes) with DJ Jose Hernandez


Interested in checking out the 2hr Dominican Bachata Workshops
with Chaca Carreno
in the evening 8pm - 10pm?
Cost:
$25/person
or if you take the 3hr Sensual Bachata Workshop it's only $10 more!
 so a total of $50/person for both the 3hr Sensual Bachata Workshop &
the 2hr Dominican Bachata Workshop.

go to the link below for all the details:
https://dominicabachataworkshopwithchaca.eventbrite.com/

Costs:



 $40/person -
   -- includes Evening Latin Night
Just want to dance?
  Full acess: (Zouk room, Salsa, room Bachata room)
   $15/person

  Just Salsa room and Bachata room?
$10/person
  
if you have any questions..

Sean-Christopher
 678.304.7D4F (7343)

When & Where

Dancing4fun Dance Studio
6025 Peachtree Parkway
#4
Peachtree Corners, GA 30092


Saturday, July 28, 2018 from 3:30 PM to 6:30 PM (EDT)
Add to my calendar