Description
Cyant and Women in 3D Printing are presenting #3DTalk, an industry-specific and educational event series focused on 3D printing and related technologies and featuring leading women in the industry. #3DTalk panels are open to everyone: men and women, kids and adults, novice and experts in 3D Printing. Monthly events are organized in San Francisco, New York area, France and other locations around the world all year long.

Learn more about #3DTalk, our past and future events here.
This 3DTalk will focus on the use of 3D Printing in Robotics, bringing women working each day in the field to discuss how they are utilizing this new technology area to disrupt the Robotics industry.
Thank you to X for hosting us and sponsoring this event!

AGENDA
6:00-6:30 Registration + Reception
6:30-6:45 Introduction by co-organizers Nora Toure and Helene Andre
6:45-7:45 Panel and Q & A

7:45-8:30 Networking
PANELISTS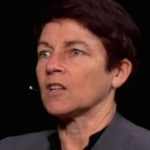 Andra Keay is the Managing Director of Silicon Valley Robotics, an industry group supporting innovation and commercialization of robotics technologies. Andra is also founder of Robot Launch, global robotics startup competition, cofounder of Robot Garden hackerspace, mentor at hardware accelerators, startup advisor and angel investor. Andra is also a Director at Robohub.org, the global site for news and views on robotics, where she launched the annual "25 women in robotics you need to know about" list to celebrate Ada Lovelace Day, and also the Professional Women in Robotics network.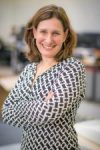 Linda Pouliot - CEO and Founder at Dishcraft Robotics

Linda Pouliot is a serial entrepreneur specializing in robotics, based in Silicon Valley.
In 2004, she co-founded Neato Robotics with the idea that robots can perform household chores as effectively as humans. Neato's award-winning vacuums sell at big-box retailers throughout the world, making Neato the number-two consumer robotic vacuum company globally.
Linda Pouliot also served as COO of Adiri, Inc., where she worked on the internationally award-winning Adiri Natural Nurser. She has also developed products for retail brands, including Disney, Banana Republic, and QVC, as Director of Operations at Gouda. She has been awarded multiple patents and international awards.


Justine Rembisz - Mechanical Engineer in Robotics at

X, formerly Google[x]
Justine Rembisz is a senior mechanical engineer and engineering manager at X focused on the mechanical design of robots. From research to industrial to consumer robotics, the breadth of her experience has exposed Justine to many different prototype and production methods. Previously she worked at 4moms as a product designer, moving products from concept design to production. She started her career at iRobot working on research robotics. Justine holds a bachelor's degree in Mechanical Engineering from Carnegie Mellon University.
MODERATORS

Nora Toure is an Additive Manufacturing expert and engaged in inspiring women to embrace Tech. careers in the 3D Printing industry. She started her career in the Additive Manufacturing in 2010 by joining online 3D Printing service leader, Sculpteo. Nora founded Women in 3D Printing in 2014 to feature women leaders in the Additive Manufacturing industry through interviews and portraits.Pursuing her vision for more social inclusion, she recently joined 3D Africa as Board Advisor. As part of her vocation to contribute to the development of the industry, Nora is also Board Advisor for 3DHeals.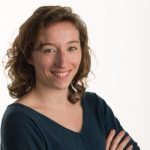 Helene Andre is in charge of marketing, supporting the various communication and partnerships activities for Women in 3D Printing. She is a data-driven marketing professional, who's always willing to connect people with relevant contacts and to promote projects advancing gender equality in tech.