Description
Cyant
and
Women in 3D Printing
are presenting
#3DTalk
, an industry-specific and educational event series focused on 3D printing and related technologies, and featuring leading women in the industry. #3DTalk panels are open to everyone: men and women, kids and adults, novice and experts in 3D Printing. Monthly events are organized in San Francisco, New York, Boston... and in Europe, with events in the UK, France and The Netherlands, all year long.
Learn more about #3DTalk, our past and future events
here
.
This #3DTalk will focus on the design skill set required to design and 3D print today, with shared experiences and point of views from different backgrounds. Our panel will indeed bring complementary perspectives from their work and research to highlight these areas in a fast-growing industry for 3D printing.
AGENDA
6:00-6:20 Registration + Reception

6:20 - 6:45: Tour of the Pier 9 workshop

6:45-7:00: Introduction

7:00-8:00: Panel and Q & A

8:00-9:00: Networking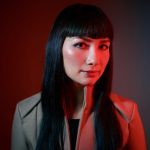 Phnam Bagley
is a partner and creative director at Nonfiction, a design studio based in San Francisco.
She started her career designing transportation and habitats for manned space missions, then turned to consumer electronics and handcrafted luxury goods.
She has previously designed and led teams at varied consultancies including IDEO, Lunar, Matter, Enlisted, Maestro and Lifestyledesign.
She also teaches industrial design at California College of the Arts and mentors at Founder Institute.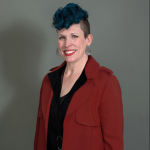 Heather Blaikie is an independent designer with a demonstrated history in fashion accessories for startups, small businesses and international brands, including Michael Kors, Fossil, and BCBGeneration. Her specialties lie in product development, design strategy and management for companies seeking to efficiently develop brand-right products in a fast-paced marketplace. Heather also teaches 3D Modeling and Printing at the Academy of Art University and formerly at California College of the Arts. She has her own line of 3D printed and laser cut jewelry, Big Glitter.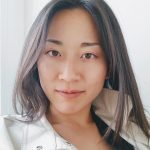 Victoria Chen is a product leader at Leap Motion, a 3D hand tracking software & hardware startup based in San Francisco. Her interdisciplinary background across design, macro market investing, and data science has influenced the way she has led cross-team product development at Uber and Leap Motion. Before tech, she was driving macro investment strategy and private equity investments at a Boston-based investment office. She loves to identify and pursue the windows of opportunity where consumer appetite and technical feasibility align at scale - the ripe moments for a new product to be delivered with least friction for the most impact, just in time.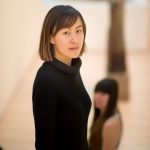 Leona Hu Hudelson is a digital product and design leader working on innovations to disrupt the creative industries. She founded Airgora, an open community marketplace that makes it easy for designers and emerging companies to showcase and sell creative products. Previously, she led the web experience design for Autodesk's cloud-based 3D tool Fusion 360, A360 and Pier 9 Workshops. She has designed products and platforms for companies from small to large including Apple, SAP Labs, Google, Matter, and LUNAR. Her work has won the Red Dot Design Award and has been featured in Smashing Magazine, TechCrunch and Design Made in Germany.
MODERATORS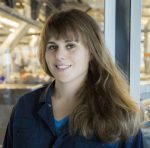 Gabrielle Patin is the 3D Printshop lead at Autodesk's Pier 9 workshop. She has 5+ years of experience managing a professional level 3D printshop where she has facilitated projects for 250+ creative residents, over 12 Hardware startups and numerous Autodesk led design initiatives. Her background is in business management with self taught design skills that were informed from her creative pursuits, ranging from designing children's products, imaginative worlds and large multimedia illustration series.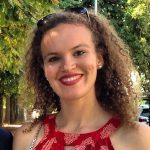 Nora Toure is an Additive Manufacturing expert and engaged in inspiring women to embrace Tech. careers in the 3D Printing industry. She started her career in the Additive Manufacturing in 2010 by joining online 3D Printing service leader, Sculpteo and is now VP of Strategy for Ivaldi Group. Nora founded Women in 3D Printing in 2014 to feature women leaders in the Additive Manufacturing industry through interviews and portraits.Pursuing her vision for more social inclusion, she recently joined 3D Africa as Board Advisor. As part of her vocation to contribute to the development of the industry, Nora is also Board Advisor for 3DHeals.