Description
Cyant and Women in 3D Printing are presenting #3DTalk, a series of female speakers panels in the Additive Manufacturing industry. #3DTalk panels are open to everyone: men and women, kids and adults, novice and experts in 3D Printing. Monthly events are organized in San Francisco, New York area and Paris, France all year long.
This #3DTalk panel features speakers working on improving Healthcare at large by using 3D Printing. We will #3DTalk Bio-3DPrinting, medical devices and 3D Printing applications in Africa during this event. Our guests will also share their experiences as women in the field, as well as what excites them in this rising industry.
The event is host by DayDayUp, in their space at Covo Mission in San Francisco. DayDayUp is a community that connects Chinese and Global Innovators. They aim to help Chinese companies understand and explore the international business world, and help foreign companies connect with the Chinese market. Their shared office spaces house entrepreneurs and innovators from around the world, and serve as a platform for promoting cross-industry and cross-cultural connections, communications, and collaborations.
Learn more about #3DTalk, our past and future events here.
AGENDA
6:00-6:30 Registration + Reception
6:30-6:45 Introduction by co-organizers Barbara Hanna and Nora Toure
6:45-7:45 Panel and Q & A

7:45-8:30 Networking
PANELISTS

Dr. Mayasari Lim is founder and CEO of SE3D, a startup focused on next generation lab automation in bioprinting and 3D assays for research and education. Previously, she was a professor in Bioengineering at Nanyang Technological University (NTU), a top engineering university in Singapore. Her research expertise lies in stem cell engineering and bioprocess design. Her vision is to create biologically realistic 3D models that would replace the need for animal testing.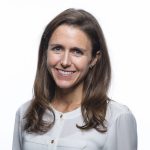 Elle Meyer is Director of Life Sciences at Carbon, a Silicon Valley based additive manufacturing company that delivers the synthesis of fit, form, and function needed to bridge the gap between prototyping and manufacturing. At Carbon, she is responsible for Life Sciences industry partnerships and works with Carbon customers to facilitate the use of CLIP Technology for production of custom medical devices and diagnostics. Previously she worked in Corporate Development at Thoratec Corporation (now part of Abbott), and at Liquidia Technologies, a nanobiotechnology company. Elle received her bachelor's degree from Duke University and her MBA from Harvard Business School.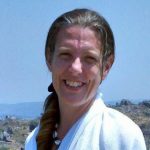 Crystal Watley Kigoni is dedicated to the use of information and communications technologies for personal and community development. She began her work in this area in 2007 with the Kenyan subsidiary of Intersat, a leading provider of satellite-based data solutions in Africa offering Internet via Satellite. Later, she founded and directed Voices of Africa for Sustainable Development through Information Empowerment that has implemented small innovative projects in Kenya, Tanzania, and Uganda. Voices of Africa worked in many of the low-income communities including rural Tanzania, Mwanza, Arusha, and Dar es Salaam also in Kenya she frequented Nairobi, Mombasa and the Dadaab Somali refugee camp. Ms. Kigoni has shifted the focus of Voices of Africa to Dar es Salaam where she is working primarily with 3D printing of medical tools as a youth driven sustainable enterprise.
MODERATORS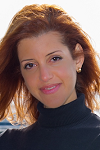 Barbara Hanna, PhD is the founder of Cyant. Barbara is a Technologist and Entrepreneur passionate about fostering technology that educates, empowers and/or connects individuals. Cyant connects art and technology to foster learning, creativity and engagement through products and experiences. A woman owned and led company working towards B-Corp status, Cyant is particularly committed to help empowering women and girls. Cyant is also committed to continuously developing novel tools and experiences for the benefit of its customers and community, and is proud to contribute to women-led tech innovation.

Nora Toure is an Additive Manufacturing expert and engaged in inspiring women to embrace Tech. careers in the 3D Printing industry.She started her career in the Additive Manufacturing in 2010 by joining online 3D Printing service leader, Sculpteo. Nora founded Women in 3D Printing in 2014 to feature women leaders in the Additive Manufacturing industry through interviews and portraits.Pursuing her vision for more social inclusion, she recently joined 3D Africa as Board Advisor. As part of her vocation to contribute to the development of the industry, Nora is also Board Advisor for 3DHeals.