#3DTalk Paris - 3D Printing et IoT, quel role pour l'impression 3D dans le...
Description
Cyant et Women in 3D Printing sont ravis de vous inviter a #3DTalk, une serie de table-rondes presentant des sujets specifiques a l'impression 3D et les industries rattachees a cette technologie. Ces evenements sont ouverts a tous: femmes & hommes, adultes & enfants, novices de l'impression 3D et experts agueris. #3DTalk est un evenenment mensuel, organise a San Francisco, New York et Paris.
Pour plus d'information sur #3DTalk et nos precedents evenements, nous vous invitons a visiter notre site.
Ce #3DTalk pose la question du role de l'impression 3D dans le developpement des objets connectes, aussi bien pour les besoins de prototypage et conception du design, que la production de masse. Nous avons invite 3 expertes dans le domaine des Objets Connectes pour repondre aux questions de nos moderatrices et de l'audience sur ce sujet de l'impression 3D et IoT.
Cet evenement sera retransmis en temps reel via Facebook Live. Nous vous invitons cependant a venir sur place, a l'Ecole 42, pour poser toutes vos questions et beneficier des sessions de networking avec le reste de l'audience et les panelistes.
Merci a l'Ecole42 et code[Her] de nous acceuillir, et a notre partenaire, Sculpteo, d'offir les snacks et boissons pendant la table-ronde.



AGENDA DE LA SOIREE
7:00 - 7:30: Reception de bienvenue
7:30-7:45 Introduction de l'evenement par les moderatrices Mathilde Berchon and Annabelle Drault
7:45-8:45 Table Ronde

8:45-9:30 Networking
PANELISTES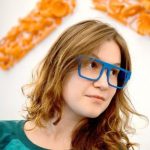 Issue du mouvement Maker, autodidacte et touche-à-tout, Tatiana Reinhard a été au fil de sa carrière fabmanager formatrice, consultante, chef de projet et co-auteure ( "Design for 3D printing", traduit et distribué outre mer par Make: ) Après avoir travaillé 3 ans au FabShop, elle est à présent prototypiste chez Rythm, au service du développement de Dreem, un bandeau connecté améliorant le sommeil où elle est l'interlocuteur des ingénieurs sur toutes les phrases de la conception, du sourcing des matériaux et outils, de la R&D méca jusqu'à l'assemblage en industrie.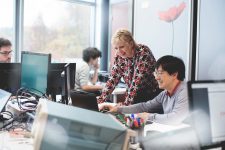 Isabelle Excoffier est Directrice commerciale - Développement d'objets connectés chez Inventhys. Elle est responsable des ventes d'activités de bureau d'étude afin d'accompagner les clients dans le développement de leurs objets connectés : Développement électronique (Hardware et Logiciel embarqué), développement d'applications mobiles (Androïd et IoS), et Intégration au cloud. Isabelle est notamment reponsable de l'ouverture de grands comptes tels qu'Orange, Somfy, Atlantic, Hager, IER (Groupe BOLLORE), PETZL.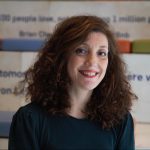 Sabine de Maussion est programmatrice artistique, enseignante en théorie de l'Art contemporain et PhD candidate à Goldsmiths College (Londres) en Cultures visuelles. Elle est actuellement basée à Beyrouth où elle a fondé avec Ayssar Arida, MakerBrane.com. Créé en 2015, MakerBrane (expansion naturelle de l'entreprise urbacraft) est une start-up de design, affiliée au mouvement des "Makers". Présentée comme "The App Store for Toy Designs", MakerBrane est une plateforme qui permet de créer et réaliser des designs à partir de jeux de construction (Lego, Meccano, Microduino, LittleBits…). Des connecteurs universels - les "Branes" -, un 3D builder et l'offre en ligne de designs crowdsourcés offrent des possibilités de constructions illimitées. Fondée à Beyrouth, incubée à XRC Labs - Parsons School of Design (The New School, NYC), MakerBrane.com se prépare pour un lancement imminent.
MODERATRICES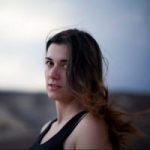 Mathilde Berchon est Corporate & Events Lead à TechShop - Ateliers Leroy Merlin, atelier de fabrication collaboratif de 2000m2 qui a ouvert ses portes à Ivry-Sur-Seine en novembre 2015. Elle est l'auteure de "L'impression 3D", paru aux Editions Eyrolles (2nd Ed., 2014), et a passé 5 ans à San Francisco, CA, à accompagner des entreprises du secteur dans leur communication.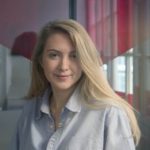 Annabelle Drault est ENT Project Leader chez BIOMODEX, une start-up franco-américaine prometteuse dans le domaine de la simulation chirurgicale de haute précision. Elle développe des simulateurs chirurgicaux imprimés en 3D touchant à la sphère ORL afin d'entraîner les chirurgiens aux gestes les plus ardus dans cette discipline. Elle a par ailleurs travaillé au développement de dispositifs médicaux sur mesure imprimés en 3D.
Merci a notre media sponsor, 3D Printing Industry!