Description
Creative Tools, one of Scandinavia's leading resellers of 3D software and hardware, will host their 9th 3Dexpo on October 10th, 2018, in Halmstad, Sweden. Join us for a day full of interesting presentations focusing on VFX, Post Production and Moving Media.
3Dexpo is the Scandinavian event where 3D professionals meet to network, gain valuable insights from expert speakers, and pick up on the latest industry news. You will gain useful knowledge on how to enhance your workflow to speed up production and improve final results. The exhibition area offers a great opportunity to explore the latest advances in 3D technologies.
3Dexpo is an intimate event – with limited seats – and is free of charge, with lunch and refreshments included.
---
CONFIRMED SPEAKERS (more to be announced)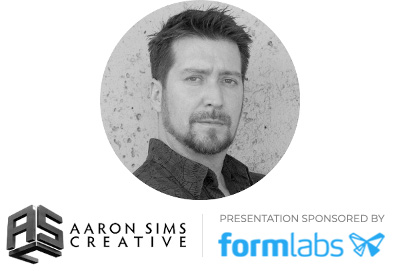 Aaron Sims, Aaron Sims Creative
The mind behind some of this generations most unforgettable cinema creatures, began his career over three decades ago as a special effects artist. In 2005, Aaron Sims Creative was formed in order to bring together a wide range of the worlds most talented concept and visual effects artists and create memorable characters, creatures, VFX, costumes, and key scenes (I am Legend, The Incredible Hulk, The Amazing Spiderman, Clash of the Titans, Stranger Things). Presentation sponsored by Formlabs.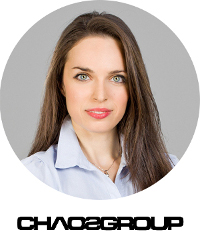 Yana Andreeva, Chaos Group
Joined Chaos Group in 2013, and is responsible for V-Ray presentation content and videos. Has a bachelor degree in Audiovisual Media from Stuttgart Media University, and a masters in Digital Arts from the University of Applied Sciences, Upper Austria. Before she joined Chaos Group, she worked as a 3D artist on campaigns for Intel, Hugo Boss, Porsche, Caterpillar and Red Bull.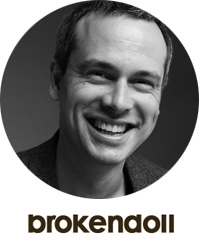 Brett Richards, Brokendoll
Brett Richards is a an award-winning Creative Director and founder of Brokendoll, a boutique creative studio based in Stockholm, Sweden. Brett led the design and development of the graphics packages for Eurovision in 2013 and again in 2016 with audiences in excess of 200 million viewers. He directed launch campaigns for both the Swedish Hockey and Football leagues and has creatively led strategic rebranding of channels for all the major Broadcasters in Sweden including, SVT 2, TV3, TV 4 Fakta, Kanal 5 and TV 12. Brett's directorial work has been featured in Shots Magazine, and he has received numerous awards and nominations including from Promax, The Bass Awards, ADC, FWA, and the Nordic TV Awards.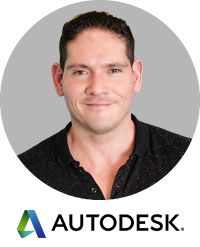 John Paul Giancarlo, Autodesk
Has been working in the TV/Film Industry for over 15+ years. Started his career as a lighting artist for Brown Bag Films and quickly made the jump from TV series to commercials to be the studio VFX Technical Director and generalist. Currently on Disney Jr, Octonauts on CBeebies, Peter Rabbit on Nick Jr, among others. Has done VFX work for famous artist like Shania Twain, Mariah Carey, Jason Aldean, etc.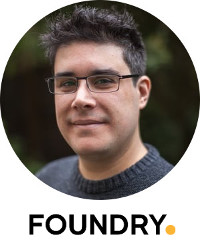 Hugo Guerra, Foundry
Award-winning director and VFX supervisor, who has been working in the industry since 1998. In 2010, he joined The Mill as a VFX supervisor and head of the Nuke department. Has managed large teams across more than 100 productions, including the VES-awarded 'Audi Hummingbird', 'Call of Duty: Ghosts' in-game cinematics, and the BBC Music 'God Only Knows' promo. Since 2014, Hugo has been working very closely with Fire Without Smoke as a VFX supervisor and cinematics director.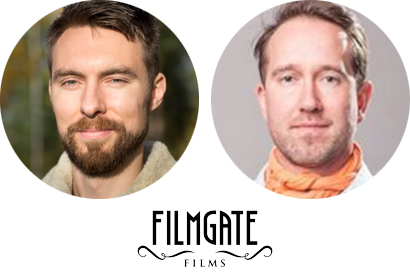 Magnus Olsson & Henrik Norin, Filmgate
Filmgate is a Swedish visual effects studio working with feature films, tv, and advertising. The company was founded in 2006 and has since completed work for over 130 feature films. Main office is located in Gothenburg with a small satellite office in Stockholm. Filmgate also has a production company, Filmgate Films.
---
EXHIBITION AREA
In the exhibition area you'll get to see a wide range of 3D printers in action, HP workstations, Wacom tablets, and other 3D related hardware that will help you stay ahead of your competition. Adobe experts will be available to answer any licensing questions. Talk to our exhibitiors to find the best suited options for your needs.
---
SPONSORS