Description
Join us October 10th for an exciting talk on 3D printing technology at TechShop SF!
Today, Makers are using powerful digital tools to revolutionize the way we make tangible objects. Join us for a talk on the most high-profile Maker tool: the 3D printer and on the 3D printing technology that has led to numerous commercial and scientific applications.
BAIA and Novedge invite you to join us for an exciting talk on 3D technology and its real-life applications. We'll hear from Tatjana Dzambazova of Autodesk on how 3D technology helps museums and archaeological sites around the world collaborate and share their discoveries, from Saul Griffith, Australian inventor and recipient of MacArthur Foundation Genius Grant about his work on technology innovation, and from Mark Hatch, Co-Founder of TechShop, a hub for Makers across the country.
We will also see a 3D printer in action, thanks to the team behind Type A Machines, and there will be a chance to take a tour of the TechShop.
Join us October 10th, 2013 at the TechShop events space at 910 Howard St, San Francisco, CA 94103, for an evening at the intersection of art, science and technology.
Program:
5:30 pm: Doors open
5:30 pm - 7:00 pm: Mix and Mingle, Meet the team of Type A Machine, TechShop tours available on a first come, first served basis.
7:00 pm - 7:30 pm: Presentation: RIP, MOD, FAB: RE-IMAGINING DESIGN & MANUFACTURING
7:30 - 8:30 pm: Panel Discussion and Q&A
8:30 pm - 9 pm: Mix and Mingle
Speakers:
Tatjana Dzambazova, Technology Whisperer and Product Manager at Autodesk, is a trained architect with 12 years of experience in architecture and design in Vienna and London. Working for Autodesk for the last 13 years, she has been passionately whispering and teaching technology, authoring books and leading product development of exciting new digital design tools.
Saul Griffith is the Founder/Principal Scientist at Other Lab, which focuses on engineering solutions for energy production and efficiency. He is founder or co-founder of numerous companies, including Squid Labs and Instructables.com. Saul has been awarded numerous awards for invention and was named a MacArthur Fellow in 2007. In 2011 Saul was named a World Economic Forum 'Young Global Leader'.
Mark Hatch, CEO and co-founder of TechShop, is a former Green Beret, a self described revolutionary and a leader in the Maker Movement. The San Francisco Business Times presented Mark a "Bay Area's Most Admired CEO Award" and Fast Company has recognized him in their "Who's Next" column. TechShop also won the EXPY Award, given to the "experience stager of the year." Mark has appeared on ABC, CBS, NBC, Bloomberg, CNN and Fox among others. His book The Maker Movement Manifesto, will be published by McGraw-Hill in September of 2013.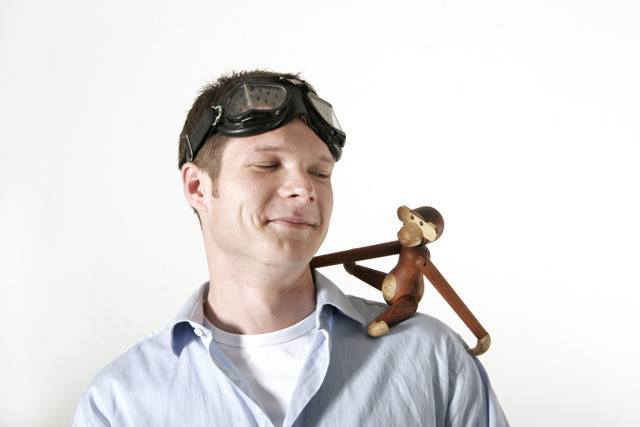 Espen Sivertsen is the CEO and co-founder of Type A Machines, a San Francisco based 3D printer manufacturer. Before moving to the Bay Area, Espen developed and maintained MemeMaker.com - the first retailer in Denmark focusing on the Arduino prototyping platform. He was also Team Leader at KaosPilots, the award winning international school of Entrepreneurship based in Denmark. He was recently a speaker at TEDx Livermore on how 3D printing can empower new generations in "building great things".
Moderator:
Cristiano Sacchi, CEO of Novedge, has always been passionate about science, engineering and technology. At Novedge, Cristiano leads a team of dedicated professionals, going to great length to find complex design software products and making them available to design professionals in North America.
Type A Machine:
Based out of TechShop San Francisco, Type A Machines was founded in 2012 and their first-generation 3D printer, the Series 1, was rated "Best in Class - Midrange" by Make Magazine. The company has been featured on Business Insider, Engadget, Make: Magazine, 3ders.org, 7x7, TechCrunch, Wired, KQED.
Event Sponsor:

Visit the Novedge store on http://www.novedge.com/ and check out their blog: http://blog.novedge.com/
Want to be a co-sponsor? Contact us at http://www.baia-network.org/contact/
Organizer of 3D Printing: Revolution In The Making
BAIA is a non-profit organization that serves and aggregates the community of Italian professionals, managers, and entrepreneurs operating in the Bay Area. The donation fundraising allows BAIA to cover the costs of its activities, as well as to ensure the planning and the execution of future networking opportunities, content-rich events, and all initiatives meant to showcase talent within the community.