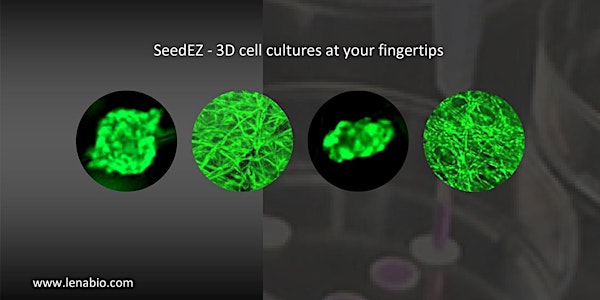 3D Cell culture educational webinar
Learn how Lena Biosciences' 3D culture perfusion technologies can improve your research.
About this event

As pharmaceutical therapies for diseases such as cancer become increasingly humanized in the development of personalized medicine, the traditional methods of preclinical testing become less relevant. The use of monolayer cultures has been effective in assessing the safety of small molecule drugs, but the disparity between 2D cultures and in vivo tissue biology proves too substantial for current potential therapies. Three-dimensional (3D) cultures have been shown to be more physiologically relevant models of in vivo tissue. However, generating consistent 3D cultures can be difficult. Further, they fail to fully mimic living tissue and suffer from the lack of active oxygen and nutrient transport. Lena Biosciences has developed groundbreaking in vitro tools that facilitates long-term growth of complex 3D tissue models.
In this webinar, attendees will learn about the advantages of 3D cell culture and how the tools developed by Lena Biosciences can enable researchers to create cutting-edge tissue models applicable to all areas of biomedical research.
Presented by James T. Shoemaker, Chief Science Officer, Lena Biosciences