3CX Partner Days, Malta 29th - 30th November 2012

Thursday, 29 November 2012 at 09:00

-

Friday, 30 November 2012 at 17:00 (CET)
Event Details
Welcome to 3CX Training on Malta!
Who is eligible?
You must be a 3CX Partner Program member or have been invited to attend by a 3CX Sales Manager.
This training is open and free to all new or active 3CX Partners and is aimed at pre-sales and support technical personnel tasked with the responsibility of promoting, installing, configuring, maintaining and supporting 3CX client installations and seeking to achieve 3CX Certified Pro status. This training will prepare attendees for the 3CX Academy certification exam at http://www.3cxacademy.com .
Nota Bene: The 3CX Training will be delivered in English.
---
Excellent Accommodation Package
3CX Malta and Corinthia have created a great accommodation package to give you the best value for your stay in Malta for this Training event. All hotel reservations should be made directly with the Corinthia Marina Hotel using this webpage to benefit from this special rate we have arranged for you.

Click here to book your accommodation with the Corinthia Marina Hotel!

Google Map links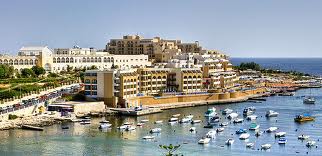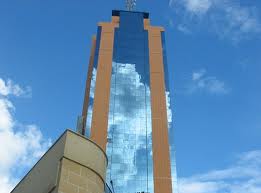 Hotel                                                                           3CX @ Portomaso

http://goo.gl/maps/UxIKc                                                http://goo.gl/maps/OMLKL   

Directions   Corinthia Marina is a four star hotel with access to the Corinthia San Gorg five star facilities next door. It is just 15 minutes on foot distance from the training venue.

The easiest route is exit the hotel and turn left, down slight hill towards St. George's Beach (Ix-Xatt Ta' San Gorg), keeping the beach and sea on your left (400m), turn slight left and walk up onto Dragunara Road (Triq Dragunara) for 550m, passing by the Westin Parking (slight downhill again) in the process. Turn left into Church Street (Triq il-Knisja) and past the Millenium Chapel (230m). The training venue 3CX @ Portomaso is to the left at the top of the hill.

A transfer from the hotel to the training venue at 0845 may also be made at your request (check with reception the night before). 
---
Day 1
Pre-requisites: Knowledge of Microsoft networking technology and concepts. We also expect participants to have performed a basic installation of 3CX in the lab or on own office production server using the 3CX Partner Program Not For Resale license key.
This training scheme will enable you to:
Appreciate the painless deployment of the server on a standard Windows machine
Understand how to set up both software and hardware SIP Phone extensions
Understand how to set up PSTN gateways for the termination of telephone lines, analogue, ISDN, complete with DID
Understand how to set up ITSPs (normal VoIP Providers, and SIP Trunk Providers)
Learn about the architecture of 3CX Phone System for Windows
Additional Points of Interest
A brand new topic session on how to sell 3CX Phone System
Learn how to interact with 3CX support when troubleshooting issues
Spend the second day with 3CX Technical Support Team Leader, William England, for an Advanced Training Workshop
Meet with 3CX team to discuss sales and marketing throughout the 2 days
Day 1 Agenda
09:00 - Welcome
09:15 - Chris Martin, Channel Manager at 3CX will be presenting the latest 3CX Phone System
10:30- Installing 3CX Phone System by Kevin Attard, 3CX Technical Support Team Manager. This will include the following:

Supported platforms
Recommendations for installations
Setting up extensions
Setting up a call
Setting up a gateway
Gateways and DDI
Phone display configuration
Remote extensions

12:30 - Lunch, provided by 3CX
13:15 - VoIP Providers by Kevin Attard. This training session will include the following:

Concepts
Configurations
Inbound and Outbound - Basic Concepts

14:30 - Break
14:45 - In-depth view of basic mechanisms, presented by Kevin Attard, which will include the following:

Troubleshooting - Common issues and hints
Other features and capabilities

16:00 - Differences between FREE and Commercial editions of 3CX Phone System, presented by Chris Martin. Included in this session will be:

How to request support
Documentation and Blog resources

16:15 - How to sell 3CX Phone System presented by Chris Martin
16:45 - Q&A and wrap-up
---
Day 2
This training scheme will enable you to:
Understand further the mechanisms of IP phone Provisioning with 3CX
Evaluate options available for defining extension behaviour
Understand 3CX software phone configuration
Develop full understanding of complexities of remote extensions including strategies to deploy them in a simple manner
Additional Points of Interest
Understand what to look for in order to deliver some support for phones and providers that are not in the formal supported device and provider lists
Set up a full blown intelligent dial plan as well as source identification strategies for DID/DDI
Get to grips with set up of Internet gateways and diagnosis of issues impacting proper provider or SIP trunk setup

Meet with the 3CX team 

to discuss sales and marketing throughout the day

Day 2 Agenda
09:00 - Welcome
09:15- 3CX Advanced Training Workshop delivered by William England, Technical Support Team Leader. This session will cover the following topics:

Advanced IP phone Provisioning

Time, Time Zone, DST Settings
Customizing an already existing template
Cloning a template for particular needs
DHCP Server Settings & Option 66
If you need TFTP

Forwarding Rules

Forwarding to Outside Numbers (including "rebound")
Retaining Original CallerID

3CX Phone - Softphone

LAN Config
WAN Config with and without tunnel
Issues with multiple Sound Cards (USB handset)

12:30 - Lunch, provided by 3CX
13:15 - 3CX Advanced Workshop continued

External Extensions
Phones not in devices.xml, and relation to PBX delivers Audio, ReInvites, Replaces, etc.
3CX APIs and Functionality
Outbound Rules
Router Configuration

Port Forwarding
Disabling of SIP ALG / Helper
Static Public IP Address
STUN-less operation

14:30 - Break
14:45 - 3CX Advanced Workshop continued

Non-GUI Providers

Difference between Registration and Trunk
Outbound Parameters Full Spiel
How to add extra template manually

Source ID for DID
E164 for Outlook Dialling
Call Center Module - the special features
New tools for SysAdmins - System Notifications
License Activation Issues

Change in Network Topology triggers reverting to free
Routing and Remote Access - incompatible with 3CX

Wireshark
Logging Information

16:30 - Q&A and wrap-up
---
Day 3

Boat trip (weather permitting), sight-seeing tour or cultural activity.
---
Cancellation Policy: This event is free to all 3CX Partners. You can cancel your booking up to five days before the event at no charge by contacting the organiser or us.
Booking Reference: Upon your arrival to the 3CX training complex, please have your booking reference to hand.
Fees: There is no charge for attending the 3CX training events. For late cancellations and non attendance, 3CX reserves the right to invoice the Partner the sum of EURO 100.00
Do you have questions about 3CX Partner Days, Malta 29th - 30th November 2012?
Contact 3CX
When & Where

3CX Training & Support Center
Level 6, Portomaso Business Tower
St Julians, MALTA STJ 4011


Thursday, 29 November 2012 at 09:00

-

Friday, 30 November 2012 at 17:00 (CET)
Add to my calendar
Organiser
3CX
About 3CX (www.3cx.com)
3CX is a 100% channel company and is the developer of a software-based and open standards IP PBX which innovates communications and replaces proprietary PBXs. 3CX cuts telco costs and boosts company productivity and mobility.
With integrated WebRTC web conferencing, softphones for Mac and Windows and smartphone clients for Android, iOS and Windows phones, 3CX offers companies a complete Unified Communications package out of the box.
50,000 customers worldwide use 3CX including Boeing, McDonald's, Hugo Boss, Ramada Plaza Antwerp, Harley Davidson, Wilson Sporting Goods and Pepsi. Maintaining its global presence, 3CX has offices in the U.S., U.K., Germany, Hong Kong, South Africa, Russia and Australia. Visit 3CX on Facebook, Twitter and on Google+.
3CX Partner Days, Malta 29th - 30th November 2012