Location
Pasadena City College
1570 E Colorado Blvd
Creveling Lounge
Pasadena, CA 91106
Description
This regional sharing summit will be a working session in which participants will build knowledge, relationships, and learning tools through active engagement and team time in support of the California Community Colleges Chancellor's Office's Vision for Success. The day will be focused on:
Developing and building relational trust with colleagues

Deepening knowledge around 1) Learning about learning, 2) Designing for inclusive collaboration, and 3) Empowering students, thereby building capacity to meet your student success goals

Connecting to the larger California Community College network through shared learning
We encourage you to bring a cross-functional team including faculty from instruction and student services, classified staff, and administrators. We recommend you include people who are working on your AB 705, Guided Pathways and College Promise plans, as well as those leading the professional learning efforts at your college.
Please include students as active participants of your team. Their perspective and participation is vital. Should you have questions about how to include students, feel free to contact us.
All summits will be from 8:30am – 3:00pm. Breakfast and lunch will be provided.
-3CSN Team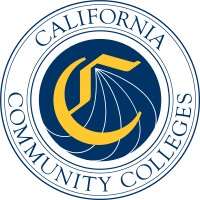 3CSN is an initiative of the California Community Colleges Chancellor's Office