Description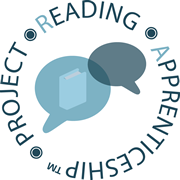 Do you want to learn new strategies for helping students​ make the most of the texts you assign?

Do you want to learn how to improve student apprenticeship into academic and disciplinary ways of thinking?

Do you want to help students better understand and solve problems in STEM and Humanities (including the kinds of math, chemistry, physics, computer, biology, and other discipline problems they will need to solve on exams)?
Monday, January 29 - Wednesday, January 31 from 1:00-4:00 in Sierra Vista (SV) 232

Reading Apprenticeship is an interdisciplinary educational framework that seeks to support educators in their commitment to increasing equity in classroom instruction, creating a more active learning expectation for students, and supporting students toward more autonomy in their learning. Reading Apprenticeship uses metacognitive conversation about texts and learning to leverage more out of class time and pull students into more discipline-specific thinking styles. This three-day course planning workshop will be a space for instructors of all disciplines to experience Reading Apprenticeship routines and strategies, and leave with a clear plan for making some strategic changes during the spring semester. There will also be a follow-up Community of Practice during the spring semester to keep the conversation going.

The Reading Apprenticeship framework draws on the strengths students and faculty bring to build confidence and power to their work with texts, concepts, and each other.
Reading Apprenticeship instructional routines and approaches are based on a framework that describes the classroom in terms of four interacting dimensions that support learning: Social, Personal, Cognitive, and Knowledge-Building. They have been used extensively in community colleges and increasingly in four-year universities.
For the event, please park in Lot C -- entrance is off of Mountain. Further parking and room information will be provided closer to the event.