Description
4th Annual California Statewide Reading Apprenticeship Conference: "Literacy at The Heart of Institutional Change"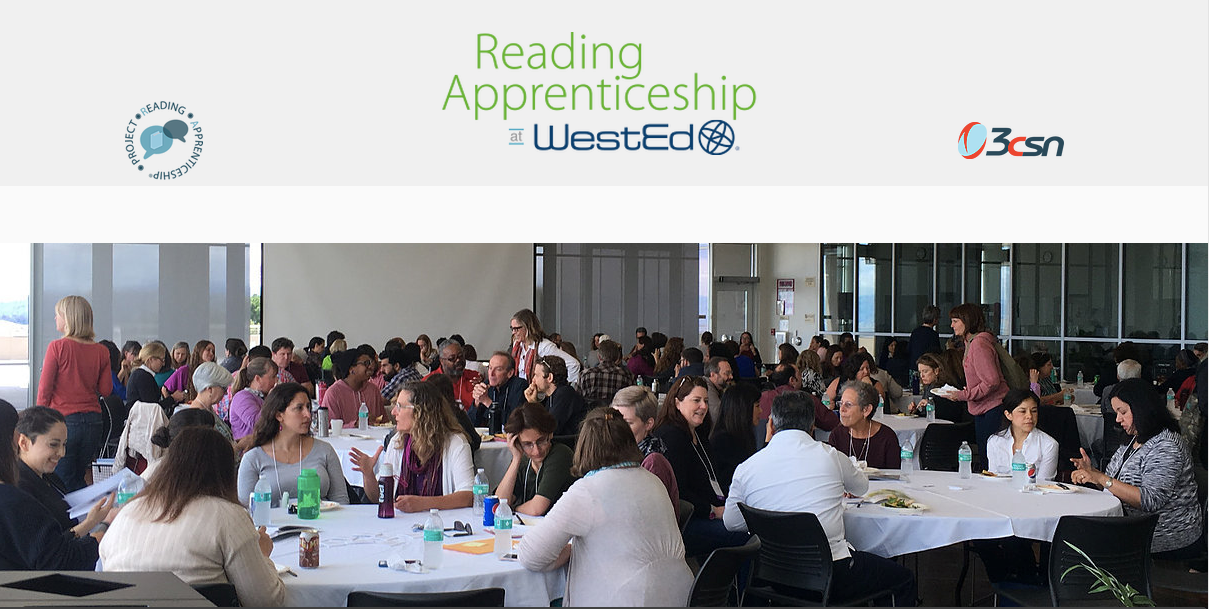 Please join us on May 3-4 at Hotel Irvine for the Literacy at the Heart of Institutional Change Conference!
This year's Reading Apprenticeship conference title and theme, Literacy at the Heart of Institutional Change, helps us name the fullness of apprenticeship and the complex disciplinary knowledge and skills we're apprenticing students into.
Like last year, we'll open on May 3 with day-long Reading Apprenticeship workshops.
Click here to peruse the program.
Friday, May 3
9:15am-9:45am: Breakfast, Welcome and Opening Remarks
10am-4pm: One Day Reading Apprenticeship Workshops:
Reading Apprenticeship and English Language Learners

Introduction to Reading Apprenticeship

Deeper STEM Learning through Metacognitive Conversation (an Introduction to Reading Apprenticeship for STEM practitioners)

Reading Apprenticeship for Student Services Contexts

Creating Equitable Learning Experiences with Reading Apprenticeship

Reading Apprenticeship and Learning Assistance

Integrated Reading and Writing in First-Year Composition
12:30-1:30pm: Lunch
4:15: Reception
On May 4, we're inviting practitioners to share how they are using the Reading Apprenticeship Framework to support literacy development and transformation.
Saturday, May 4
8:30am-9am: Breakfast
9am-9:30am: Welcome and Opening Remarks
9:45am-11:15am: Breakout 1
11:30-12:15: Spotlights
12:30pm-1:30pm: Lunch
1:45-3:15: Breakout 2
3:30-4pm: Closing
Location: The conference will be held at Hotel Irvine in Irvine, California.

Registration Fee: $100.00 (includes processing fees). A limited number of free student tickets are available (verification required at the event). Current students should select the "Student" ticket.
Lodging: You may contact the hotel at 1-888-230-4452. Overnight self parking will be discounted to $12.
Airport Transportation: Hotel Irvine provides a free airport shuttle to and from John Wayne Airport.
Meals: Continental Breakfast and Lunch provided each day.
Participants are responsible for covering their travel and lodging costs.
Questions? Please contact Nika Hogan at nika@3csn.org with questions.
Organizer of [3CSN] 4th Annual Reading Apprenticeship Conference: "Literacy at The Heart of Institutional Change"