Description
Join Horizon Pharma, Takeda, Northwestern, and MATTER for the launch of 3.8 – an initiative designed to increase representation of women in healthcare startup leadership. On Thursday, August 24, hear from Susan Whiting, who will kick off the initiative with a keynote address.
About 3.8:
When women are included in board positions, organizations gain more productivity, more profitability, and more employee commitment and retention. Women leadership is critical to a company's success. And yet, only 21% of board members for Fortune 500 healthcare companies are women, while women make up half the workforce of these companies.
3.8 aims to bridge this gap by placing established female healthcare executives on the boards of MATTER member companies. The initiative also aims to bring awareness and explore solutions to the challenges women face when seeking leadership positions.
Drawing inspiration from International Women's Day (March 8), 3.8 joins women's initiatives across the world. We are proud to be part of this collective effort to recognize women leaders and forge a better, more inclusive working world.
About Susan Whiting: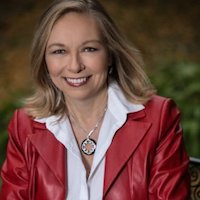 Susan Whiting is recognized as a leading expert in consumer behavior, audience measurement, media research and data privacy. She currently serves as a board director and executive advisor to for-profit global companies, both private and public, as well as advising VC backed and start-up companies. She also has decades of experience as a volunteer leader and board member for not for profit organizations. Most notably, she serves as Board Chair of The National Women's History Museum in Washington, DC and a board trustee for the Chicago Academy of Sciences' Peggy Notebaert Nature Museum, which she recently chaired, as well as serving as a trustee for The Trust for Public Land and Denison University.
Ms. Whiting currently serves on the board of directors for Alliant Energy Corporation, Moxie Software and PageVault. She is also an advisor to Continuity Logic, Curiosity and a member of Hyde Park Angels Investments. In the past, Ms. Whiting has also served on numerous boards including DJE Holdings, The YMCA of Greater New York, the corporate fund board of The Kennedy Center for the Performing Arts, Wilmington Trust and MarkMonitor.
She most recently served as Vice Chair of Nielsen, the largest global research company measuring what consumers watch and buy in over 106 countries. As Vice Chair, she oversaw global communications & marketing, corporate social responsibility, public and government affairs, diversity and inclusion and client engagement. Prior to this role, she served as President and CEO of Nielsen Media Research, the television ratings division, for much of her tenure at Nielsen. Ms. Whiting retired from the company in January 2014, after a 35-year career, where she is best known for building Nielsen's most visible franchise in television measurement during the cable, telecommunications and media industries' digital transition.
Ms. Whiting is also a current member of the National Committee of The Kennedy Center for the Performing Arts, the Tiffany Circle of the American Red Cross of Greater Chicago, the International Women's Forum, the Economic Club of Chicago and The Chicago Network. In addition, she is involved in mentoring female business leaders around the world. She is frequently quoted as a source on the importance of female leadership roles, as well as a strong advocate for a national museum to preserve women's history. She currently resides in Chicago and Wisconsin with her children.