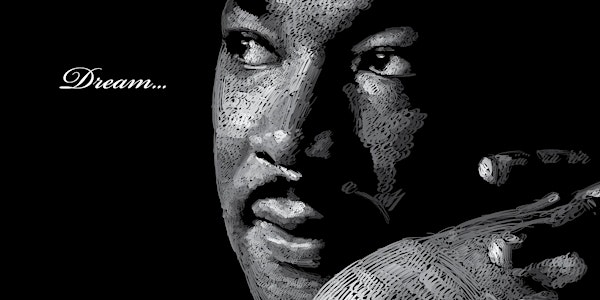 37th Annual Martin Luther King, Jr. Birthday Celebration
The 37th annual Rev. Dr. Martin Luther King, Jr., birthday celebration will be held on Monday, January 16, 2023, at 9 AM in Oxnard, CA.
When and where
Location
Oxnard Performing Arts Center (OPAC) 800 Hobson Way Oxnard, CA 93030
About this event
The 37th annual Rev. Dr. Martin Luther King, Jr., Day Observance and Celebration will be held on Monday, January 16, 2023, at 9 AM in the Oxnard Room of the Oxnard Performing Arts Center. Admission includes refreshments, and entry to the celebration and vendor exhibits. This year's theme is, "In Darkness Be the Light Striving for Freedom."
The keynote speaker will be Ventury City Concilmember, Lorrie Brown. Lorrie Brown was elected to the Ventura City Council in 2018 and won by a landslide. She represented unprecedented leadership with a new and diverse voice as the first black person to ever be elected to council (male or female) since the city's inception 150 years ago.
She is proud to have had the opportunity to serve under John R Hatcher III for two years with the Ventura County NAACP as Community Coordinator, to have led the African American Leadership Commission of Ventura County as Chair, and to have participated in the process of helping the Ventura County Juneteenth Celebration Committee establish its 501 (C)3 by conducting a series of Board Retreats as facilitator. She is an undeniable advocate and supporter of the civil rights movement and the voices of black people, as well as a 2022 recipient of California Lutheran's Outstanding Alumni award.
She has been on council three years now and continues to prove that the fight for equity in this county includes the representation of women and people of color in policy. Her success proves that we can serve our communities by leaning in on shared values.
She was a part of the first female majority on council (2018-2020) and as an elected of the California Democratic Party Black caucus, she was also a member of the first all-female executive board (2019- 2021). Brown was elected to the Southern California Association of Government's Regional Council and re-elected CDP District Assembly 37 Delegate (2016-2022).
Lorrie served as the Chair of the citywide General Plan Committee, the Economic Development Committee, the HOPES committee to support affordable housing and combat homelessness, the Southern California Association of Governments, the Finance Audit & Budget Committee and the Ventura Council of Governments.
Brown was integral in leading the initiative to adopt a Resolution Declaring Racism a Public Health Crisis and Denouncing Police Brutality, in collaboration with her colleagues who voted unanimously to pass this item.
She has observed the effects of systemic bias in policy and planning, which is why as a collaborator and legislator her goal has been to continue to seek consensus and agreement while raising the narrative against the status quo. She learned civil disobedience while volunteering with the NAACP and CAUSE.
Brown brought an Initiative forward this year called the Progress Initiative intended to engage the underserved, build trust among the disenfranchised and provide opportunities for and identified Communities of Concern, so they have the opportunity to share their voice in decision making bodies.
She received a Masters in Public Policy and graduated from Emerge, a nationwide organization that trains women to run for political office (2017-2018) and Gamaliel National Leadership Institute, that develops faith leaders to organize faith-based organizations. Lorrie raised her three young men, while putting herself through college, going into ministry and singing the gospel as the daughter of Matt and Bobbie Brown – an Airforce Vietnam Veteran and retired Registered Nurse.
Brown has remained a public servant for the County of Ventura during her term and maintains ownership of a writing, media and communications consultancy.
Yet the most of all of these things she is mother of three men, whom she did all of this tireless work for. She continues to fight in honor of her youngest son who is no longer with us.
—
The observance and celebration program will begin at 9 AM and will feature AKA Sororiety Speech Contest winner Zoe Covarrubias, scripture readings, and musical selections by the MLK Celebration Choir directed by Andre Richards.
Tickets are also available for purchase direct from MLK Committee members and a limited number may be available on the day of the event at Plaza Park and at the entrance to the event (credit card or cash).
—
Thank you to our 2023 event sponsors!