The 37th Investor Choice Conference is a pitch event in which emerging CEO's will pitch their startups following several weeks of mentoring.
About this event
The theme of this years' conference is Hope. As we emerge from an extended period of uncertainty, what are the things we can do to promote recovery and realize growth.
Investors Choice Alumni companies have gone on to raise over $1.2 billion in angel/venture capital and over $10 billion in exits M&A/IPO since 2009. Over our 37 year history, 80% of our Alumni have either been acquired or are still in business. This is a great conference to find deal-flow as well as to make new connections and hope you will join us.
Investors Choice Conference Schedule of Events:
8:00 a.m. – 9:00 a.m. Registration
9:00 a.m. - 9:10 a.m. Welcome by Trent Christensen (VentureCapital.Org)
9:10 a.m. - 9:30 a.m. Opening Remarks by Dan Hemmert (Governor's Office of Economic Development)
9:30 a.m. – 10:30 a.m. Keynote Speaker Carine Clark (Pelion Venture Partners)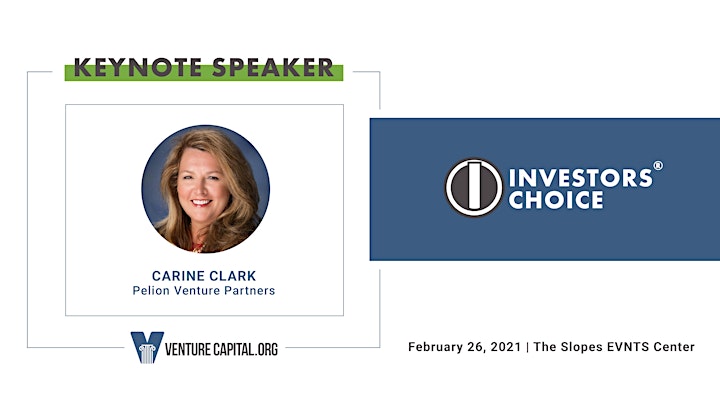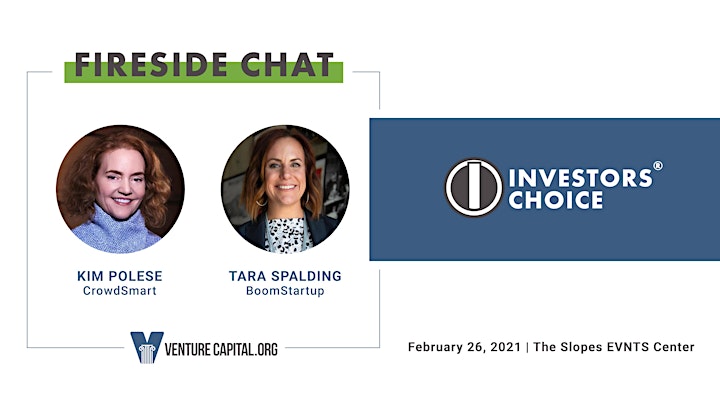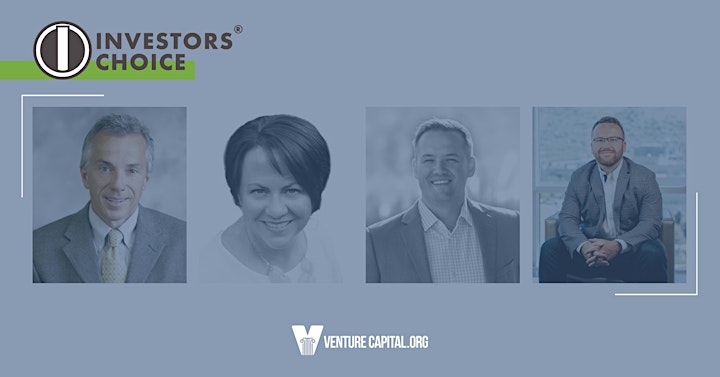 4:00 p.m. – 5:00 p.m. Reception and Networking
VentureCapital.Org is excited to be hosting Investors Choice as a virtual + in-person conference, pending changes due to COVID19. Virtual tickets are discounted 40% than in-person ticket pricing. VentureCapital.Org will refund 40% of in-person tickets if
the event becomes virtual-only, or
if the attendee has been exposed to COVID19 14 days leading up to the event or would otherwise prefer to attend virtually.
Organizer of 37th Annual Investors Choice
VentureCapital.Org is a non-profit 501(c)3 organization that is celebrating its 36th year of assisting entrepreneurs. The VentureCapital.Org mission is to improve the human condition through technological entrepreneurship by helping new entrepreneurs create the next generation of industry leading companies. Our vision is to empower emerging and diverse entrepreneurs to create technologically and commercially sustainable companies that increase high-quality jobs and new economic opportunities in under-served regions of the US.
VentureCapital.Org offers educational programming for new and experienced entrepreneurs to better understand the nuances of raising investment capital.  We also offer in-depth mentoring to assist entrepreneurs develop and refine their investor presentations. Please contact us to learn more, apply to participate, or register for upcoming events.