Description
AI and Semiconductors: The Point of No Return

As companies create custom chips designed for AI and machine learning, they're setting the stage for rapid transformation in all industries. Computers are learning complex rules on their own, pushing humans out of the picture. What will this new class of ICs mean for manufacturing, healthcare and financial services? How will these superchips impact your life within the next 10 years?
Join us for an enriching evening of provocative discussions, great networking, and delicious food. Our expert panel will share insider perspectives on the state of the industry, what to expect in 2019 and beyond.
Come and listen to our semiconductor industry experts talk about:
● How AI chip innovation is transforming productivity and efficiency in business
● "Chip wars" between China and the U.S.
● The latest case studies to watch
● Deep learning processors in our smartphones today
● Wearables that are ripe for deep learning processors: medical devices, headphones, and more
● Who will emerge as the new Google or Uber of the deep learning future?

You won't want to miss this lively conversation on April 4th.
Expand your perspectives not only from our panel discussion, but from one-on-one networking throughout the evening as well. Enjoy dinner with some of the most brilliant minds and forward-thinking innovators in the semiconductor industry. They're looking forward to meeting you!
*This event is SOLD OUT*
Confirmed Speakers:
Allison M. Leopold Tilley
Named one of the top "Women Leaders in Tech Law" by The Recorder for five consecutive years, Pillsbury's Silicon Valley partner Allison Leopold Tilley advises technology companies, including on their formation, venture capital financings, multibillion-dollar M&As, public offerings, securities transactions and board governance.
BIO
Remi El-Ouazzane
Vice-President and Chief Operating Officer
Artificial Intelligence Product Group
Intel Corporation
BIO
Jeffrey Marks, Ph.D.
Corporate Vice President Emerging Businesses
Lam Research Corporation
BIO
Sammy Cheung
Founder, President, and CEO
Efinix Inc.
BIO
Ben Yu
Managing Director
Sierra Ventures
BIO
David Lam
Dinner Co-Chair
General Partner
Atlantic Bridge Capital
BIO
Lisa M. Lum
Executive Director
AAMA Silicon Valley
Agenda:
5:30pm - Registration and Networking
6:00pm - Welcome Remarks by Rick Tu, Managing Director, Silicon Valley Bank
6:05pm - Chinese Banquet Dinner (9-course)
6:30pm - Semiconductor Panel Discussion
7:15pm - Q&A
8:00pm - Closing

Thank you to our Sponsors!
Table Sponsors:
Wine Sponsor: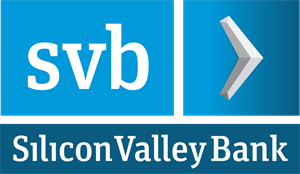 This event is SOLD OUT!
We look forward to seeing you there!
For AAMA sponsorship opportunities, please email to hello@aamasv.com
Become an AAMA Member today! www.aamasv.com