Description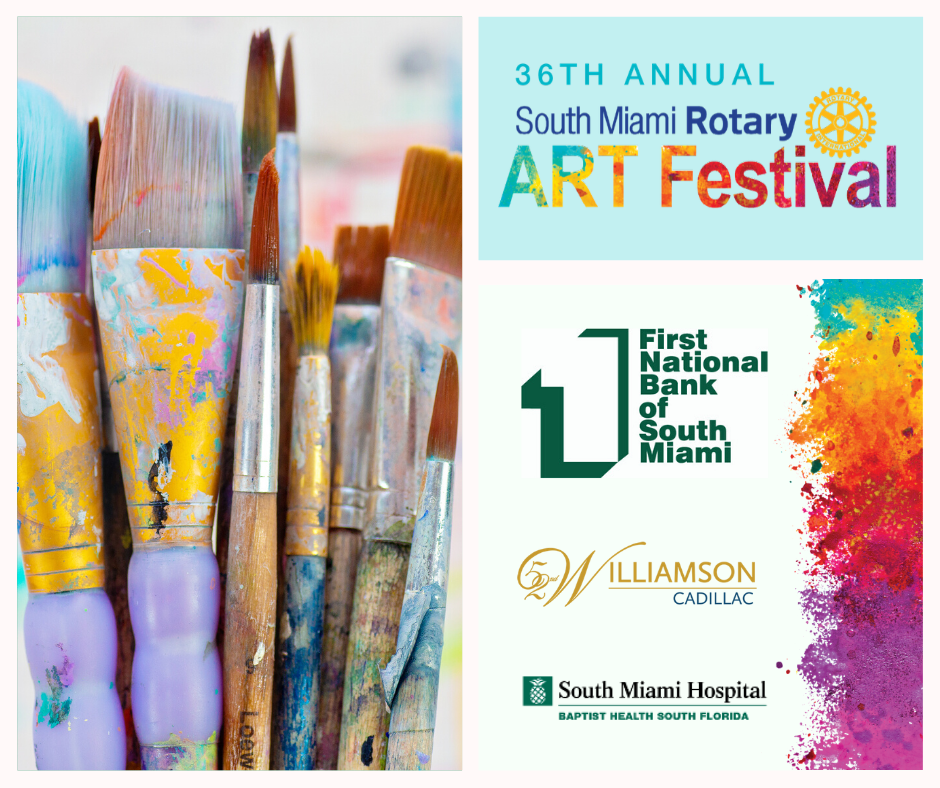 The South Miami Rotary Art Festival Is Back: February 22 & 23, 2020! Held in the vibrant downtown area of South Miami on Sunset Drive (S.W. 72nd Street.) from U.S. 1 to Red Road (SW 57th Avenue), the show offers a weekend of exhibition by 150 exhibitors of fine art and fine craft. Festival hours are Saturday 10:00 AM – 6:00 PM and Sunday 10:00 AM – 5:00 PM. Stay until 8:00 PM on Saturday for our Open Jazz Jam!
Free admission for patrons and ample garage and street parking are available in this exciting area filled with historic buildings, trendy restaurants, and unique shops. This event is dog-friendly and easily accessible by Metrorail, bicycle, and car.
Come and support the arts! All profits used by the Rotary Club to fund scholarships and local community projects.