Description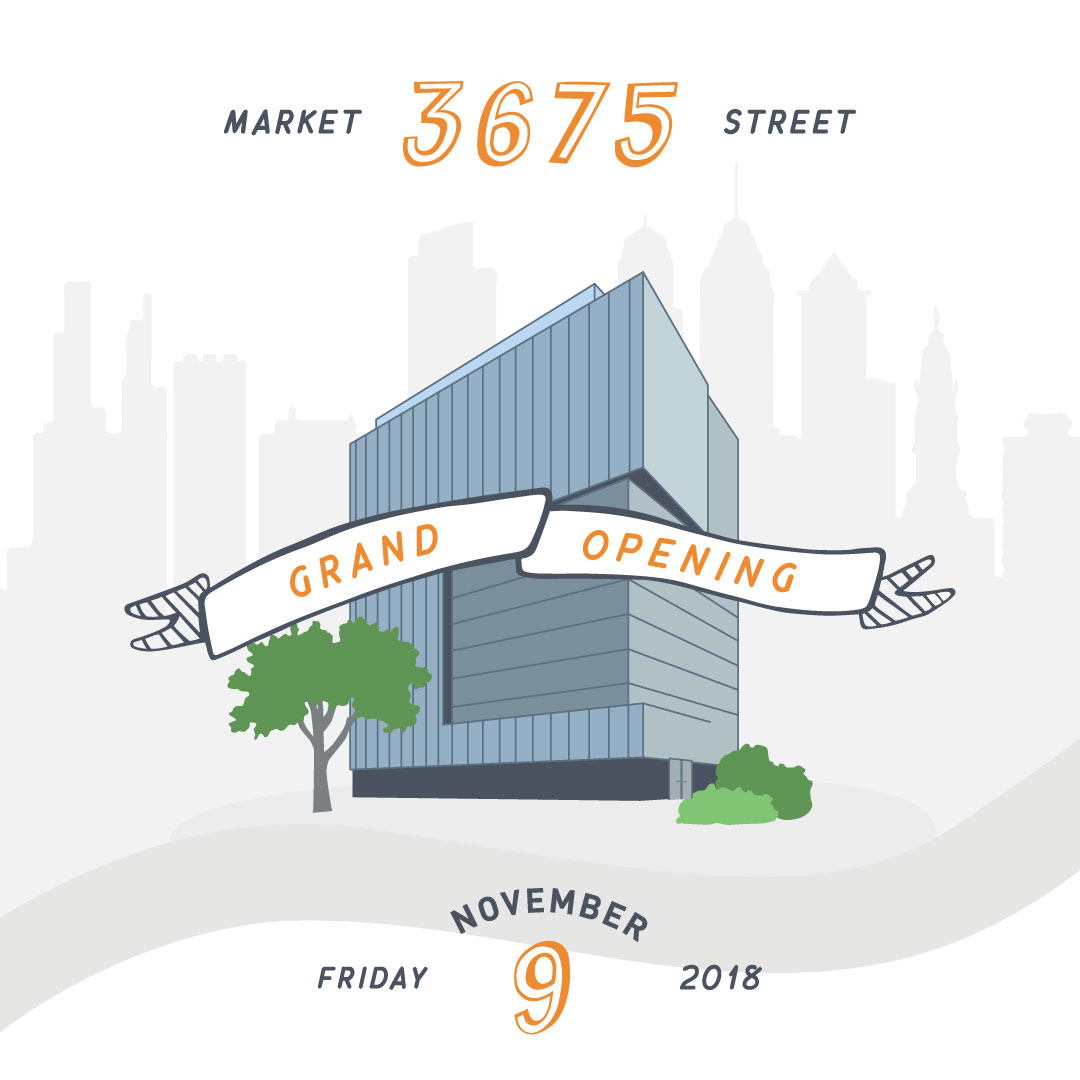 ---
---

Join CIC, the Science Center, Wexford Science + Technology, Ventas, BioLabs, and a community fueled by collaboration as we celebrate the opening of 3675 Market Street. Get lost in the excitement and explore all that is possible in Philadelphia's newest hub of discovery.

Entertainment by:
West Philadelphia Orchestra, DJ O$agie, DJ Adam Durant, Scott Arcangel Jazz Trio
Food and Beverage:
Federal Donuts, Dizengoff, Goldie, Bluecoat Gin, Hershey Brewing, Heritage Wines, The Kimpton Palomar, Dock Street, Yards, PBC, Tired Hands, Evil Genius, Wissahickon Brewing Co. Rowhouse Spirits, Red Brick Distilling, Philadelphia Distilling, Federal Distilling, Chaddsford Winery, Karamoor, and more
Community Partner Activations:
Philly VR, ExCITe Center, Campus Philly, REC Philly, Pixilated, Rebel Ventures, Hungry Harvest, The Study @ Unversity City, Mighty Writers, Orange Theory Fitness, Philly Startup Leaders, Collective Success, Open Access Philly, Coded by Kids, Network for Teaching Entrepreneurship, 76 Capital, Robin Hood Ventures, Fresh Artists, EKG BioArt, uCity Square, Science Center, CIC Philadelphia, Biolabs@CIC, FirstHand, Fresh Artists, and more!