Description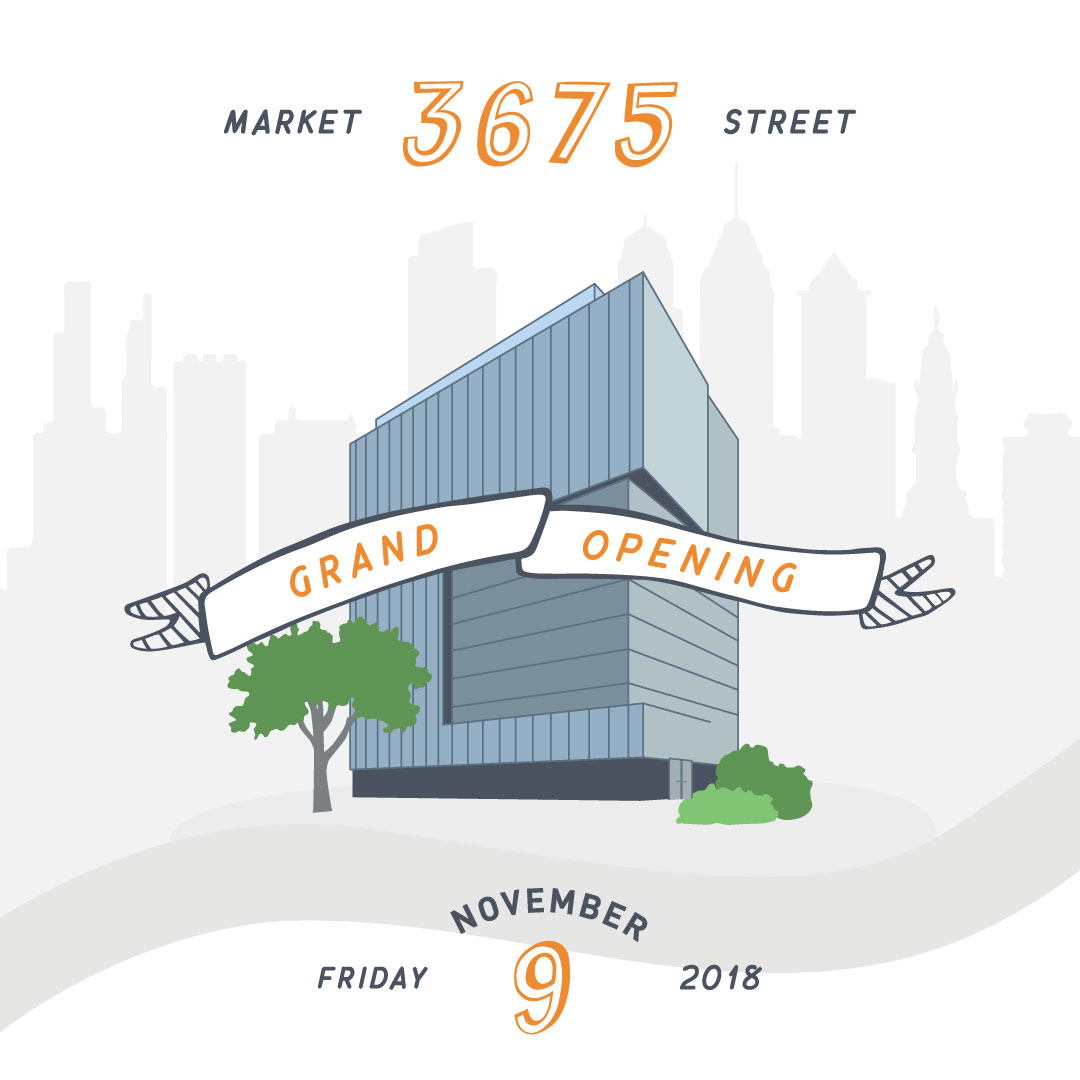 ---
---
Join CIC, the Science Center, Wexford Science + Technology, Ventas, BioLabs, and a community fueled by collaboration as we celebrate the opening of 3675 Market Street. Get lost in the excitement and explore all that is possible in Philadelphia's newest hub of discovery.

Entertainment by:
West Philadelphia Orchestra, DJ O$agie, DJ Adam Durant, Scott Arcangel Jazz Trio

Food and Beverage:
Federal Donuts, Dizengoff, Goldie, Heritage Wines, The Kimpton Palomar, Dock Street Brewery, Philadelphia Distilling, Chaddsford Winery, Really Reel Ginger, Birdie's Biscuits, Simply Good Jars, Jillian Bakes, Elixr, Affinity Confections, Catering by Design, Home Appetit, El Merkury, and more local food and beverage vendors!

Community Partner Activations:
Philly VR, REC Philly, Pixilated, Hungry Harvest, The Study @ University City, Mighty Writers, Orange Theory Fitness, The Kimpton Palomar, Philly Startup Leaders, Fresh Artists, Collective Success, Open Access Philly, Black and Brown Founders, Pennsylvania Horticulturural Society, ExCITe Center, Coded by Kids, Network for Teaching Entrepreneurship, SeventySix Capital, Robinhood Ventures, BenFranklin Technology Partners, Thomas Jefferson University Innovation Pillar, Getaround, Fresh Artists, Esther Klein Gallery, UCSC BioArt, uCity Square, Science Center, CIC Philadelphia, Biolabs@CIC, Hootboard, Cohere, FirstHand, Quorum, and more!
Parking:
Beginning at 5:00 pm, free parking is available on a first come first serve basis, in one of two parking lots located at:
3800 Market Street (entrance on 38th street between Filbert Street and Powelton Avenue – North of Market Street)
3900 Market Street (entrance on 39th street between Market Street and Ludlow Street – South of Market Street)
3675 Market Street is easily accessible from public transportation.
__
Please note that there will be a photographer at the Grand Opening Celebration. By attending this event, you consent to the unrestricted use, by the host organizations and their respective affiliates, subcontractors and licensees, of your photograph for use in any print or online publications, advertisements, websites, or other materials.