Sales Have Ended
Registrations are closed
Congratulations! Our team is anxiously awaiting your arrival in May. Please pack these items: SPF Bathing Suit Activewear Sneakers Slides or Flip Flops Hats for Sun Protection Layers - the desert gets cold at night A PDF will be sent to you with the weekend programing very soon.
Sales Have Ended
Registrations are closed
Congratulations! Our team is anxiously awaiting your arrival in May. Please pack these items: SPF Bathing Suit Activewear Sneakers Slides or Flip Flops Hats for Sun Protection Layers - the desert gets cold at night A PDF will be sent to you with the weekend programing very soon.
Join our team of celebrity instructors in JT. Soundbaths, Meditation, Workshops, Hiking and more! All-inclusive with gourmet meals.
About this event
What a better way to renew and align your soul than a full immersion of mindful practices taught and lead by some of California's most sought after practitioners. 3 days and 2 nights of pure enlightenment, high vibe gourmet meals, luxury accommodations on a private estate.
What is included on this April 9th - 11th retreat?
An amazing weekend, April is a phenomenal time to be in the desert and with all that magic swirling around you, you can dive right in with this list of amenities.
Heated swimming pool
Heated hot tub
Private bath facilities
Gourmet plant-based chef
Hammocks
Two outdoor fire pits
Meditation fountain
Swinging outdoor lounge area
Alfresco dining
Unobstructed views of the Joshua Tree valley
3 days and 2 nights of luxury accommodations hosted at a private estate, this retreat includes:
All gourmet plant-based meals, fresh juices, breakfast, lunch, snacks, and dinner
Wine tastings - sponsored by Fresh Vine - Napa California
Outdoor yoga experiences with a host of beautiful landscapes as your backdrop
Tibetan bowl sound bath, and other surprise sound healing experiences
Guided meditations and healing breathwork practices
Joshua Tree trail excursions
Therapeutic massage offered by licensed therapists
Crystal healings
Tea workshop with a DIY project
Fireside chats allowing our spirits to release what does not serve us
Gift Bag with an amazing host of skincare, CBD and other goodies totaling $500 in value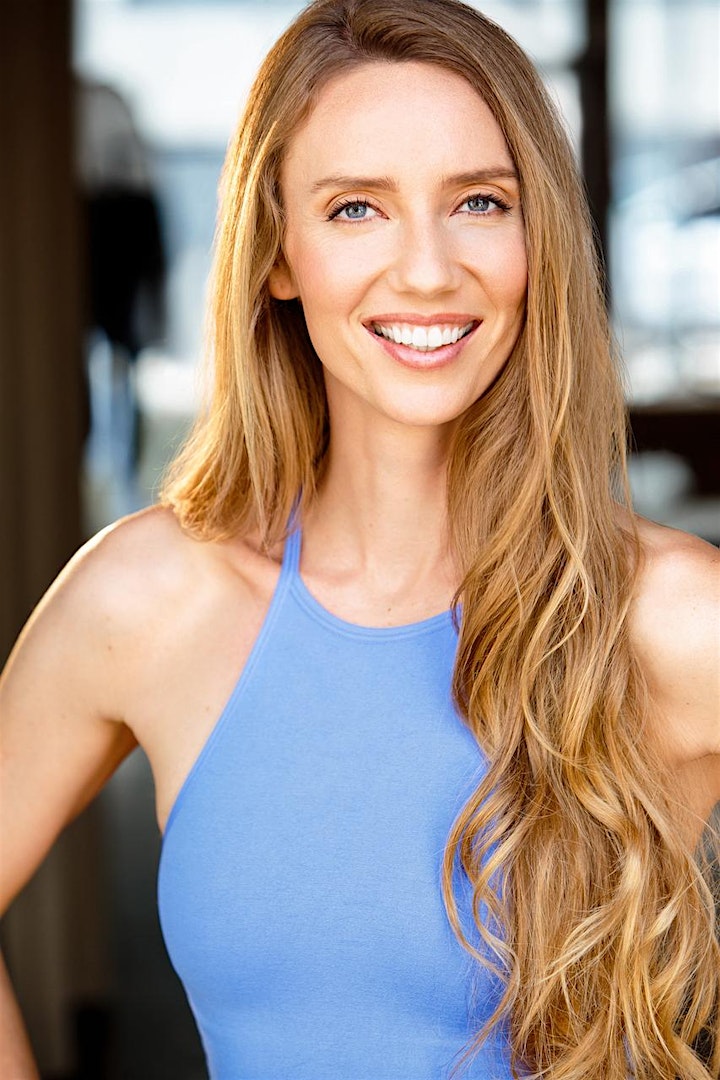 Alice Maples - Certified Yoga Teacher | Breathwork
Get to know...
ALICE MAPLES
Where a powerful mind goes, our action follows. Where do you want to go?
17 years of professional instruction
Over 500 hours of yoga training, integrative fitness, nutrition and pre/postnatal education with NCSF, Equinox, YogaWorks and more.
Leads workshops and retreats internationally
"As a child, I wanted to be a medical doctor because I wanted to have a profound impact on helping people improve their health. Like any good student, I did my research and more impactfully shadowed and interned before diving fully in. I interned in clinics in the United States, wellness centers in Costa Rica, and at a Traditional Chinese Medicine Clinic in Beijing, China. In the US, I saw that many doctors would barely engage with their patients. In Costa Rica, I learned the value of prevention. And in China, I learned the importance of looking at the body and environment as a whole!
After working as a comprehensive Health Coordinator in South LA, I had an opportunity to dive completely back into fitness and yoga. Here is where I finally found the way in which I wanted to improve and enhance the lives of others. There's nothing quite like seeing the journey and evolution of my students and clients. My heart sings and my eyes well up with stories of my students' pain vanishing, of strength, improved, of movement gained, of confidence restored and of the positive impact both on and off the mat. I am so grateful to teach, learn from and work alongside our wonderful students, teachers and all the individuals behind the scenes each and every day. Today, I am fortunate enough to teach yoga, fitness, swimming and privately train clients ages 2-90+ and lead workshops and retreats globally!"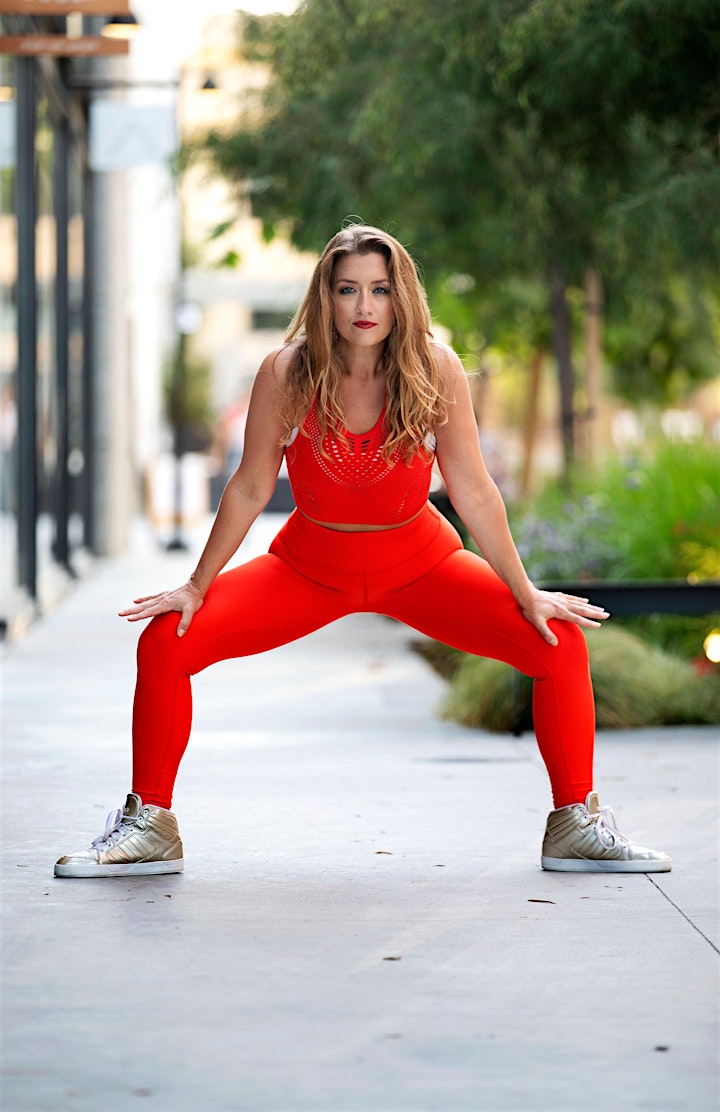 Kari Jaffe - Certified Yoga Teacher, Owner of Beats, Balance, Flow Retreats
Get to know…
KARI JAFFE
Unapologetically give yourself the courage to just be authentic! You are loved.
Bikram's Yoga College of India Teacher Training
Loyola Marymount University, Yoga and the Healing Sciences 200hr RYT
Hot 8 Yoga Yin Training 60hr RYT
Hot 8 Yoga 300hr RYT
Joga Yoga for Athletes 40hr - completes in Feb 2020
I have devoted my life's work to creating an all-encompassing Yogic lifestyle. This includes children's after school program called Practice not Perfect. I work privately with professional MLB and NBA athletes, as well as football players at the collegiate level. I've previously worked on developing corporate wellness programs in law firms and Hollywood studio lots. I've taught crowds of 300 at events like Lightning in a Bottle and The MindBody Bold conference, as well as closer to home communities such as the Women's Center DTLA. My knowledge is vast and I provide people with a great sense of comfort.
My passion project is Beats Balance Flow, a music and movement activation co-created by myself and my business partner Ryan Nolan, DJ RyToast. Together we built BBF where we create environments that make you feel at home.
My style of teaching is mechanical and super anatomically driven. I am a vibrant, tenacious, and gregarious human, always searching and striving to learn more, so I can be the most effective teacher possible. I'm extremely compassionate but always demanding. I firmly believe that your breath is guiding you. It's always breath first, form second, and the two together will unlock the magic of your practice. I teach my classes based on the functionality of the bodies that surround me. Being very hands-on keeps me deeply rooted in alignment, focusing heavily on cues and subtle nuances that start to shape-shift one's physical practice.
As a student who remains forever interested in her practice, I require that same inquisitiveness from the people who honor me with the duty of teaching them.
See you on the mat!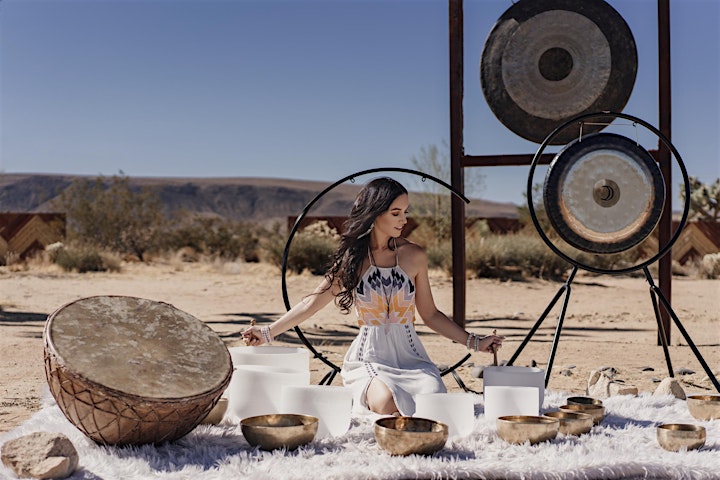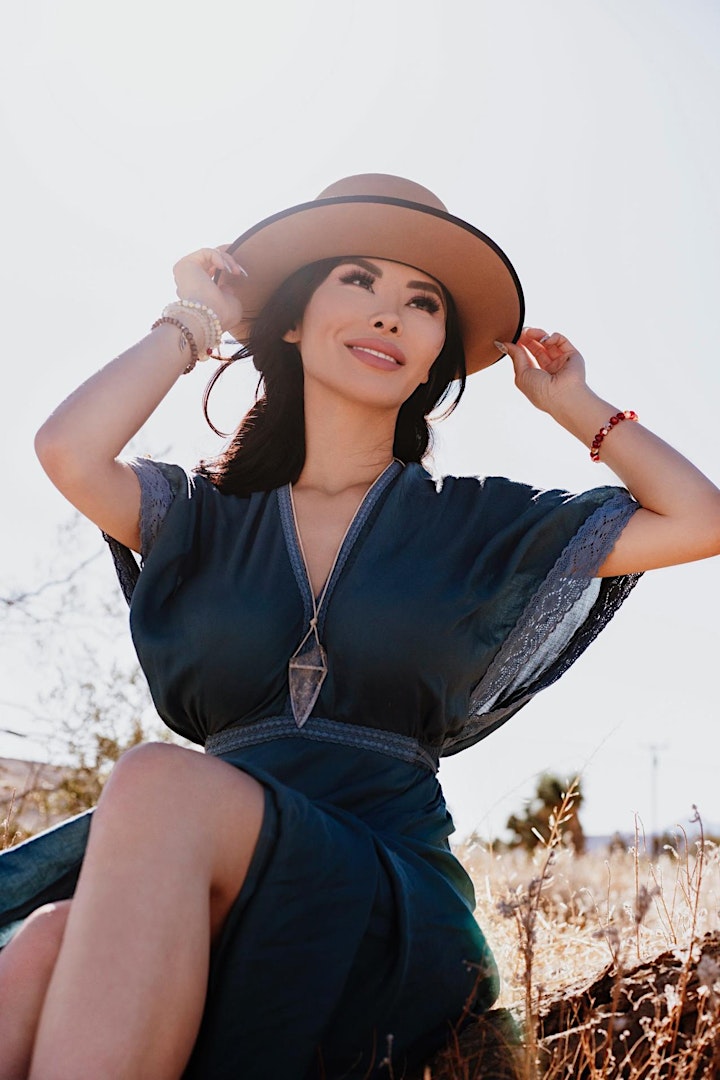 Ana Netanel and Sunshine Shen - Sound Bath Healers and Certified Yoga Instructors
Get to know...
ANA NETANEL AND SUNSHINE SHEN
For those of us on a quest to find the female principle of divine energy, there is Shakti. Shakti is more than just a word as Ana Netanel and Sunshine Shen will tell you. Some say the answers can be found in meditative spaces like sound baths. Most of us can start a journey like this with an open mind, but what is important is who leads you on your path. So what is a sound bath? A meditative acoustic sound concert that "washes" away stress and brings you to a state of relaxation, activating your body's own natural system of self-healing.
International wellness practitioner and instructor Ana Netanel specialize in the restorative and healing power of sound frequency and vibration. With over 20 years of experience studying, guiding and teaching Sound Healing, Sound Baths, Kundalini Yoga and Meditation, her approach is personal, empowering and uplifting. Ana recently shared Sound Healing on MTV and the hit series, Grey's Anatomy.
Ana joined forces with Sunshine, a supermodel turned certified sound bath teacher and crystal energy healer. She is on a mission to empower people to get in touch with their highest, most authentic selves in order to maximize their personal growth and professional success. Sunshine felt the calling to leave behind her former career - covering various publications such as Playboy, Maxim, FHM and more - in order to seek something greater in this world, for she quickly realized that there is much more to life than appearances. People are far too often caught up in appearances and social media. Sunshine is eager to teach them the importance of living in the present and reconnecting with others through the power of wellness, sound bath, and crystal energy.
Throughout her journey to find her higher calling and rediscover herself through a spiritual lens, Sunshine met Ana Netanel, a highly respected sound bath healer who has been practicing for nearly 20 years to spread this divine message. Ana has worked with many celebrities - including Ellen Pompeo, Diddy, Spencer and Heidi Pratt, Tori Spelling, among many others - she has appeared on TV shows like Grey's Anatomy and The Hills, and she also works to help rehabilitate wild animals through sound frequency vibrations. Together, Ana and Sunshine are eager to encourage others to look inwards instead of outwards to find meaning and purpose in life. They do this by hosting regular sound bath classes and wellness seminars, as well as private sessions for sound baths and energy readings.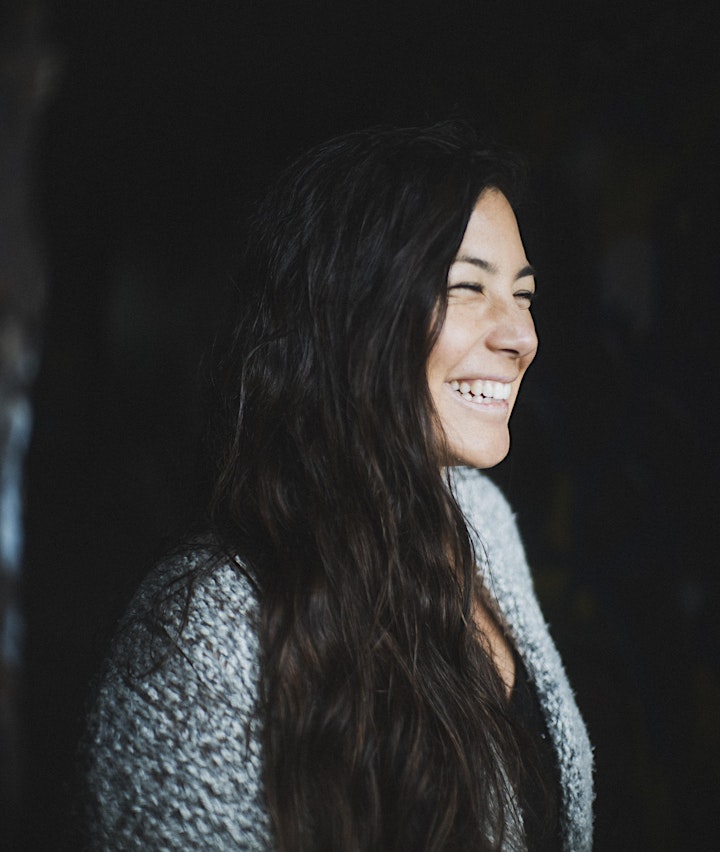 Lindsey Kimura - Crystal Readings | align | activate | create
Get to Know…
LINDSEY KIMURA
Alumna, Practitioner, Teacher, Student at 22 Teachings School of Hermetic Science and Magical Arts ('15-present)
Reiki Master Practitioner via Altared Space ('16-'17)
Certified Yoga Teacher (250+ Hr Yoga Alliance Recognized Teacher Trainings) via Hot8Yoga ('16)
Yoga Practitioner since '03
XPERT Pole Master Trainer ('12 - present)
A crystal reading is a unique divination method that provides channeled messages, healing, and a new perspective. Lindsey is a lover of life, nature, beauty, art, world cultures, creative expression, and human connection. With an interest in well-being since youth, I explored various ways to evolve the body, mind, and soul through study, sports, movement, art, and healing.
I dove deeper into western-based science at Johns Hopkins and eastern philosophy through yoga. I have explored, practiced and taught pole dance, yoga, meditation, tarot, astrology, energy healing and crystal readings as tools for healing, transformation, and evolution. For decades I had searched for meaning - "who am I and why am I here?" Finally discovering the answers, I am ready to create and birth anew!
Lindsey's clients include individuals and companies such as Mondrian Hotel, Vitruvi, TEVA, Sanuk, Koral, APL, YogaGlo, Outdoor Voices and Follow Your Heart.
One of the meditation areas on the property.
Meet Marianna Burdon , one of your hosts for this special weekend.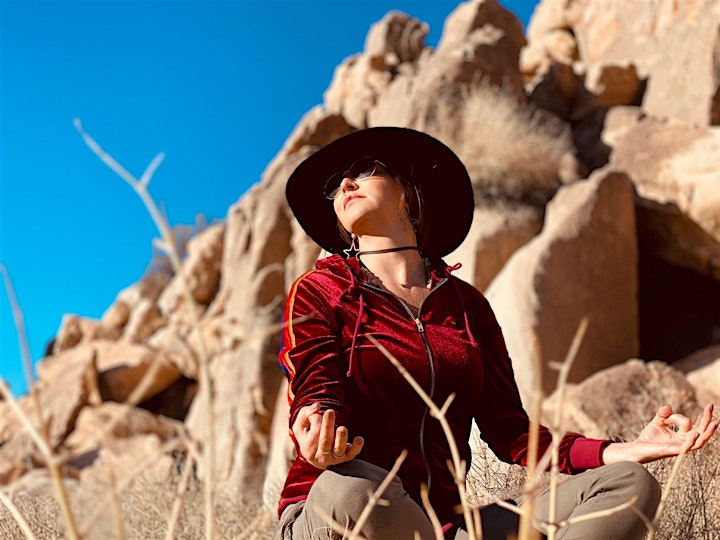 Meet Coleen Janeway, culinary alchemist and chef for the best Spring "wellness" retreat in Joshua Tree!
Where you will be able to unwind, slow down, enjoy delicious and nutritious meals, organic wines, desert discoveries and more.