360/VR Video Post with Boris FX + 10 Tips for Successful Employment in Hollywood @ LAPPG's Jan. 10th Meeting

Wednesday, January 10, 2018 from 7:00 PM to 10:00 PM (PST)
Event Details
Happy New Year! Join us for our first meeting of the year as we get set for a great 2018 and help you keep your resolution to continue to learn and network more in the year ahead! 

360/VR POST AND FINISHING WITH BORIS FX
As the growing immersive video space evolves, editors require robust, stereoscopic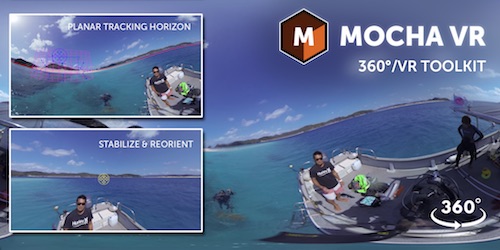 enabled tools for fixing and finishing 360 video projects. Mary Poplin, local product specialist from Boris FX will discuss common 360 challenges and how Mocha VR and the new Boris Continuum VR plug-ins complement the 360 video workflow for Adobe, Avid and Blackmagic users. 

Topics covered: 

What is 360 Video?
How to edit, add graphics and improve 360 video quality.
Advanced tasks: stabilize the horizon to fix nausea inducing motion and remove the camera from nadir. 
Mary Poplin is an experienced visual effects and motion graphics artist. Mary has worked on major Hollywood feature films such as The Last Airbender, Gulliver's Travels, and Jackass 3D. As Boris FX/Imagineer Systems' west coast product specialist, Mary consults with film studios and customers to provide hands on training.
TEN TIPS FOR SUCCESSFUL EMPLOYMENT IN HOLLYWOOD

Whether you are looking to start the year out fresh with a new opportunity or hoping to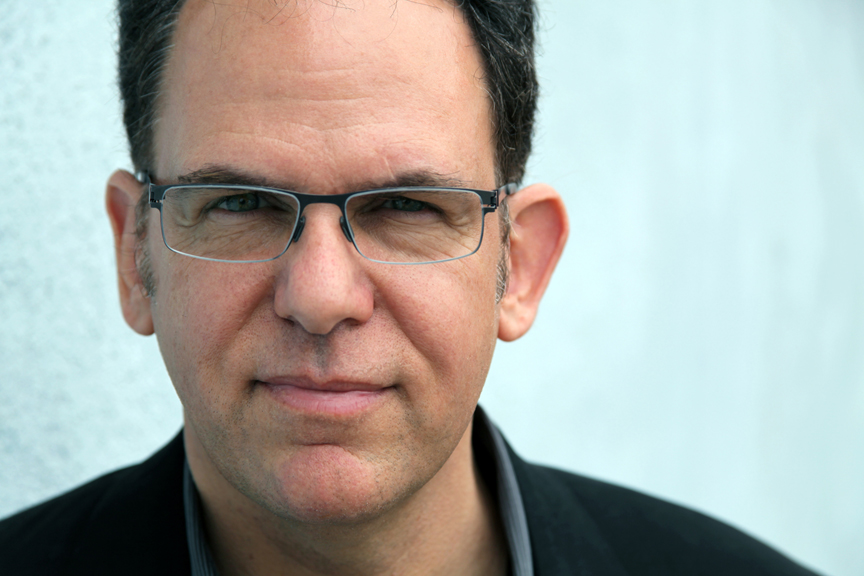 advance in your current one, January always bring us the chance to make sure that you are putting your best foot forward in this fiercely competitive industry. Join us as LAPPG co-founder and award-winning re-recording mixer and owner of Allied Post Audio, Woody Woodhall, CAS shares some of his hard-won lessons on this subject in an informative and entertaining presentation about what you need to know to get or keep your job in 2018.



***As always there will be plenty of time to network, enjoy some coffee and participate in our great giveaway which includes thousands of dollars of amazing prizes from our generous partners!

$5.00 cash kindly requested at the door will include 1 giveaway ticket.
Location:

Sports Complex - Community Room - 2nd Floor

1634 18th Street

Santa Monica, CA 90404
Click for a map here.
***Street parking is available as well as a Crossroads parking lot behind the Sports Complex.

---
SHUTTERSTOCK'S PREMIUMBEAT RELEASES THEIR FIRST MOBILE APP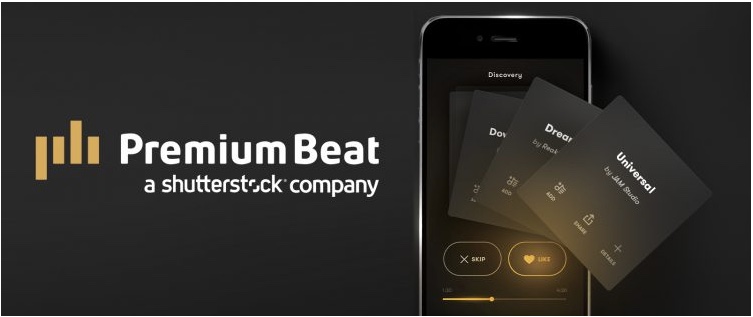 In an effort to help video editors find the right music for their projects while away from their workstations, PremiumBeat has released a new app designed to help customers favorite PremiumBeat tracks and create custom playlists — all from the convenience of their phones or mobile devices.

The PremiumBeat App is available now for iOS devices in the App Store, and for Android devices in the Google Play Store.

PremiumBeat also understands that some video editors may not have the capability to run an internet browser while working with high-resolution media files in their nonlinear editor of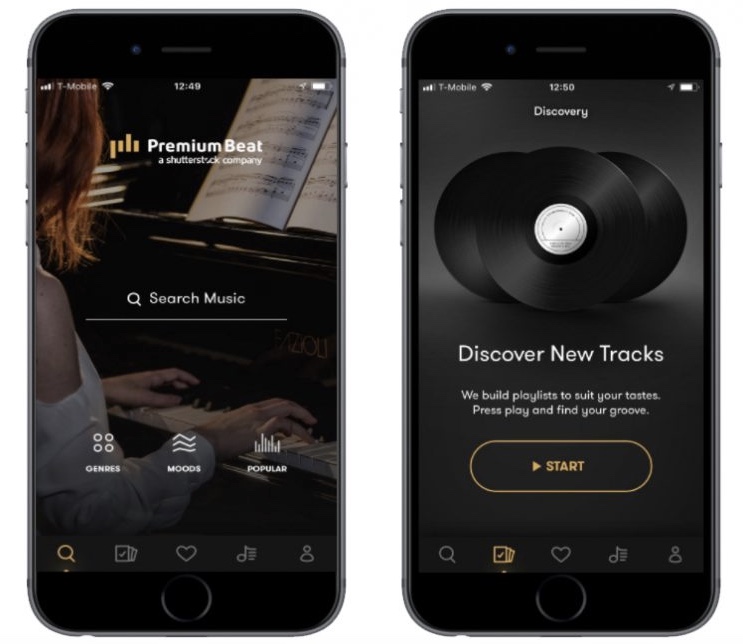 choice. The new app lets video editors continue to cut their projects while browsing for music on another device.

Download the app to listen to over 8,500 original and exclusive royalty-free tracks composed by world-class composers. What's more, the music is copyright clear — meaning it's ready for use in film, television, video game, and web projects. The simple licensing allows users to quickly download music so they can upload projects immediately to sites like Facebook, YouTube, and Vimeo.

With the app, users can favorite tracks and build playlists. The app syncs with user accounts, so any playlists you build in the app will be waiting for your on your desktop.

Download the PremiumBeat App iOS devices in the App Store, and for Android devices in the Google Play Store.

https://www.shutterstock.com/blog/new-premiumbeat-music-mobile-app
---
SIGN UP TODAY FOR BLACKMAGIC DESIGN CONFERENCE AND EXPO

Blackmagic Design Conference & Expo
February 11-13, 2018 | Los Angeles, CA

Don't miss the first annual Blackmagic Design Conference & Expo taking place on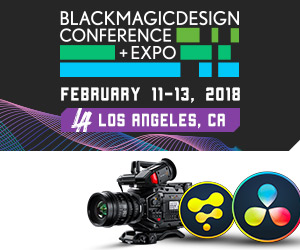 February 11-13 in Los Angeles, CA. This unique, 3-day, training event covers the most comprehensive range of Blackmagic Design software and hardware products. Attend over 35 sessions focused on production and post-production techniques with DaVinci Resolve Studio, Fusion Studio, and Blackmagic Design Cameras. The conference is designed for colorists, DPs, and visual effects artists who want to take their editing, color and VFX skills to the next level with Blackmagic Design products.
Learn more: http://www.blackmagicconference.com/.


---
7th ANNUAL LAPPG FOOD DRIVE IS A BIG SUCCESS!
For the 7th year in a row, LAPPG members have not just showed up to our holiday meeting, but have showed up with hunderds of cans and non-perishable items in tow. These items were donated to the Westside Food Bank in Santa Monica for those in our local community who needed a little extra help during the hoiday season. 
"Seeing our members' enthusiasm and their outpouring of generosity and compassion always inspires me and is one of the things I most look forward to all year long," says Executive Director, Wendy Woodhall.  "And a special thank you goes out to all our amazing LAPPG partners who helped make this happen with their generous prize donations which were handed out during our largest giveaway of the year."

Thank you to all who participated!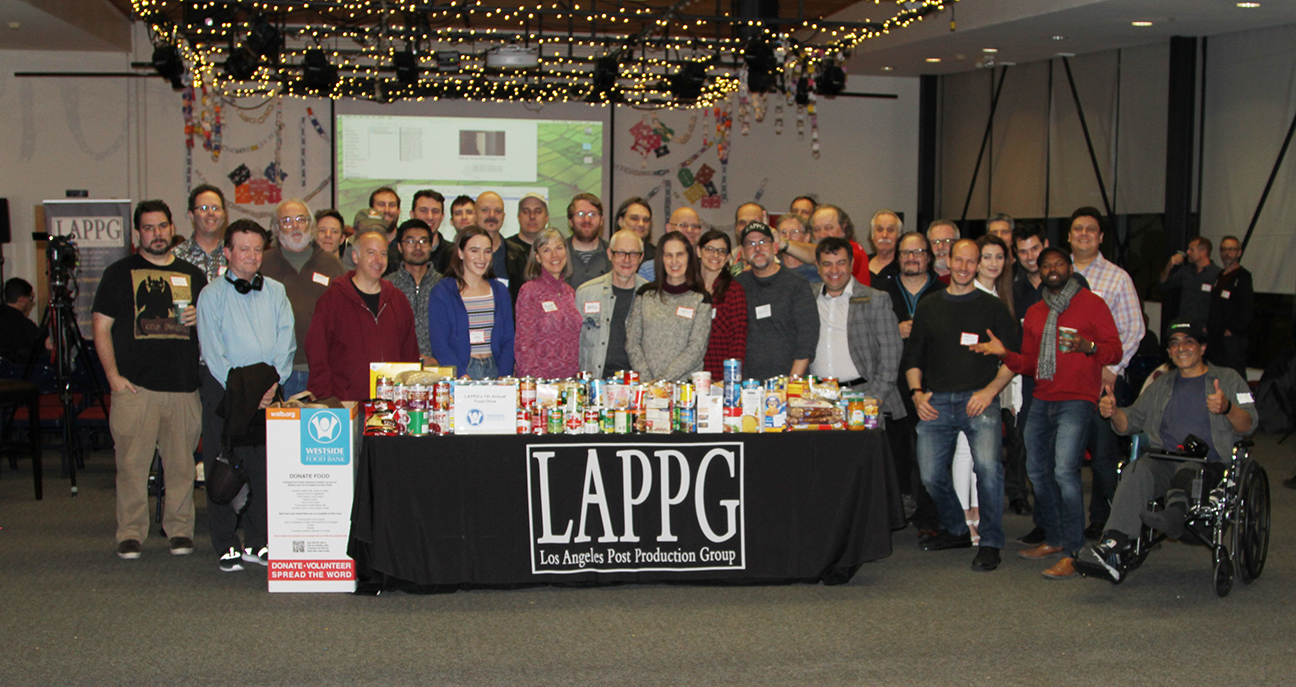 ---
SUBSCRIBE TO LAPPG'S YOUTUBE CHANNEL TO CATCH UP ON MISSED MEETINGS

Missed a meeting with something you really wanted to learn about? Every week we're posting key highlights from our monthly meetings - recent ones and older ones!  SUBSCRIBE HERE
Curious about Blackmagic's Fusion? Take a look at highlights from Rony Soussan's LAPPG presentation here: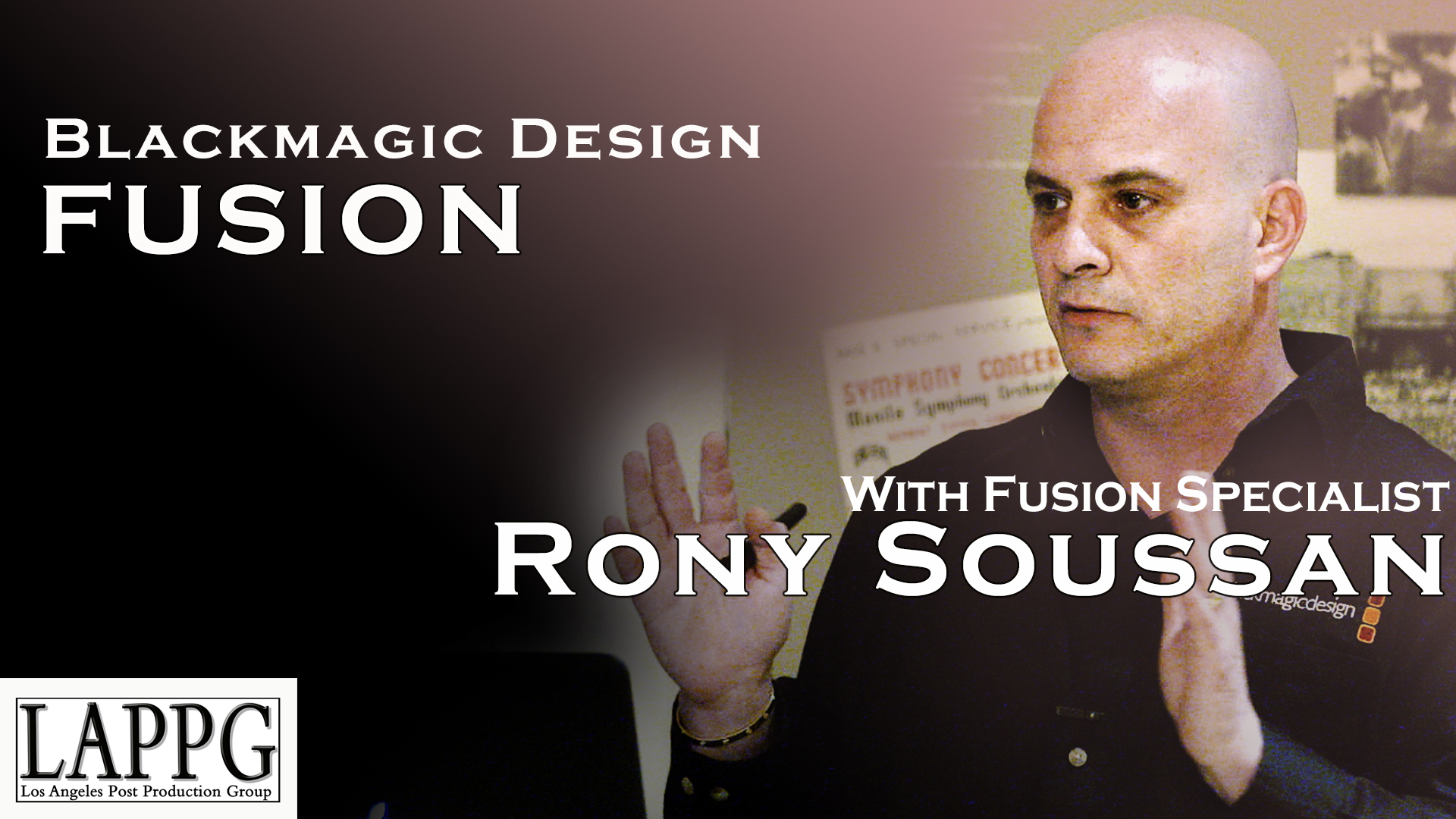 CONGRATULATIONS TO OWC FOR 30 YEARS!
OWC will showcase the best in storage and connectivity solutions, launching their cutting-edge Thunderbolt 3 Products and kicking off its 30th anniversary celebration at the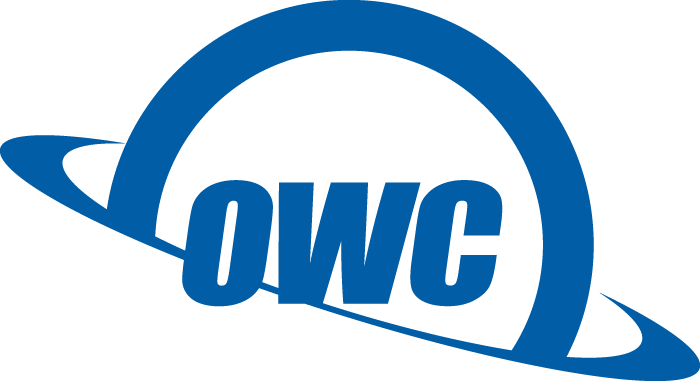 Consumer Electronics Show in Las Vegas.
OWC's management team and Founder/CEO Larry O'Connor will attend CES Unveiled on January 7, 2018, and the ground-breaking ThunderboltTM 3-integrated products  will be displayed in OWC's hospitality suite located in the Palazzo Hotel throughout the show.
The new products will launch officially on January 8, 2018 and represent over 30 years of experience developing innovative technology solutions for creative professionals. This new family of Thunderbolt 3 products provides some of the most extreme examples of Thunderbolt 3 technology ever produced. Products launching at CES include:
ThunderBlade V4, Envoy Pro EX Thunderbolt 3, ThunderBay 4 Thunderbolt 3, Thunderbolt 3 Dual Display Adapters, and Thunderbolt 3 Dock (WindowsTM and Mac).

OWC will celebrate its 30-year anniversary in 2018, a milestone that is almost unheard of for a privately-held technology company. Founder Larry O'Connor started the company while still in school, only four years after the launch of the original Macintosh. He honed his focus when he realized he could help other Mac users make their machines better and faster and last longer by offering processor, storage and memory products so they could do their own upgrades. OWC now employs more than 200 people at locations across North America and continues to develop and manufacture the innovative and transformative products OWC customers have come to expect.
Visit OWC at: www.owcdigital.com
---
SAVE THE DATES FOR THESE UPCOMING MEETINGS

LAPPG January Meeting – Wednesday, January 10, 2018 – Community Room

LAPPG February Meeting – Thursday, February 15, 2018 – Roth Hall

LAPPG March Meeting – Wednesday, March 14, 2018 - Community Room
LAPPG April Meeting – Wednsday, April 18, 2018 - Roth Hall
LAPPG May Meeting – Thursday, May 10, 2018 - Roth Hall
---
---
We thank the following partners for their generosity and support of our monthly meetings. Please visit them:
Adobe, Advantage Video Systems, Blackmagic Design, BorisFX, Creative Handbook, Digieffects, Digital Rebellion, Glyph Production Technologies, Imagineer Systems, Indie Shooter, Intelligent Assistance, iZotope, LaCie, Mercury Production Report, Other World Computing, Pro Sound Effects, Pro Video Coalition, ProductionHUB, Shutterstock, Sound & Picture, Vimeo, Zeiss.

We look forward to seeing you on Wednesday, January 10th!
Sincerely,

Los Angeles Post Production Group
Please visit www.lappg.com for discount offers, job listings, industry news and more.
When & Where

Crossroads School - Sports Complex - Community Room, 2nd Floor
1634 18th Street
Santa Monica, CA 90404


Wednesday, January 10, 2018 from 7:00 PM to 10:00 PM (PST)
Add to my calendar
Organizer
The Los Angeles Post Production Group is a professional organization for people with a passion for film, video and the digital media finishing process.

The LAPPG discusses all aspects of post production, from picture and sound editing to color correction, visual effects, codecs, storage and post workflows.

Expert presenters and leading companies come to our monthly meetings and share new technologies, techniques, tools, products and best practices to aid us in telling great stories.
We also provide our members with great offers and discounts as well as opportunities to network and make industry connections.
Membership is free and you need not live in Los Angeles to take advantage of this great resource.
To become a member please email your name and information about yourself to membership@lappg.com.