Description
The 360 Integrated Marketing Retreat learning objectives are to teach small businesses how to create an integrated marketing campaign/program across multiple platforms. These campaigns would ensure that the business is targeting their ideal customer through multiple touch points to Acquire, Engage, Retain Customers, eventually turning them into loyal advocates.
This course is geared for small business owners who are looking to implement, measurable digital marketing strategies. The learning objectives include:
Understanding your product value to the Customer;
Understand your customer's buying decision process by implementing effective lead generation and Engagement tactics, the Buyer/Customer Journey & Personas (TOFU,MOFU, BOFU);
Create a marketing campaign dashboard based on your business model, resources and budget;
Understand marketing metrics and key performance indicators used to evaluate the impact of marketing efforts and where the revenue is coming from;
Know about affordable digital marketing productivity and automation tools in order to decide the ones most ideal and cost effective for the business.


PART 1: (November 16, 2018 - 9:00am - 2:00pm)
MODULE 1: INTRODUCTION TO DIGITAL MARKETING
MODULE 2: TARGETING THE IDEAL BUYER PERSONA
Transformation of Marketing to Digital
Target Audience Methods & Tactics
Lead Generation Methods & Tactics
Customer Engagement Strategies/Programs
Buyer & Customer Journey (TOFU; MOFU; BOFU)
Integrating social media to make customers advocates;
Mobile Marketing Strategies


PART 2: (November 30, 2018 - 9:00am - 4:00pm)
MODULE 3: DEVELOPING EFFECTIVE MARKETING CAMPAIGNS

Marketing Campaign Planning
Marketing Campaigns to Acquire/ Engage/Retain/Loyalty/Advocates
Marketing Campaigns for Product Launches/Releases
Marketing Campaign Budget
Marketing Campaign Dashboard
MODULE 4: MARKETING PERFORMANCE MEASUREMENTS & TECHNOLOGY

Marketing Measurement – Performance: Metrics/Analysis/Monitoring/Evaluation
Marketing Measurement – Testing & Types for Business Impact
Marketing Measurement – Attribution
THIS SERIES IS OFFERED IN CONJUNCTION WITH A FREE PRE-WORKSHOP WEBINAR CALLED 360 MARKETING DNA - Click here to Register

PRESENTERS


Part I: Dr. Tendai Ndoro
Regional Director, Rutgers Newark SBDC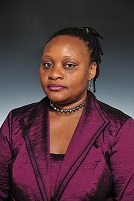 Dr. Tendai Ndoro has a PhD in Public Administration and serves as Regional Director for the NJSBDC at Rutgers-Newark Business School. Dr. Ndoro has received numerous awards for her work as an economic development expert and a business woman. She is also a trained Baldrige Examiner. As Regional Director, Dr. Ndoro has designed, developed & implemented innovative programs like the WEN Business Breakfast, Business Bazaar Pitch for Capital & Contracts; Business Continuity of Operations Program, RBS/EPI Training Curriculum & the RBS Student Experiential Learning Program where business students gain experiential learning & consulting experience solving problems for small businesses in NJ. In collaboration with private/public entities she promotes small business development, community & economic development initiatives. Dr. Ndoro has participated as a focus group expert for the Obama Administration through the SBA, US Commercial Services, OPIC, MBDA and White House Entrepreneurship Summit.
Part II: Cheryl McCants
Impact Consulting LLC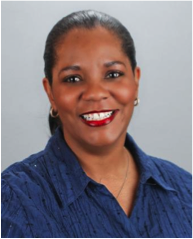 Award-winning bilingual communication professional and business strategist, Cheryl McCants tells the untold stories that make people feel good about where they are and better about where they are going. As a strategist, mentor and speaker, audiences benefit from her unique combination of straight, no-chaser advice, and encouraging words of wisdom. Named by PR News as a Top Woman in Public Relations, by Leading Women Entrepreneurs a Top 25 Leading Women Entrepreneur in New Jersey and by Positive Community as a PR Guru, her expertise spans both the private and public sectors while crossing multiple industries.
---

REGISTRATION
PRE-REGISTRATION REQUIRED.
Cost to attend:
Part 1 (only) - $75
Part 2 (only) - $125
Part 1 & 2 (combined) - $150
Additional Discounts available with Early Bird Registration. Click Tickets for more information.
Sorry, no cash will be accepted for registration for this event
Advanced payment on Eventbrite will guarantee your SEAT. First come, first served policy applied.
---
REFUND & CANCELLATION POLICY
You can cancel your ticket(s) to our event within 1 week of the scheduled date by requesting in writing to rnsbdc@business.rutgers.edu. Cancelations received less than 1 week before the scheduled event WILL NOT BE REFUNDED. An internal credit will be given to you to attend the event at a later date and you will be offered 1 year to redeem this credit. We will require a 2-week advance notice to schedule you for the next available event.
Any tickets purchased tickets that results in a "No Show" to the event will not be refunded. By not showing up for the event you have forfeited money paid and previous internal credit offered.