Description
This one-day workshop in collaboration with EccoVR & Safari Riot will cover the latest developments and tools as audio spatialization becomes an ubiquitous part of VR platforms & experiences. Students will be given a primer on 360 spatial audio principles and learn in-depth creation techniques for 360 audio in cinematic, documentary-style, commercial, music-centric, game-engine & room scale VR. Morning and afternoon sessions will provide time for hands-on experience in linear & game-engine based audio work, respectively. With the knowledge gained in the workshop, participants will be fully equipped to take on their own VR audio projects, and will continue to be given access to EccoVR & Safari Riot's staff & experience in the future. Lunch and refreshments will be provided.
Prerequisites: students should have basic to intermediate experience in sound design / editing and Digital Audio Workstations, however previous work in 360 audio is not required. Some game-engine experience is a plus.
Class will be limited to 10 students.
Part 1 - 360 Audio Spatialization:
- the role and value of sound in VR
- current and new tools & developments in sound for VR
- the principles of audio spatialization
- concept & execution of audio for great VR experiences
- different strokes for different folks - VR approaches to different project styles
••••• Coffee Break •••••
Part 2 - Creating the 360 Soundscape:
- Session setup (Pro Tools & Reaper), including video prepping
- Tracks & their uses: mono, stereo, B-format, Spatial & Non-spatial
- Overview of plugin controls & terminology: Azimuth, Distance, Elevation, Focus, Spread, Doppler etc.
- Working with Lat/Long video vs. Spherical/Rift Video
- Hands-on student Spatializing time based on example projects
- Printing, Output & Encoding for different platforms (SamsungVR, YouTube360, JauntVR, Littlstar, Facebook360 etc.)
••••• Lunch •••••
Part 3 - Audio in Interactive VR:
- The principles and tools for Game-based Spatial Audio
- Differences & similarities between audio in Linear & Interactive VR workflows
- Opportunities & limitations in game-engine, CPU efficiency etc.
- Creating great concepts for audio in Interactive environments
- The role of middleware: Wwise, Fmod.
- Collaboration strategies for fast-moving schedules.
••••• Coffee Break •••••
Part 4 - Hands-on Audio Work in Unity:
- Session setup (Unity)
- Overview of Audio-related features
- Integrating sounds & ambiences, including ambisonics
- Hands-on student time based on example projects
This course will be led by Joel Douek and Benedict Green, the co-founders of EccoVR, & Grayson Sanders and Jerry Yeh, the co-founders of Safari Riot.
Joel Douek is an award winning composer and sound designer whose work has brought many top Virtual Reality experiences to life, as well as numerous BAFTA and EMMY-winning productions. Born in London, England, Joel draws heavily on his background in music and neuroscience to guide & innovate the use of sound to bring meaning, realism and emotion to the world of VR. Joel has also scored over 80 documentaries including the last nine by British naturalist Sir David Attenborough, along with hundreds of TV episodes, blockbuster Animés, feature films, commercials and sonic brands such as IMAX and HULU Originals.
Benedict Green is a composer, sound designer & technical wizard. Originally from London, he has worked with a broad selection of clients including the BBC, SKY, Lacoste, Ted Baker, Ellesse and many others. Benedict brings a deep experience in VR audio from state-of-the-art location recording to cinematic and game orientated post-production.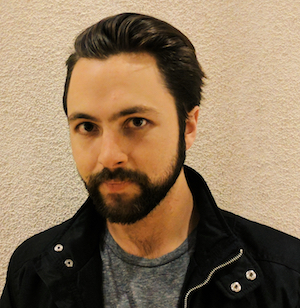 As a film composer, Grayson Sanders is most known for his work on major motion picture film trailers including, Blade Runner 2049, Alien: Covenant, Fantastic 4, and others, as well as film scores for Oscar Nominated Filmmakers Heidi Ewing, Rachel Grady, and Craig Atkinson — Tribeca Film Festival's 2016 Grand Jury Prize Winner. His greatest passions, however, lie at the intersection of art and technology. In 2010, Grayson co-founded a multi-disciplinary installation collective called Aytia|Matia, and went on to create COLORBEAST, a gestural projection art app for iOS, which premiered at SXSW Tech 2012, later seeing multiple long run installations in Australia and France. In 2015, he spearheaded a SID research project for a major biotech company, developing sonic feedback for a new line of augmented reality cancer surgery tools. In 2016, he co-founded a VR/AR development company Safari Riot, focused on sound-oriented immersive entertainment applications. Their first projects are set to premier Fall 2017.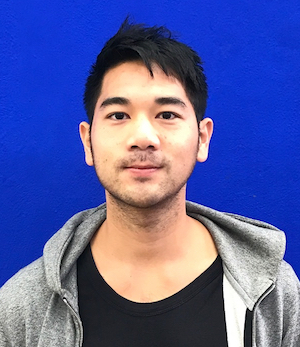 Originally from Vancouver, BC, Jerry Yeh moved to New York City to study Economics at NYU, eventually landing in Los Angeles to earn his MA at USC in Communications Management. Although his love for the arts led him down the path of being a composer and music producer, he is equally passionate about building innovative creative companies. In 2014, Jerry co-founded SILO: , a boutique artist incubator and publishing house. Jerry's music has been featured on many network shows (CSI, Gotham), promos (HBO, Showtime), trailers (Blade Runner: 2049) and can be heard on radio stations around the world. Jerry Yeh is the co-founder of Safari Riot, an VR/AR development company focused on sound-oriented immersive entertainment applications. In his spare time, Jerry enjoys snacking with his golden retriever, Riley.
VR Playhouse is a VR creative studio based in Los Angeles. VR Playhouse provides production services for 360 and volumetric video, computer animation, and interactive content for VR and AR. Since founding in 2014 VR Playhouse has completed over 50 projects, some of which have been featured at SXSW, Sundance, and Cannes.