Description
With the growth of new computer interfaces ranging from smartphones to smart watches to home automation to connected cars, semiconductors play a key role in the next generation of human-to-machine interaction. This sector is at the epicenter of the disruption, innovation and investment wave that will define how individuals connect with each other and their surroundings. While the US continues as an engine of innovation in this sector, over half of all semiconductors created every year pass through China's supply chain. US-China cross-border semiconductor investment, M&A and partnership activity is at a fever pitch as the "post-PC" era takes shape.

Amidst this backdrop of deeper ties, two events in Washington have created existential threats to the slow or halt this momentum. First, Donald Trump ran his successful presidential campaign in part on a nationalist agenda, singling out China as an unfair actor in the global business community. His recent communications with Taiwan further signal a new direction in US-China policy, which will certainly impact Chinese involvement in the semiconductor industry.

Meanwhile, the U.S.-China Economic and Security Review Commission recommended in November that the Committee of Foreign Investment in the US (CFIUS) ban acquisitions of US companies by state-owned companies in China. This recommendation cast a pall over the semiconductor industry where several profile acquisitions of US companies by state-backed Chinese funds have taken place.

2016 was a period of rapid consolidation and disruption in the semiconductor industry. There were also some positive developments in 2016, including high profile mergers (both public and private) at high valuations, five IPOs, and a slight uptick in early stage investment (albeit we are not going to approach 1990s levels any time soon). Developments in the prior year will be covered to the extent they are likely to extend into 2017. A major focus of the discussion will be on predictions for the industry in 2017 and approaches to thriving in it.

Join AAMA for a lively discussion with top experts who will tackle:
How the new US President's policies can impact US-China activity in semiconductors

How leading semiconductor companies, large and small, are engaging in US-China cross-border partnerships, investments and M&A

What 2017 has in store for the semiconductor industry and key trends to watch

What Chinese companies are looking for in US partners, and vice versa
Our panel consists of experts in the field who have been at the heart of these events and have unique viewpoints to share. Join our 35th annual semiconductor industry networking dinner to learn from the industry's brightest minds, and network with senior executives from many of the key players and investors in the field, including our panelists.
Remi El-Ouazzane
CEO of leading vision processor company Movidius that was recently acquired by Intel

Sam Heidari
Chairman and CEO of Quantenna, a leading provider of Wi-Fi chipset solutions and recent IPO
David Lam
General Partner at Atlantic Bridge, a leading US-Europe cross-border fund and lead investor in Movidius
BIO
Hing Wong
Managing Director at Walden International, a leading US-China cross-border fund in the semiconductor industry
BIO
Thomas M. Shoesmith
Partner at Pillsbury who leads the firm's China practice
BIO
Nancy A. Fischer
Partner at Pillsbury's Washington DC office who leads the firm's Public Practices and Policy division including CFIUS matters
Agenda:
5:30pm - Registration and Networking
6:30pm - Chinese Banquet Dinner
7:00pm - Fireside Chat with Nancy Fischer, moderated by David Lam:
"Trump, CFIUS, China, and Tech: What to look for in 2017"
7:30pm - Semiconductor Panel Discussion moderated by Thomas M. Shoesmith
8:15pm - Q&A
8:30pm - Closing
Proudly Sponsored By: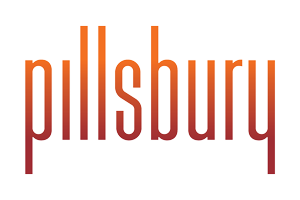 For volunteer opportunities, please email to hello@aamasv.com
www.aamasv.com
Event Hosts:
David Lam, General Partner, Atlantic Bridge Capital
Hope Chen, Venture Partner, DFJ