Location
Oakland Avenue Urban Farm
9227 Goodwin Street
Detroit, MI 48211
Join IYDC at Oakland Ave Farm for dinner. Celebrate the success of our apprentice program and raise funds for future years.
About this event
Join us for a delicious farm to table dinner created by Guerrilla Food and Bandhu Gardens at the beautiful Oakland Ave Farm in Detroit's North End from 6-8 PM. While tickets are FREE, please be prepared to make a GENEROUS donation ($50-$5,000) to support our Solidarity Fund for Yoga Equity! There are limited tickets so please only reserve if you plan to attend.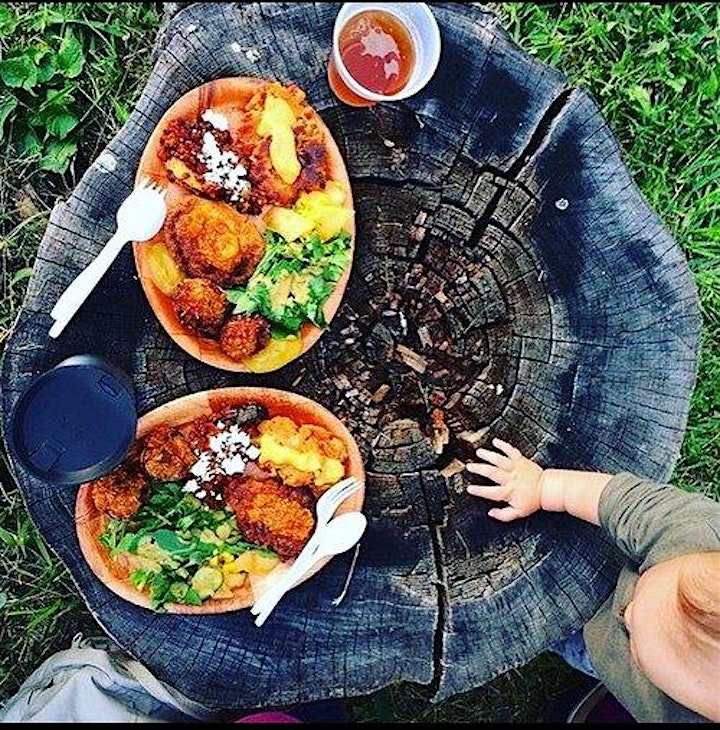 Dinner will be served as a collaboration with Meiko Krishok of Guerrilla Food and Bandhu Gardens, a local family-run food business and farm. Entertainment will also be featured by various members of our community.
Iyengar Yoga Detroit Collective is a cooperatively owned yoga studio serving the Hamtramck, Detroit and Highland Park communities. We teach Iyengar Yoga through a social justice lens, and strive to center community in our work. We provide paid apprenticeships for BIPOC Iyengar Yoga practitioners and ALL our classes and workshops are Community Gift/sliding scale. This fundraiser dinner will celebrate the work of our apprentices and strengthen our Solidarity Fund for Yoga Equity.
The Solidarity Fund supports an array of projects that help us thrive as a cooperative, support community partnerships, and center the voices and needs of people of color and others pushed to the margins.
A community dessert potluck will begin at 7:30 PM, so even if you cannot join us for the dinner we invite everyone to attend the potluck - no reservations required.
If you cannot attend but would like to donate to the fund you can do so at this link.
Thank you for your support and we look forward to celebrating with you!