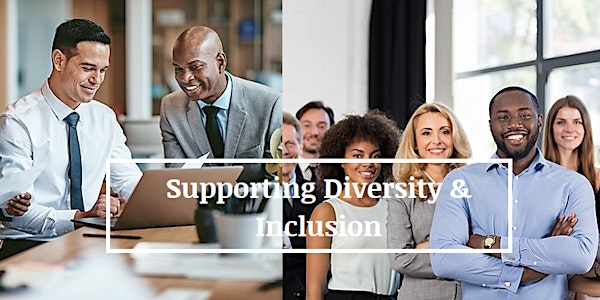 34th Annual Diversity Job Fair-STL
Diversity Job Source, LLC Presents 34th Annual Onsite Event ****Social Distancing Enforced***
When and where
Location
North County Recreation Complex 2577 Redman Avenue St. Louis, MO 63136
About this event
The 34th Annual Diversity Job Fair STL-Onsite Event will allow job-seekers an opportunity to meet face to face with employers that have job opportunities available. This community wide job fair is designed to assist the public with all of their employment needs. This event is open to the general public and is absolutely FREE for all job-seekers to attend.
https://events.eventzilla.net/e/34th-annual-diversity-job-fair-stl-2138787211
At the job fair your company will have a great opportunity to meet and interview with recent high school grads, college grads, and career professionals looking for a change or an advancement opportunity. In 2020 more than 1000 highly qualified and diverse job-seekers attended, and more than 50 reputable companies participated such as, Spectrum, Enterprise Holdings, Professional Employment Group, Midland States Bank, St. Louis County Government, St. Louis City Police Department, Schnucks & More.
WHEN: Wednesday August 11, 2021
WHERE: North County Recreation Complex
2577 Redman Avenue St. Louis, MO 63136
WHAT TYPES OF POSITIONS EMPLOYERS ARE HIRING FOR?
Office Administration, Engineering, Architects, Clerical, Healthcare, Information Technology & Software, Business Administration, Hospitality, Community Development, Education, Finance & Accounting, Sales & Marketing, Customer Service, Retail Management, Grocery Store Operations, Optical Care, Collections & Billing, Insurance, Financial Advising, Credit Card Services, Account Management, Call Center Reps, Human Resources, Mortgage, Banking, Web Design, Local Route Sales, Transportation, Warehouse & more!
****Social Distancing Rules Enforced***
1)All Attendees Must Wear A Mask (Mask Provided)
2)All Attendees Must Social Distance
3)All Attendees Must Use Hand Sanitizer
4)Employers Have Option To Purchase Table Top Acrylics
WHAT TO BRING
Multiple copies of your resume, networking cards, a notepad, and a pen
DRESS ATTIRE
Professional or Business Casual is strongly recommended
Job Seekers Register Here Online: https://www.eventbrite.com/e/34th-annual-diversity-job-fair-stl-onsite-virtual-event-tickets-132173523567
Call 314-252-0306 For More Information
https://events.eventzilla.net/e/34th-annual-diversity-job-fair-stl-2138787211
​