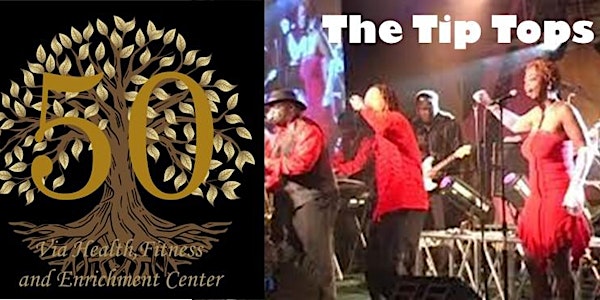 Via Center 50th Anniversary Celebration with The Tip Tops
Location
Via Health, Fitness and Enrichment Center
1717 Dauphin Street
Mobile, AL 36604
It's a Party! Join The Tip Tops for music, dancing, silent auction, libations and edibles to celebrate the Via Center's 50th Anniversary.
About this event
Come celebrate with us! The Via Center has served Seniors and their families for 50 years...Help us to serve our Seniors for another 50.
The Tip Tops. One of the South's top entertainers, they play Motown, rhythm and blues from the 60's, including The 4 Tops, Otis Redding, The Temptations and Marvin Gaye.
The event venue is the Via Center in Midtown, Mobile. Plenty of parking and handicapped accessible. Your ticket includes free edibles, and other event highlights include a silent auction and cocktail bar. All proceeds benefit thousands of Seniors and their families.
Group Seating/Sponsorship Packages
Bring a group of co-workers, family and friends!
All ticket and sponsorship donations will be immortalized on our Giving Tree located in the entry hall of the Via Center. Gifts will be represented through plaque listing, Gold, Silver, Bronze and Copper leaves, or Legacy (small stone)/Eternal (large stone), depending on level of support.
Reserved Tables of 8 start at $1,000 and include free drink tickets.
Marketing benefits include name/logo hyperlinks on website and e-newsletter, social media boost posts, print ads in Midtown Mobile and Lagniappe, and event signage and program listing.
Details are available through our sponsorship package listings at www.viamobile.org/50th-celebration.
Information: 251.478.3311 or specialevents@viamobile.org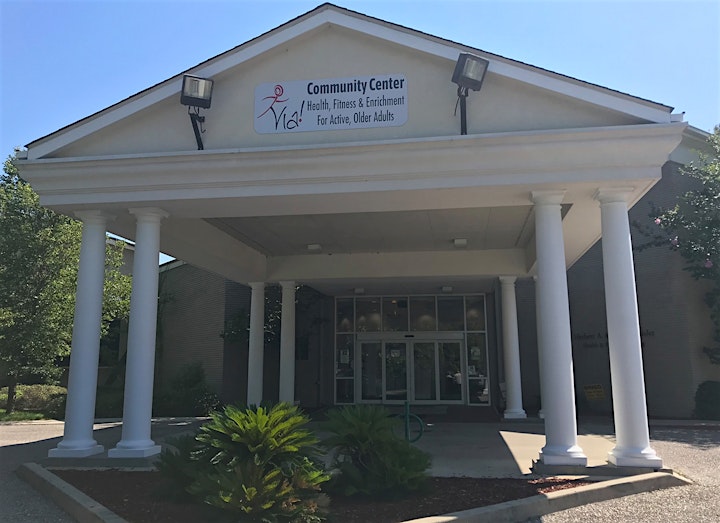 The Via Center is not solely funded through the City of Mobile - as other Senior Centers in our area are - and all event proceeds benefit thousands of Seniors and their families.
We were founded in 1971. We were one Alabama's first Senior Centers established through the Older Americans Act to allow seniors to live independently in their own neighborhoods with access to resources they need. We operate the Via Health, Fitness and Enrichment Center (Via Center), a 42,000 square-foot community Center with a state-of-the-art Fitness Center, gymnasium, cafeteria, auditorium, billiards room, library, art and ceramics studios, computer lab, classrooms, card rooms and an adult daycare.
The Via Center offers health, fitness and enrichment onsite to 1,400 older adults:
Fitness Center
Fitness classes geared toward older adults
Group dance
Group sports: Pickleball, Billiards
Computer lab and library
Art and ceramics classes
Card games and puzzles
Social activities: parties and holiday events
Education and enrichment programs
Wellness checks
Weekly bingo games
The Community Needs Outreach Division serves Seniors and their families more than 20,000 times each year:
Volunteer Guardian Program, which matches court appointed Volunteers Guardians to make decisions on basic needs (food, shelter, clothing), medical treatment and end-of-life care for those who are incapacitated and have no family or friends
GrandFriends Adult Daycare
Veteran's programs
Programs for income-based Senior housing residents (wellness checks, food, Covid supplies) in urban and rural areas
Neighbor-to-Neighbor call/check in service
Drive-through community food distributions
Transportation
Cafeteria
Information & Assistance
Virtual education and enrichment though our monthly e-newsletter, "Seniors Staying Connected: Covid and Community Information"
Intergenerational programs