33rd Christmas in the Country Holiday Shop 2021- EARLY BIRD TICKETS ON SALE
Shop the 33rd annual show with 180+ vendors, boutiques, artists, crafters, food & beverage enthusiasts & more at the South Lyon High School
About this event
EARLY BIRD TICKETS: $8.00 Enter at 9:00am PRE-SHOPPING EVENT(buy tickets now @ $8 - these MUST be bought prior to show in ticket link, no early bird tickets to be sold at the door)
GENERAL ADMISSION: $5.00 Enter at 10:00am (Buy tickets now for fast lane entry)
*** age 10 and under enter FREE
(*refunds only given upon show cancellation)
IF YOU ARE PURCHASING TICKETS FROM THIS SITE THEY ARE:
1. EARLY BIRD PASSES ($8)
OR
2.General Admission ($5)
EARLY BIRD BENEFITS:
-This allows entry 1 hour early, from 9am to 10am for the preshopping event.
ALL EARLY BIRD PASS PURCHASERS ONLY - you will be entered into a raffle for $100 AMAZON GIFT CARD.
(Early Bird Pass $8.00 - must purchase prior online)
Shop with 190+ vendors, crafters, boutiques, artists, pop up shops, food and beverage enthusiasts & more! You won't be disappointed with the variety and quality of offerings.
HOURS: 10am - 3pm
OR:
SHOP EARLY with the EARLY BIRD PASS!!!
- Enter in at 9am-10am (get in an hour early for PRE-SHOPPING EVENT. General public enters at 10am)
- Shop with no crowd
- Best selection of goods
- EARLY BIRD entrants only, get entered to win $100 AMAZON card.
****(Early bird entry to shop prior to opening to general public- Saturday, December 11th, 2021 - SHOP BEFORE IT OPENS from 9am -10am at $8 for entry... tickets must be purchased online prior)****
_______________________________________________________________________________________________
Ample parking, handicap accessible, lunch available ( pre-ticket holders, doors open at 9am)
** Per SLHS current Covid guidelines, masks will be mandated for all vendors and attendees.
** REFUNDS WILL ONLY BE GIVEN IF SHOW IS CANCELLED ***
Any questions:
Kristen Henson - Christmasinthecountrycraftshow@gmail.com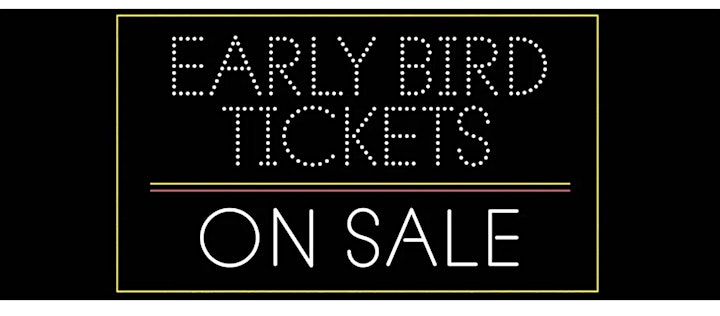 Organizer of 33rd Christmas in the Country Holiday Shop 2021- EARLY BIRD TICKETS ON SALE